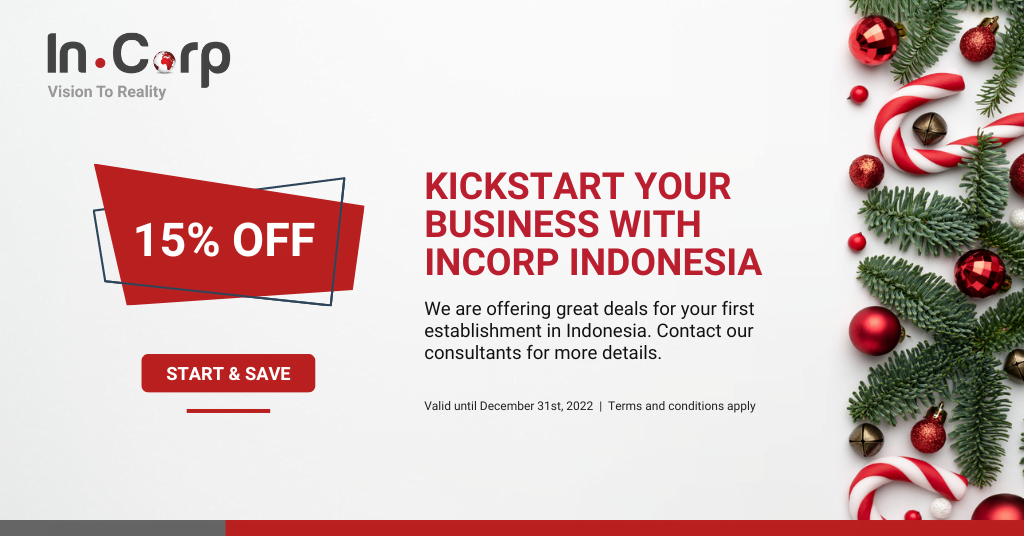 As 2022 is coming to an end, we invite you to welcome 2023 with 15% off for your first business establishment in Indonesia. Gain opportunities from the constant economic growth of Indonesia by expanding your market.
We at InCorp Indonesia are committed to assisting and expediting your first business expansion in Indonesia. This offer is valid until December 31st, 2022. Terms and conditions apply.
Claim the discount by filling out the form below.