The aviation and aerospace sector in Indonesia sees a bright future with great potential. 
The number of air passengers in Indonesia is expected to grow 30% on a year-to-year basis to 140 million in 2018. This market is also the largest market in Southeast Asia as Indonesia's population constitutes 40% of the 625 million combined populations of the ten ASEAN countries. This makes aerospace Indonesia an opportunistic sector.
With 17,000 islands across the country with poor land-based transport infrastructure, aviation and aerospace are extremely vital to Indonesia and its economy. Thus, Indonesia naturally needs air travel for the mobility of its people and the transport of goods. According to the forecast by the World Bank, Indonesia's economy will grow by 5.3% in 2017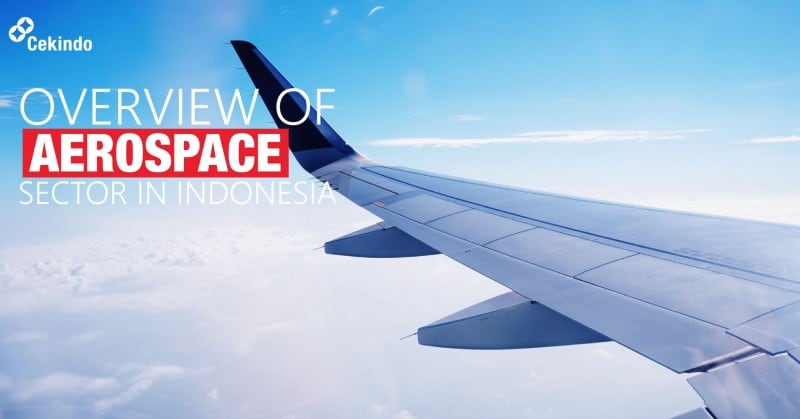 Infrastructure Development for Aviation and Aerospace
Under the leadership of President Jokowi, the Indonesian government will prioritise 5 sectors: infrastructure, tourism, energy, maritime and food sectors.
The Ministry of Transportation in Indonesia will make infrastructure development the priority, especially in remote areas to ensure equal growth and to boost the local economy and support the tourism sector with more convenient accessibility.
These developments include airport construction and modernisation close to the popular tourist destinations including Ahmad Yani Airport in Semarang, Adi Sumarmo Airport in Solo, Adi Sucipto Airport in Yogyakarta, Lombok International Airport in Lombok, Ngurah Rai Airport in Denpasar, and many others.
Airport Expansion and New Flight Routes
Indonesian airports are among the busiest airports in Asia. There are 1,200 – 1,700 takeoffs and landings per day at Soekarno-Hatta International Airport, considered one of the highest when compared takeoffs and landings at Kuala Lumpur, Changi, and Suvarnabhumi airports—only 971, 948, and 868 times per day respectively.
Soekarno-Hatta International airport used to be one of the old airports now has been expanded with the new Terminal 3 Ultimate. The expansion is expected to welcome additional passengers of 25 million.
The Transportation Ministry in Indonesia permitted for the opening of 83 new commercial civil flight routes in 2017. These flight routes consist of 25 international routes and 58 domestic routes.
The reasons for the opening of new routes is that the Indonesian government intends to make the remote areas of Indonesia less isolated due to its archipelago nature, as well as strengthen the regional transportation in the country.
Investments and Opportunities in Indonesian Aerospace and Aviation
The aviation and aerospace sector in Indonesia still offers huge investment opportunities, given the country's rising middle-class and unique geographical conditions.
The flourishing domestic tourism, as well as international tourism industry, making foreign and domestic airlines see the potential business opportunities in the Indonesian aviation and aerospace markets, prompting them to set forth their aggressive expansion.
For example, in addition to its current flights to Surabaya and Jakarta, Qatar Airways is ready to open new routes to Batam, Medan, and Manado. Besides, Qatar Airways also plans to make Batam the centre of its cargo logistics—an effort to permeate the ASEAN aviation and aerospace market.
The aggressive expansion of domestic and international airlines in Indonesia fits the country's plan to attract 19 million foreign tourists every year by 2019.</strong
Continue Reading
Understanding PEO Outsourcing Services in Indonesia
An In-Depth Look into Indonesia's Product Registration and Regulation
Fill in the form below and we will let you know the process of entering the aerospace sector in Indonesia.