Since 2013, the length of Indonesia compulsory education was extended from 9 to 12 years. This represents a great opportunity given the country's projected demographics.
Indonesia will experience more growth in the productive age population than the non-productive age population by 2050—with over 200 million residents of productive age.
In fear of youth unemployment, there are collective efforts by the government to provide the best education. These efforts aim to bring demographic dividend to the nation in the very near future, allowing young adults to acquire better jobs, higher salaries, and an improved quality of life.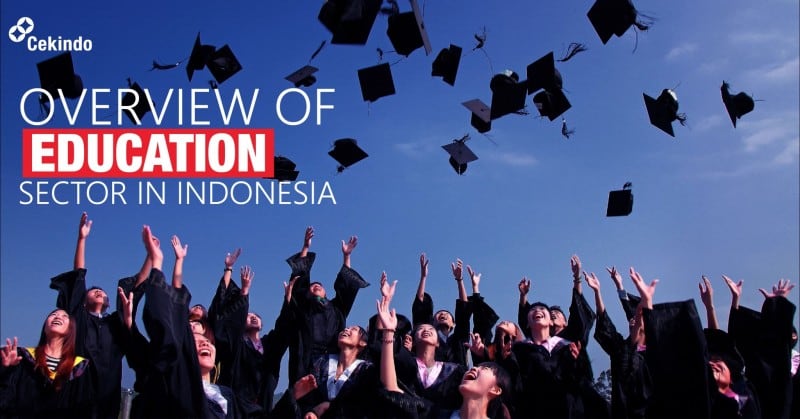 Higher Education in Indonesia
According to the British Council, the number of Indonesian post-secondary students is expected to rank among the top 10 worldwide in terms of numbers in 2035. About 2.6 million Indonesian students will enter higher education in the next decade.
Currently, there are more than 3,400 higher education institutions, with the most popular fields of study including business, IT, accounting/finance, medicine, health sciences, linguistics and engineering.
Higher education in Indonesia is concentrated in major cities of Java: Jakarta, Bandung, Surabaya, Semarang and Yogyakarta.
About 30,000 Indonesian students are pursuing higher education abroad, accounting for 1% of internationally mobile students.
Higher Workforce Requires Better Education
By 2035, Indonesia is expected to have a workforce of 65 million young adults. In order to cater to the growing workforce, Indonesia is focusing on education to prepare better its citizens to perform well in an increasingly competitive environment.
However, due to the infrastructural challenges caused by its archipelagic nature and the lack of talents, the access to quality education in Indonesia still needs to play catch-up as compared to many Southeast Asia's countries.
Young Workforce with Limited Skills
Among these young adults ready to enter the workforce, it is observed that there are major gaps in creativity, computing and technical skills. One of the most vital skills they are lacking is the competency of fluent English.
These gaps happen because of poor education and training quality available for the Indonesian workforce.
Lack of Teachers and Talents
Indonesia lacks teachers, especially good and qualified teachers. Less than half of the country's 2.7 million teachers meet the national minimum requirements.
Solutions to the Challenges
Lengthen Compulsory Education Program
In order to shrink the skill and talent gaps in the young workforce, the Indonesian government has been increasing the number of vocational secondary schools.
With this effort, Indonesia has set the compulsory education program of the nation to 12 years, requiring state universities (PTN) to accept prospective students from poor families as well.
Improve Quality of Teachers
To improve the quality of teachers, the Ministry of National Education and Culture has run several programs such as the regular certification tests. Since 2015, professional teachers will be recruited with these certifications.
Besides, the education system has received a total of USD 34.9 billion investments in 2013, considered one of the largest investments compared with other sectors in Indonesia.
Foreign Investments in Indonesia's Education Sector
Meanwhile, the construction of new education institutes and their facilities in Indonesia continues to receive investments locally and internationally. On top of that, authorities are simultaneously making improvements to curriculum and teacher performance priorities to push and improve the overall quality of public education.
Since the removal of private and foreign participation from the negative investment list in 2010, the education sector in Indonesia has seen increasing foreign direct investments, as well as private investments into this field.
Continue Reading
How to Set Up a Non-Profit Organisation in Bali
Dark Side of Recruitment in Indonesia
Fill in the form below and let us help you with entering the education sector in Indonesia.