The market of security system devices in Indonesia is welcoming a very promising growth.
The public is now highly aware of the importance of security system devices and thereby boosting the demand for safety and security products and services. Currently, more than 100 companies are involved in safety and security businesses in Indonesia.
The booming of the retail business, property and tourism industry and the growing of middle class in Indonesia are the main factors contributing to the increasing demand for sophisticated safety and security products or services with advanced technology.
Besides, the rise of criminal activities has encouraged businesses to educate the public about the importance of equipping themselves with adequate safety and security systems.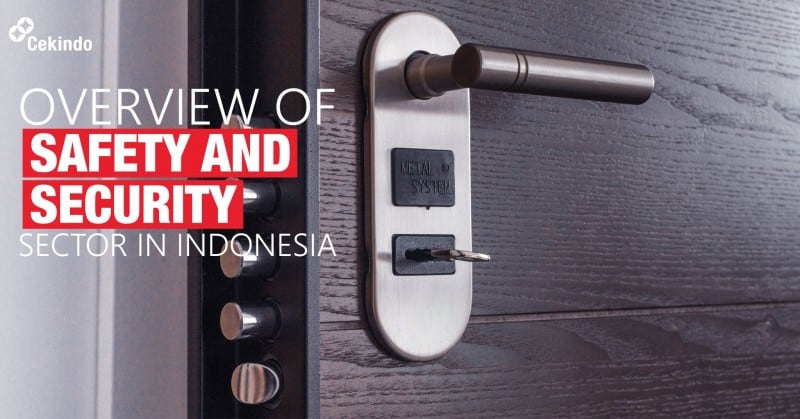 Common Crimes in Indonesia
The most common crimes in Indonesia are property crimes, including personal and snatch-and-grab robberies, impacting mostly expatriates. Pick-pocketing is another crime which both locals and visitors become the victims, with most incidents occurring in crowded areas such as mass transit, restaurants, or bars. 
These criminal activities happen predominantly in major urban centres like Jakarta, Surabaya and other big cities. However, the crime rate in Indonesia is still lower than in many large cities in the western hemisphere. Armed car-jackings, vehicle thefts and non-violent residential break-ins do occur in Indonesia. Fortunately, Indonesian criminals are generally reluctant to use force and usually do not harm their victims unless confronted with violence.
Credit and debit card crimes continue to be a concern in Indonesia as well. This type of crime involves dishonest employees of smaller businesses, shops, and restaurants who use the credit or debit card without permission, enabling them to make fraudulent transactions.
Cybercrimes
Just like every country in the world, cybercrimes, or Internet frauds in Indonesia are also on the rise, due to the global digital transformation to boost a country's economic capabilities.
Cybercrime attack not only affects big companies but also threatens Small and Medium Enterprises (SMEs) in Indonesia. Cybercrime targets almost all sectors, including the public sector, manufacturing sector, and wholesale industries.
With over 80 million active users accessing online services across multiple devices, Indonesia has one of the highest numbers of Internet users in the world. These positive developments are great; however, there's a safety concern resulting from the ever-evolving digital threats.
With no control over the hardware used by the Internet users, security architecture of the Internet in Indonesia is susceptible to multiple kinds of digital intrusions, including espionage, cyber-attacks, cybercrime and even cyber warfare.
Therefore, the Indonesian government, together with the help of local and foreign investments from the private sectors, need to come up with a robust national cyber security strategy.
While standards establishments are necessary for protecting the cyber security landscape, government and private sectors need to make sure that these standards will not slow down data transfer and in turn impeding the commerce.
Investments in Safety and Security Sector in Indonesia
Safety and security technology is widely recognized as one of the most important industries in Indonesia. The growing significance of this sector and the government's commitment to improving this area make safety and security markets one of the winners in the decades to come—creating a variety of opportunities for both local and foreign investors.
Continue Reading
An Introduction on the FinTech Landscape in Indonesia
HR and Recruitment: Hiring Talents and Manpower in Indonesia
Fill in the form below and we will let you know the process of entering safety and security sector in Indonesia.