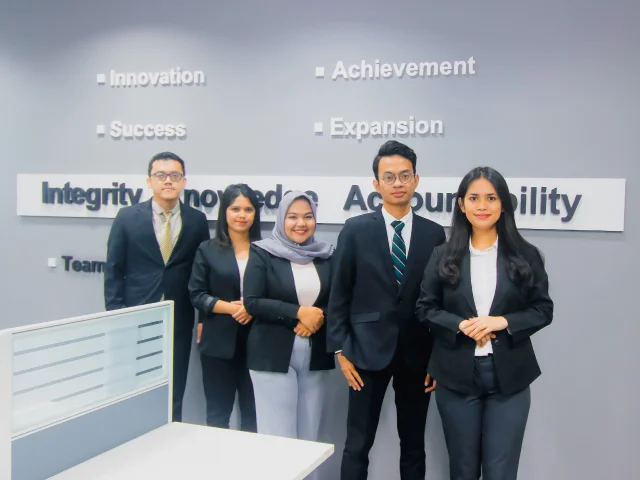 Indonesia Social Visa: When Will You Need One?
Indonesian authorities grant social visas to eligible foreigners who wish to visit their friends and relatives or participate in social, cultural, or educational exchanges within its territory. In addition, an Indonesian social visa (visa sosial budaya) is also suitable for those who plan to stay in the country longer than a free-visa period of 30 days.
Are You Eligible For an Indonesia Social Visa?
The onshore social visa is valid for 30 days, whereas the offshore social visa is valid for 60 days upon the arrival date.
It is also important to note that social visa holders are not permitted to engage in any business activities. To do so, you are required to obtain an Indonesian business visa or work permit for income-generating activities.
Requirements for Social Visa Applications in Indonesia
To ensure your Indonesian social visa application runs smoothly, you are required to provide documents such as a valid passport with a minimum validity of 12 months from the date of entry, and a bank statement with a minimum ending balance of USD 2,000 to show sufficient funds to cover travel expenses in Indonesia.
Notice | Due to the Indonesian regulations, we are not able to provide visa services to the following nationals: Afghani, Guinean, Israeli, North Korean, Cameroonian, Liberian, Nigerien, Nigerian, Somalian
Understanding The Different Types of Visas in Indonesia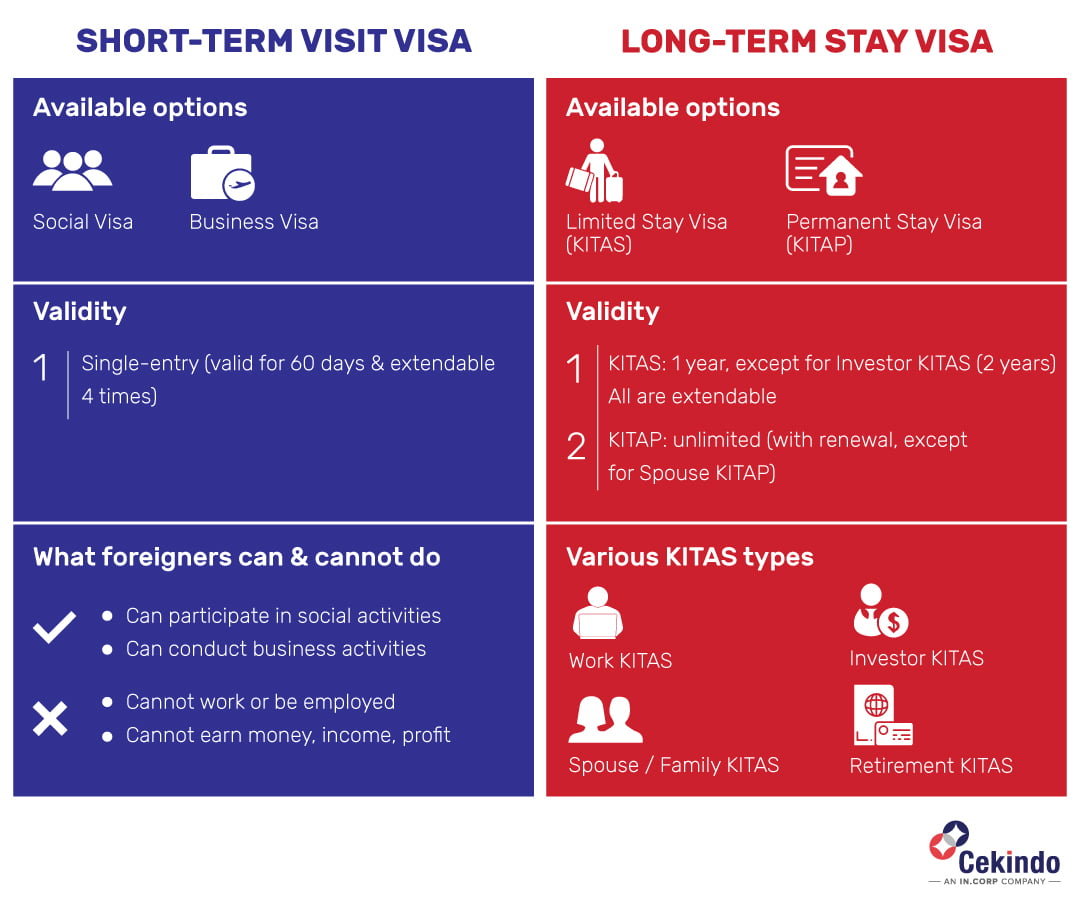 Apply for a Social Visa Indonesia with Cekindo
Why Choose Cekindo for an Indonesian Social Visa Consultation
1
A SEAMLESS VISA APPLICATION
Our experienced visa specialists will ensure your application forms and required documents are complete, so that your Indonesian social visa application will run smoothly.
2
100% COMPLIANT
Having in-depth knowledge of the local regulations, our team will ensure your application for an Indonesia social visa is aligned with the latest requirements.
3
ONE-STOP SERVICE
Registered as a local entity in Indonesia, Cekindo can act as your sponsor by providing a sponsorship letter for your Indonesian social visa.