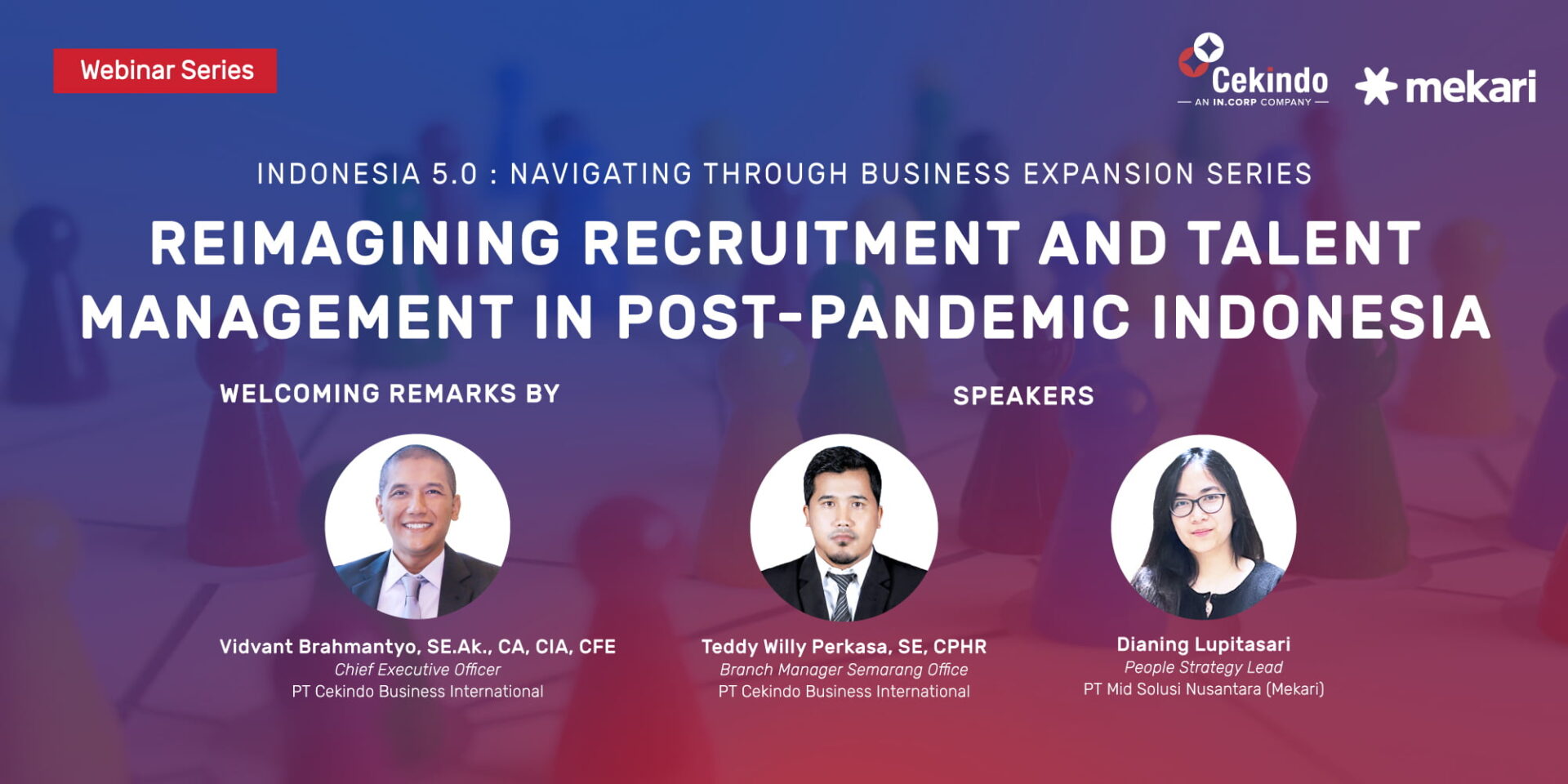 The emergence of the COVID-19 pandemic has pushed businesses to rethink every element of their day-to-day operations, including in hiring and human resources management.
As the outbreak has changed the way we interact and work, business leaders found that hiring practices have also evolved significantly.
Some of the working trends that emerged during the pandemic (and could carry on into the foreseeable future) including remote and hybrid working, and a distributed workforce.
This webinar will focus on the direct and implied effects of the pandemic on recruitment and talent management, how those practices will evolve, and what business leaders need to anticipate when building their own team in the post-pandemic era.
Agenda
| Time | Agenda |
| --- | --- |
| 09:45 – 10:00 | Re-Registration |
| 10:00 – 10:10 | Welcoming Remarks by Vidvant Brahmantyo, CEO of Cekindo |
| 10:10 – 10:50 | Reimagining Recruitment and Talent Management in Post-Pandemic Indonesia: A Perspective from Tech Industry Dianing Lupitasari, People Strategy Lead of Mekari |
| 10:50 – 11:30 | Strategy Operational Workforce Post Pandemic in Indonesia by Teddy Willy, Semarang Branch Manager of Cekindo |
| 11:30 – 11:55 | Q&A Session |
| 11:55 – 12:00 | Closing Remarks |