The Overview
Performing deep screening, audit, and investigation toward any company or employee is highly important. It's needed to assure that the business is run legally and professionally. Therefore, due diligence and background check need to be done before any form of new contracts, agreements, or acquisitions is signed. By completing the due diligence and background check, you will be able to assess the credibility of the company or partner you want to work with or acquire. You can apply for the due diligence and background check service online, now.
What is Due Diligence?
Due diligence is an investigation of a background, current condition, and potential business, to verify and understand all related facts and risks by cooperating with another party. Due diligence is generally conducted after the buyer and seller have agreed in principle to a deal, but before a binding contract is signed. For investors, doing due diligence on a security is voluntary, but recommended
Read also: Do You Check Your Business Partner's Background?
What is Background Check?
One essential due diligence service is conducting Corporate Background & Credit Check. With the company's legal and financial records in hand, it allows you to assess the companies/partner which you want to cooperate with. Cekindo as one of the leading management consulting companies assists our clients to conduct background checks for companies in Indonesia, specifically a legal entity that is registered under Ministry of Law and Human Rights. The investigation will provide detailed information of a company from the legal point of view as well as their financial condition and other important aspects.
Read also: Why Does a Businessman Need a Background Check?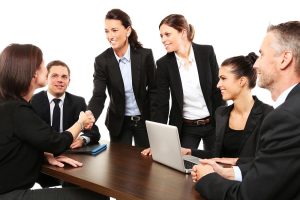 In short, the report of due diligence and background check that you receive will cover (but not limited to) the following subjects:
Business Highlights

Risk Assessment

Legal History/Related legal events

Management Structures

BoD Structures

Business Relationships and Related parties

Activity features (incl. Company reputation, Suppliers and Customers)
The timeline would take around 6 – 12 working days.
Further details can be found in the following heading.
The Result or Report of Due Diligence and Background Check
The output of these actions can be obtained in a set of accurate data and factual information that is written in a form of report tailored specially for you and your company's interest. The contents are almost always consisted of evidences and materials that cannot be attained by using common research attempt done by general public. Often, the report also contains financial, credit, and assets information from the targeted company. Thus, foreign companies who want to start partnership with local entity will see it as a prerequisite step before deciding further cooperation.
Read also: Local Partner Selection in Indonesia 
Another important feature of doing these due diligence and background check is the ability to see the potential of the acquired companies or venture partners for any corruption or bribery risks. This includes the target company's histories, past contracts and agreements, third parties involvements, etc. In addition, other potential of risks are also assessed and reported to you so that thorough data can be available to access, for example the target company's management structure, including the data of the past and present personnel.
Check: Audit and Review Service
The last but not least, you may also need the data of all the related parties who do business with the target company, in historical list. This data will give you insight of the targeted company. It will also show you potential risks or problems that have occurred previously or may happen in the future. Included in the report is the information of the business partners, target customers, suppliers, etc.
Having all of the information in your hand, you will be able to determine whether or not the targeted company or possible business partner is eligible enough to be considered as a healthy business or venture partner in the future.
Related posts:
How Cekindo Can Help You
Cekindo has committed to help its clients to get the best advantage of doing businesses in Indonesia. Cekindo can provide you thorough, accurate, detail, and factual reports on due diligence and background checks for your best interests. You will reap the advantages of good quality report that will help you to make strategic business decisions.
The report is specially tailored for your company. It means that Cekindo can provide the data and information that you truly need. We also assure that two ways communication and privacy also become our great concerns. We can guarantee that the information pass during the process remains protected.
Contact us for further inquiries or questions. Cekindo provides you a wide range of corporate secretarial services which beneficial for your business in Indonesia. The service is including due diligence and background check in Indonesia.
Leave a Reply