Opportunity for Doing Business in Semarang and Central Java
Semarang and other regions located in Central Java are consistently promoted for investments in Indonesia. With energy industries already thriving, there is still much-untapped opportunity for doing business in Semarang and Central Java. Cekindo will assist your need to penetrate the potential market.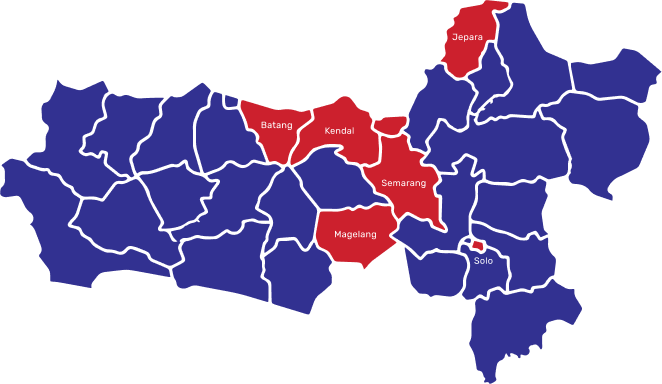 Ways to Grow Your Business in Semarang and Central Java
Download our eBook, "Guide to Doing Business in Semarang"
Located strategically between Jakarta and Surabaya, Semarang offers an investment-friendly appeal to foreign entrepreneurs. As the fifth largest metropolitan city in the country, Semarang is full of investment opportunities and is rich in infrastructure. Find out more about business opportunities in Semarang by downloading our eBook.
Find business opportunities in Semarang with InCorp Indonesia
Watch our video and find out what Semarang offers for your business expansion plans.
1
A GATEWAY TO JAVA
Semarang's strategic location enables foreign investors to conveniently reach any destination on Java. Situated on the northern coast of Central Java, Semarang operates both an international airport and seaport which further connects them to all major Javanese cities.
2
REDUCED EXPENSES
In comparison to Indonesia's capital city, Semarang is a more affordable city. Labour and land are less than half the price of the standard in Jakarta, meaning you will be able to expand your business processes more efficiently.
3
GOVERMENT SUPPORT
The Indonesian government fully supports the development of Semarang and Central Java, attracting foreign investors. The government also invests in the industrial park in Semarang while also proactively cooperating with foreign countries like Singapore.