Start your business through company registration in Semarang with Cekindo
With one of the best infrastructures, cheap labor forces, and strong government support, the business potential of Semarang is overflowing. While many think about starting a company in the capital city of Indonesia Jakarta or a popular vacation destination like Bali, it is the capital city of Central Java, Semarang, where you should build and grow your business. Read on to learn more about company registration in Semarang.
Company Registration in Semarang can be done in three ways:
Local Company (PT)
Foreigners who want to start a local firm need a local sponsor. Unlike a foreign owned company, a local company is not restricted when it comes to business ownership in Indonesia. Since a local company allows only 100% local ownership, there are two possible ways for foreigners who are interested in establishing a local company.
Foreign-Owned Company (PMA)
A foreign-owned company is a perfect choice for foreign nationals whose business fields are not limited by the Negative Investment List. Even though the requirements to establish a foreign-owned company are stricter than those for a local company, foreigners who set up foreign-owned companies in Indonesia are entitled to many benefits. The most noteworthy ones are: 1) can be fully owned by foreigners; 2) can employ foreign workers; and 3) can sponsor business visas for international partners.
Representative Office
There is no better way to check the business potential of your field in Indonesia than to start a representative office. Commonly considered as a branch of an overseas parent company, a representative office is the perfect legal entity to test the water in Indonesia. With a representative office, you can conduct marketing activities and research-related activities, as long as they do not generate any profits or income.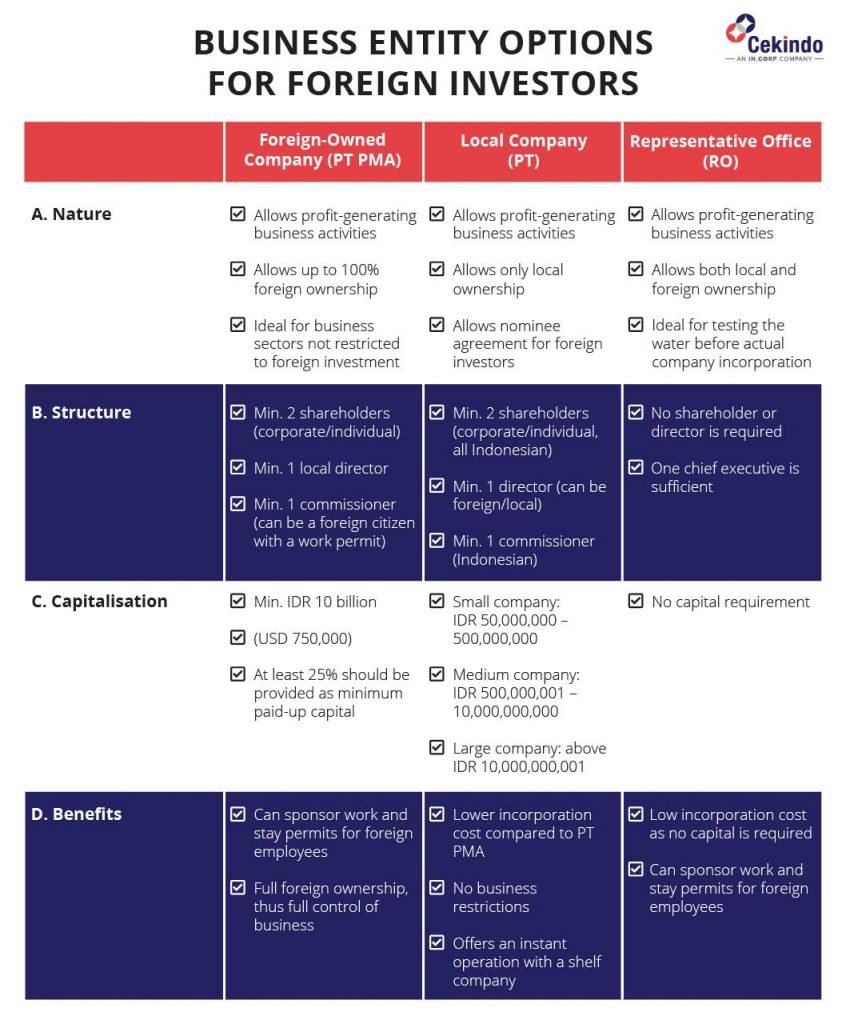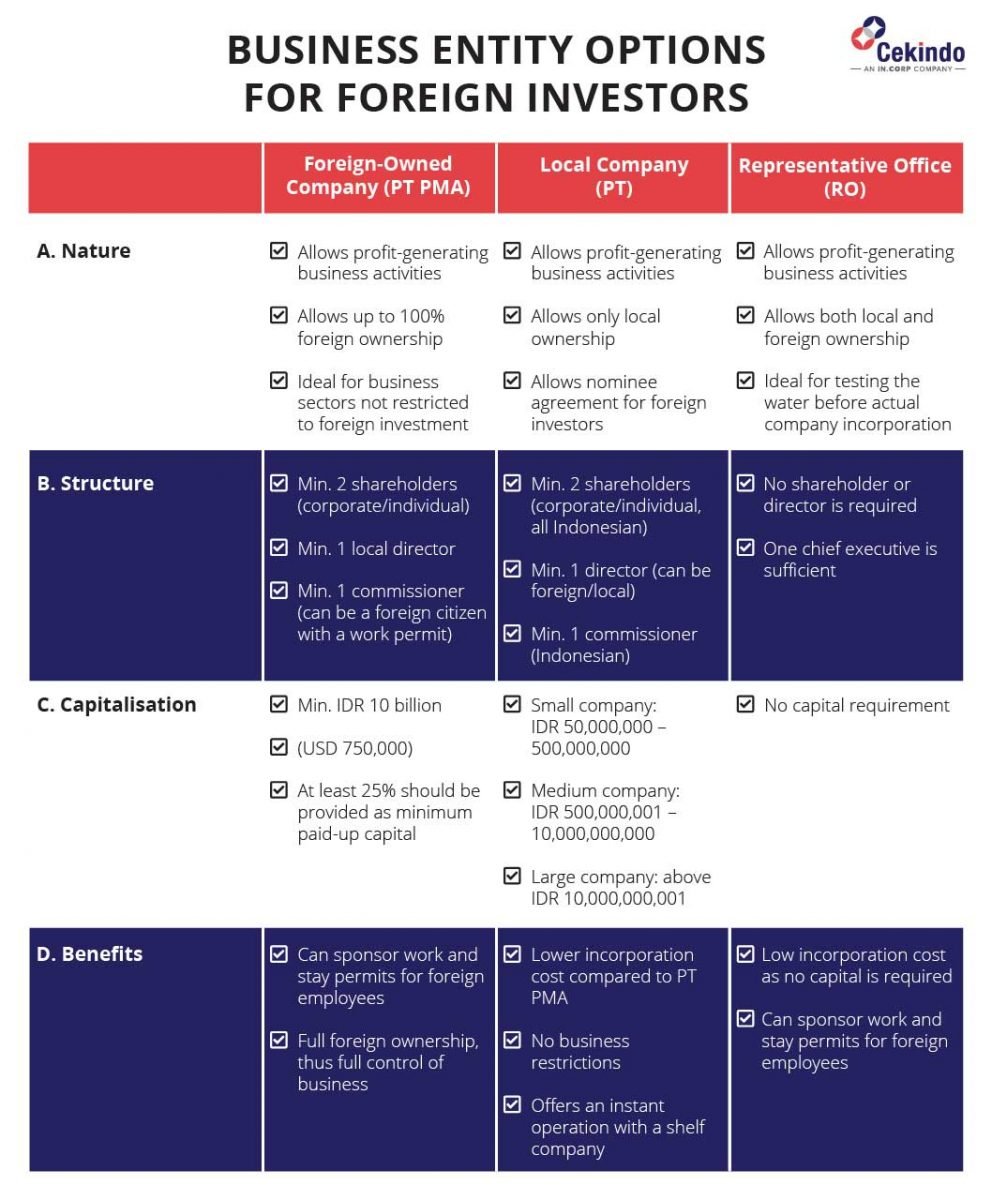 With almost 10 years of experience with company incorporation in Indonesia, Cekindo is the right choice for those who:
Need a legal consultant with in-depth knowledge of the market
Wish to open their businesses in a speedy but well-managed process that is in compliance with applicable local laws and regulations
Search for a trustworthy local partner
Want to gain a market presence with a regularly awarded company
Company Registration in Semarang Step-by-Step

1. Contact Cekindo

2. Consult legal requirements of your business field

3. Get a tailor-made solution for your business

4. Sign a contract
5. Have your company registered in Semarang