Why Establish A Business in Batam and Sumatera?
Strategically located in Sumatera, Batam has been the door for international trade in Indonesia, especially with Singapore. This situation helps in growing the business opportunities to be more competitive. Not only Batam, but neighboring regions such as Medan, Pekanbaru, Padang, and Palembang are also starting to show potential in establishing a business.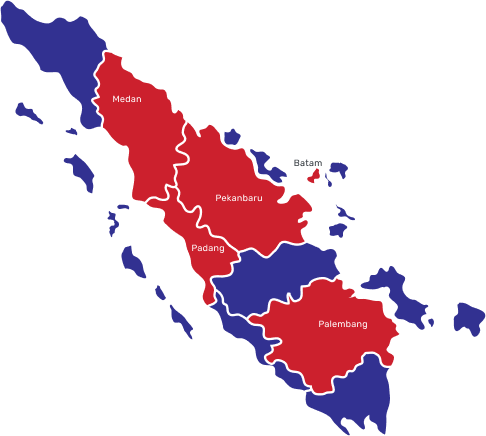 Essential Ways to Grow Your Business in Batam and Sumatera
Download our eBook, "Guide to Doing Business in Batam"
Batam holds a reputation as one of the excellent investment hubs in Indonesia. It has been an emerging gateway for Singaporean companies to gain direct market access to Indonesia, and the region is appealing due to its being a Free Trade Zone.
Expand Your Business in Batam with InCorp Indonesia
Watch our video and find out what Batam offers for your business expansion plans.
Why Start Your Business in Batam and Sumatera
1
STRATEGIC LOCATION
With its close proximity to Singapore, Batam actively attracts potential trading activities and investments to Indonesia.
2
COST FRIENDLY
Batam and Sumatera offers a more cost-friendly environment, making it the perfect location to start your business.
3
GOVERNMENT SUPPORT
Batam is known as a Free Trade Zone (FTZ), which exempts facilities from customs regulations, including certain taxes and levies.