Our legal consultation services will help your business settle and comply with applicable laws and regulations in Indonesia
Doing business in a country that is not your home country may be challenging. You are not familiar with the environment, culture, customs and let us not forget, a very crucial thing that profoundly affects your business operations, the law, especially in a country like Indonesia in which the regulations and laws may change from time to time without you even noticing the changes. We understand that putting an effort to comprehend every single regulation and legislation may be too much and too complicated for many foreign entrepreneurs. That is why Cekindo exists.
Legal Consultation Service in Indonesia with Cekindo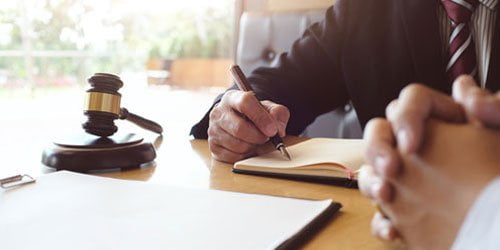 We have in-house legal consultants and lawyers who, throughout the years, have provided legal advices and legal assistance to worldwide clients who intend to start businesses in Indonesia.
Moreover, we can also provide legal analysis in order for clients to understand the Indonesian business environment better prior to entering the market. Our legal services include legal entities establishment and general as well as specific licenses application in Indonesia. With regards to timeline and fee, each would depend on the objective and sector of business requested by clients. Legal consultation services can be provided through direct consultation (personal meeting or call) as well as through comprehensive presentation.
---
Whether you wish to establish a business entity and obtain licenses for your business operations in Indonesia or whether you require other legal services, we are here to help. Our team consists of experienced legal specialists and practitioners that have been assisting clients throughout the years.
Contact us now and we will get back to you with free quotation and information you inquire regarding doing business anywhere in Indonesia, the biggest archipelago in the world. You are also welcome to visit one of our offices in Jakarta, Bali and Semarang.