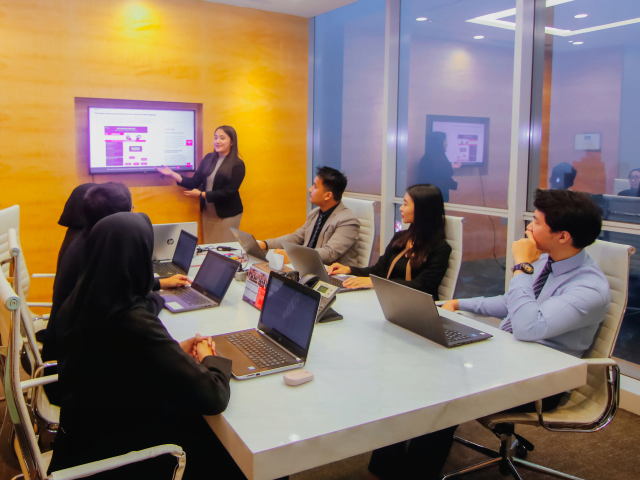 Employer of Record Service: The Basics
As a form of outsourcing, an Employer of Record Indonesia service provider legally bears all the administrative responsibilities of managing a company's employees. EoR responsibilities include but are not limited to recruitment, payroll, and work permits.
While the Employer of Record service provider legally holds employment contracts, your company would still have autonomy in terms of day-to-day operations. Your company will still make all the final decisions in business strategies as well as employee management and supervision.
EoR in Indonesia: Thinking About The Future of Your Business
Using an Employer of Record service to set your roots in Indonesia opens the doors to new opportunities in the country:
Set up a company & enter the market on a larger scale if you're satisfied with how your product or service performs in Indonesia
Apply for a work permit (aka a KITAS) if you want to work in Indonesia after you've set up your company
Tax and accounting services to facilitate financial reporting as well as the payment of income & corporation tax
Employee background check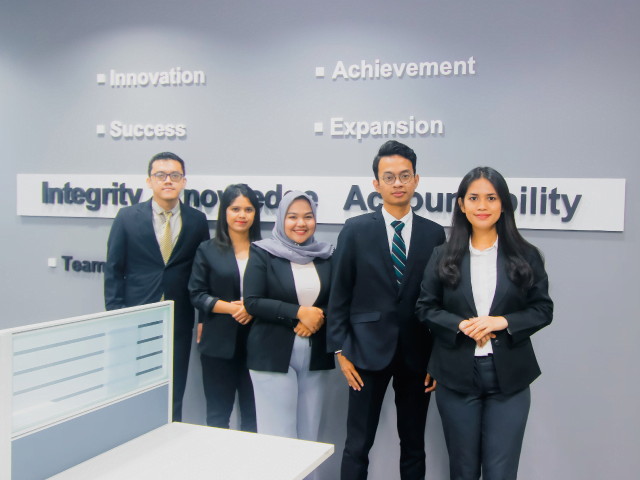 EoR Service in Indonesia with Cekindo
If you're ready to consider Cekindo as your Employee of Record service provider, here is our full list of EoR services to keep in mind:
Recruitment and Candidate Shortlisting
Appointments and Employment Agreements
Payroll processing and Salary Adjustments
Income Tax Calculations and Reporting
Employee Benefits and Insurance
Visas and local sponsorship applications
The Simplified EoR Recruitment Process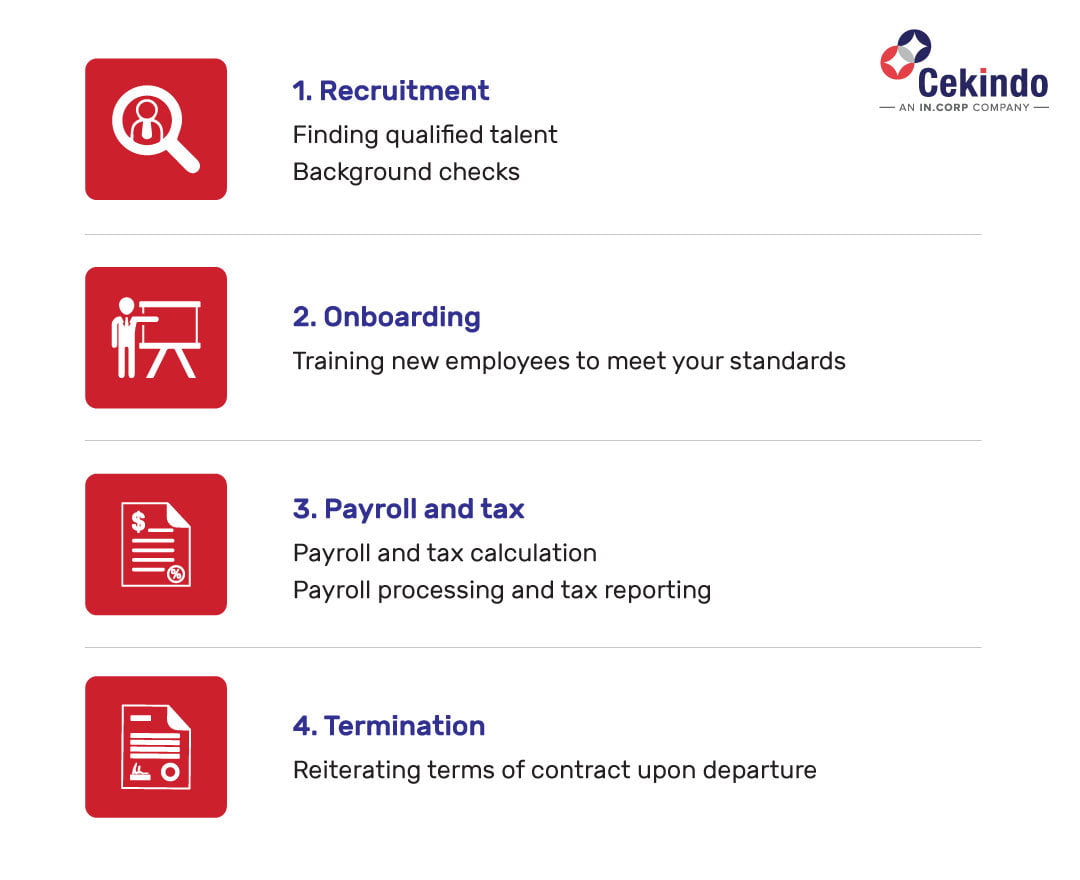 Why Choose Cekindo as Your Employer of Record Service Provider?
1
HIGH QUALITY SERVICE
We commit to provide high-quality EoR services dan tailored to you unique business needs.
2
100% COMPLIANT
Our experienced HR specialists have the right skills to get it done and will not stop until they reach the client's satisfaction, while making sure your employment affairs are compliant with Indonesian law.
3
TIME & COSTS SAVING
While you focus on other aspects of your business, we will handle the recruitment process from start to finish, with your final approval.