When you form your business in Indonesia, you will need a domicile letter for the address of the business location. (See how to register your own local company)
Generally, your business office will be located in an office building. Because you are not allowed to have a registered office address in a residential area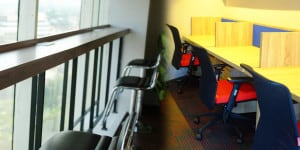 Smaller companies have options for setting up a virtual office or sharing an office. A virtual office allows you to obtain a registered address and domicile letter without renting office space, while sharing an office gives you a specific space that can be shared with other people. There are several kinds of virtual or shared office options depending upon your requirements.
Cekindo offers available office space (serviced office) in west Jakarta with all the services you need for your short or long-term stay.
Using our extensive network of contacts, Cekindo can assist you in finding suitable office space or in setting up a virtual office. Contact us about finding your preferred business location!
For complete information about virtual or serviced office visit our special websites – virtualofficeinjakarta.com.
Fill out the contact form and we'll get back to you with a quote and an overview of the process customized for your industry.