Cekindo will participate in one of the biggest industry meetups in Asia: the Vitafoods Asia 2018.
As a leading consulting company in Indonesia, Cekindo provides one-stop business services to worldwide clients who intend to operate in or expand to Indonesia and further to Southeast Asia. If you are looking for professional advisory and consultancy on product registration and doing business in the world's largest archipelago, feel free to drop by our booth "F33".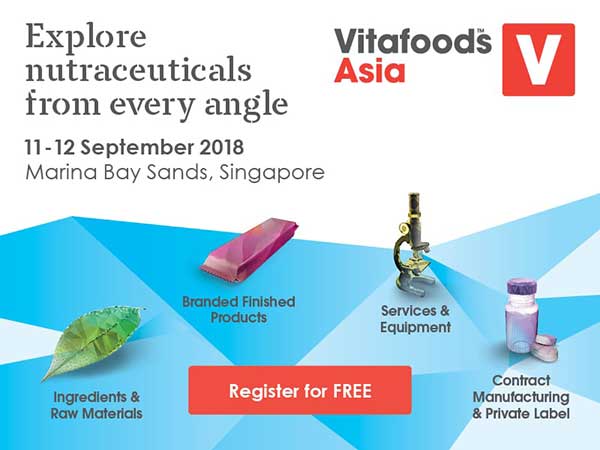 The 8th Vitafoods Asia will take place on 11-12 September 2018, at the Sands Expo & Convention Centre at Marina Bay Sands in Singapore, enabling attendees to source high quality ingredients, products and services within the nutraceutical sector. Plus, industry thought-leaders share knowledge, identify market trends and offer regulatory advice covering the Asia Pacific region.
Check the updated article about Cekindo at VitaFoods 2018
Vitafoods Asia enjoyed record-breaking attendance following its move to Singapore – the heart of innovation in the region. Vitafoods Asia 2018 will bring a growing number of 5,500+ industry professionals, 300+ global suppliers from 60+ countries across the entire nutraceutical supply chain in the Asia Pacific region to do business. There is no better time to be part of the fast-growing nutraceutical sector.
If you have any enquiries, please feel free to contact:
Lisa Tan (Marketing Manager – Vitafoods Asia)
T: +65 6411 7723 | E: lisa.tan@informa.com
LinkedIn Vitafoods Asia, Facebook @vitafoodsasia, Twitter @VitafoodsAsia