Starting an e-commerce business or online business for your small business in Vietnam is as challenging as it is exciting. E-commerce is one of the biggest sectors globally and it contributed to US$2.3 trillion in sales all over the world in 2017. The sales amount is forecast to hit a shocking US$4.5 trillion by 2021.
With a huge market like this, there has never been a better time to start your own online e-commerce business. However, the growing optimism of e-commerce doesn't mean that you should start your online venture right away. Just like all businesses in other sectors, starting an e-commerce business is hard work and demands many considerations and decisions to make sure if this is a viable option for you.
To help you decide whether your small business in Vietnam should make its online presence through e-commerce, Cekindo has put together some questions you can ask yourself to provide you with a clearer roadmap before you get started.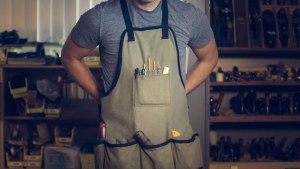 Can I Have E-commerce Presence for My Small Service Business in Vietnam?
Contrary to what many people think that e-commerce only works for tangible products, setting up an e-commerce website can actually help boost the presence of a service business.
Services such as writing, graphic design, website development and digital marketing can all be sold through a website online. Service businesses can generate profit through gift certificates and service vouchers, online subscriptions, training packages, ebooks and other digital goods.
Are There Start-up Costs?
Of course, spending money is inevitable when it comes to starting a business in Vietnam, including the e-commerce business. However, there isn't an exact amount of how much you need to spend as it depends hugely on the type of business you run.
If you have a business that sells mostly digital goods such as ebooks, photographs, online training videos, your start up costs are definitely less than those who sell tangible products. This is because tangible product sales require a more complex platform and initial investments for stock purchase.
Here are some of the general start-up costs apply to both service and product e-commerce:
Website development
Company registration and licensing
Domain and web hosting registration
Marketing and promotion
Are Your Products Easy to Ship?
One of the major challenges that some online businesses have is the product shipment. Large and heavy products often cost much more and may take longer time to ship. The reason most customers shop online is because online products cost less and they can receive them very quickly without having to step out of their front door.
Therefore, you need to consider if the high shipping cost will make your profit suffer and if your customers are willing to absorb the shipping costs.
How about the Cost of Return?
Some businesses do choose not to take on the online platform to save the trouble of managing returns from customers. They have found that some customers tend to take advantage of the free delivery and free return – they used the item for a while and then return them with a full refund as they do not need the item anymore.
This has definitely caused a serious and negative impact on the small business' bottom line. Therefore, you may want to try to sell through marketplaces to establish your online presence first for your small business before setting up a website.
How to Start E-commerce Business in Vietnam
If you do decide to start making online presence through e-commerce for your small business, you need to familiarise yourself with how to start e-commerce business in Vietnam.
In accordance with Company Law in Vietnam, as a foreigner, there are several company formation requirements you must fulfill before you can start e-commerce business in Vietnam.
It means that you need to go through specific procedures to obtain your certificates such as business registration certificate and investment registration certificate. Furthermore, an approval from the Ministry of Industry and Trade is mandatory and you must then proceed to register your website in Vietnam. Depending on the type of your business activities, additional licenses may be necessary as well.
How Cekindo can Help
Ready to launch your online small business or e-commerce business? Get further expert insights and tailored company setup solutions from Cekindo.
Contact our experienced consultants and legal specialists in Vietnam by filling in the form below.