When talking about starting a business in Vietnam, it would be a good idea to start a travel business. According to the Tourism Annual Report published by Vietnam National Administration of Tourism (VNAT) in 2018, there was a 19.9 % increase of international visitors in Vietnam compared to the previous year, with a total global tourist of 15.5 million people. The positive growth shows that Vietnam has become one of the world's top holiday destinations with its revenue hitting US$26.75 billion (VND 620 trillion) in the same year.
In addition, in just the first 6 months of 2019, approximately US$14.6 million (VND 338.2 billion) was generated from 45.5 million of the domestic tourists in Vietnam. International visitors were recorded at 8.5 million people in 2019 as well. These international tourists mainly came from China, South Korea, Europe, America, and Australia.
Adorned with amazing landscapes, more than 3000 kilometers coastline, rapidly developing and diverse cultures and unique historical locations, VNAT aims to turn the Vietnamese tourism industry into the major economy of the country. That is why starting a travel business in Vietnam sounds promising and lucrative.
In this article, Cekindo provides you with some insights into the tourism landscape in Vietnam and how you can set up a travel business in the country.
Key Destinations for Tourists in Vietnam
In 2018, Vietnam was crowned as the Asia's Leading Destination in the World Travel Awards. Among all cities in Vietnam, Ho Chi Minh City was ranked the most visited city with over 36.5 million tourists, consisting of 29 million local and 7.5 million international visitors. As for the capital city, Hanoi has also brought in 28 million visitors with 5.5 million of them coming from outside Vietnam.
With such a rapid growth of visitors, JLL's Short-Term City Momentum Index has ranked Hanoi and Ho Chi Minh City as the world's top 10 most dynamic growing cities in 2019. Other cities and provinces that are also emerging as new destinations in Vietnam include Quang Ninh, Da Nang, Hoi An, and Phu Quoc.
Setting up A Travel Business in Vietnam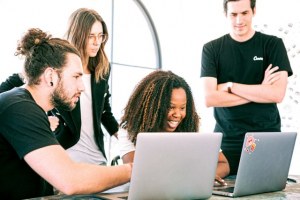 As you can see, great opportunities in tourism sectors are widely available for foreign investors to grab, especially if you decided to set up a travel or tour agency in Vietnam.
Your travel business can provide many options to tourists such as adventure tours, luxurious vacations, water sports, historical and cultural tours.
In Vietnam, however, you can only set up a travel business by going into a joint venture with a local travel agency. This is because the tourist's transportation in the travel services you provide is part of the investment areas with restrictions to investors.
Required Documents
As such, as a foreigner yourself, you cannot incorporate a 100% foreign-owned travel business company in Vietnam. You need the following documents to set up a joint venture travel agency with a local partner:
International Travel Business License application form
Business registration certificate
Business plan
Evidence of your international travel business experience
Tour schedule
Proof of bank deposit
Certified copies of international tour guide cards
Proof of office domicile
Application Procedure for Business License
Foreigners have to submit all required documents to the local Department of Culture, Sports and Tourism where your business is operated or headquartered.
Submit the written request and the appraisal records in ten working days, upon receipt of application.
VNAT will review the application and issue the international travel business license in 10 days if the application is approved.
If your application is rejected, VNAT will also provide you with the reasons.
Starting a Business in Vietnam with Cekindo's Assistance
Cekindo provides personalised business solutions under one roof for you to incorporate a travel business company in Vietnam. We understand that starting a business on the foreign land can be expensive and time consuming and that's why our consultants work hard to support your business setup.
For more in-depth advice or assistance on setting a travel business Vietnam, speak to one of our experienced representatives. You can start by filling in the form below.