Bali remains one of the most popular destinations in Indonesia to start a business. As Indonesia continues to reform its regulations, new foreign investors, business owners and companies should better understand how these regulation change can positively or negatively impact your business set up.
Options To Start A Business In Bali
Local Company (PT)
A Local Company is suited for investors starting a business in sectors that remain partially or fully closed off to foreign investments. There are 2 ways for foreigners to start a Local Company; through Special Purpose Vehicle company structure and Shareholders Agreement. Or, through purchasing a Shelf Company – an existing company that has no business activities, and is solely designed for quick market access (1 week).
Foreign Owned Company (PMA)
A foreign-owned company is the common company type or structure most foreign businesses and investors start in Indonesia. It allows you to have full ownership of your company, employ foreigners, and provide sponsorship for business visas, among many others.
Representative Office
A Representative Office is also commonly known as a Branch Office. This is designed for foreign investors or businesses who are interested in assessing market potential without sinking in a hefty amount of paid-up capital. Or, does not plan to have any sales/revenue-related activities (e.g.: call centre). The benefits of starting a Representative Office includes zero investment plan, zero corporate income tax reporting and being able to hire foreigners, among many others.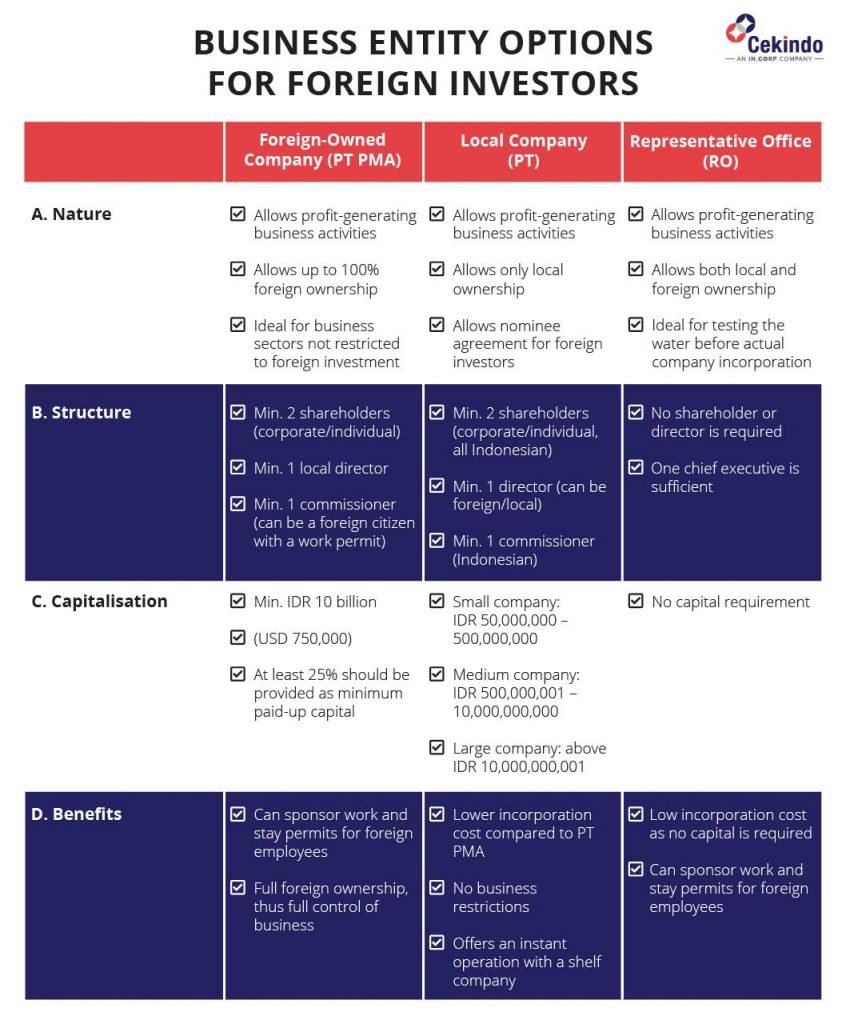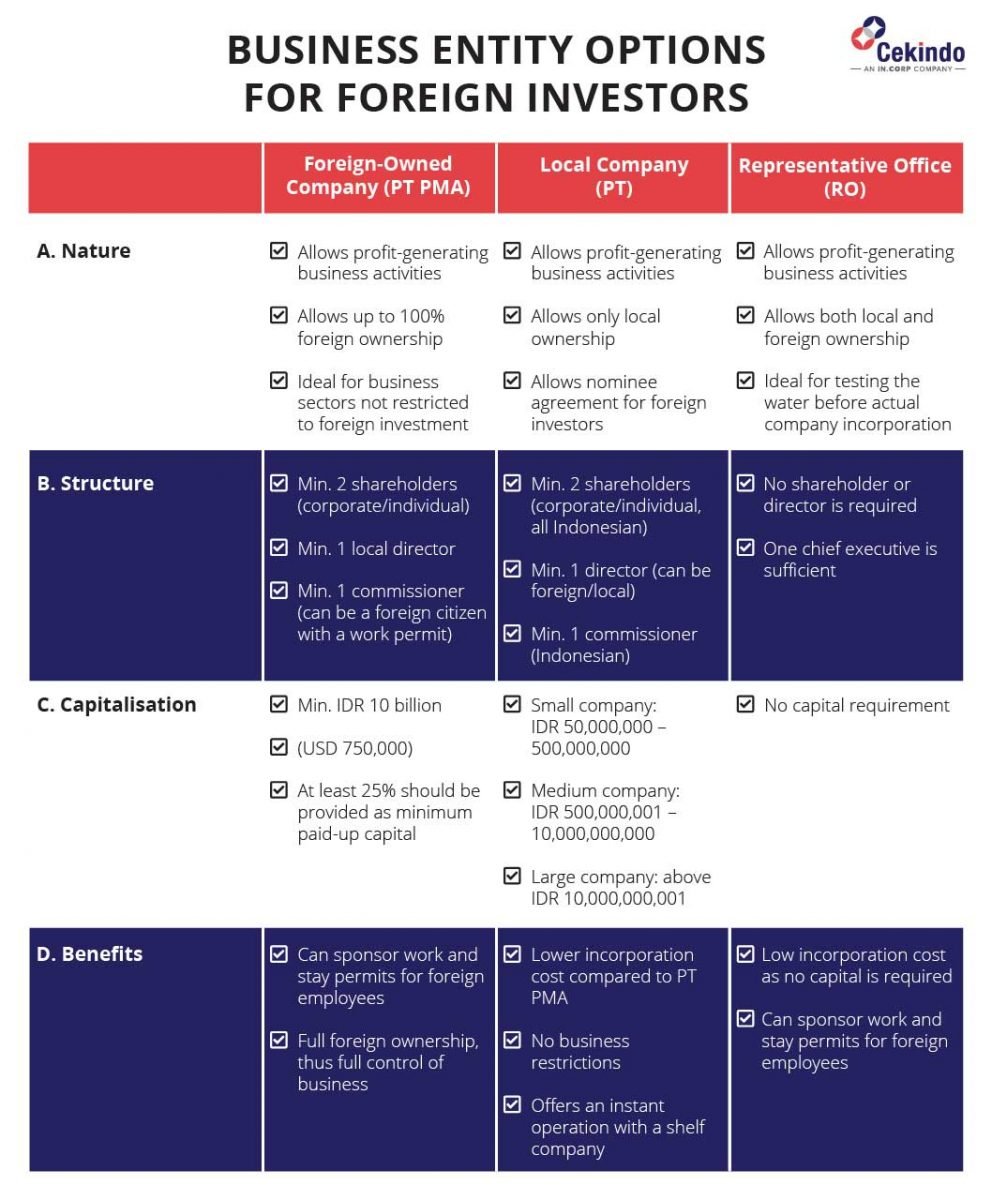 Find out first-hand, what it takes to invest or expand into Indonesia. Cekindo has helped our clients rethink structure and cost to deliver on business ROI. While staying on top of regulations with tailormade solutions.

We provide 1-to-1 guided consultation
Consultations are assisted by an in-house legal and compliance department
Our aim to deliver transparent quotes and pricing
International consulting team with English-speaking local consultants
The Steps To Setting Up A Business in Bali

1. Contact Cekindo

2. Consult legal requirements of your business field

3. Get a tailor-made solution for your business – covering all aspects of business operations (Tax, HR, Legal, etc)

4. Sign a contract
5. Have your company registered in Bali