Start your business in Bali with Cekindo
As one of the most popular destinations in Indonesia, the prestigious island of Bali offers much more than crystal blue water and gorgeous rice paddies. "Silicon Bali" is a hotspot of business opportunities you would not want to miss. Check out how to start penetrating the market through a company registration in Bali.
3 Options to Set up A Company in Bali
Local Company (PT)
Foreign investors are required to have a local sponsor and this only allow 100% local ownership. A local company is not restricted when it comes to business ownership in Indonesia.
There are 2 possible ways for foreigners: through the appointment of a local nominee through a local nominee arrangement or through purchasing a shelf company (also known as a ready-made company) which with much faster process (within 1 week).
Foreign Owned Company (PMA)
This is perfect for foreign investors run businesses in sectors that are not limited by ownership under the Negative Investment List. The requirements is generally stricter than a local company.
This can give you a lot of benefits such as full ownership, employ foreign workers, and provide sponsorship for business visas if you wish to invite international business partners to Indonesia.
Representative Office
Best way to check the business potential of your field in Indonesia. Allow you to conduct market research and marketing activities before finally being in the market.
Commonly considered as a branch office of a parent company that is situated overseas, representative office restricts profits-generating activities.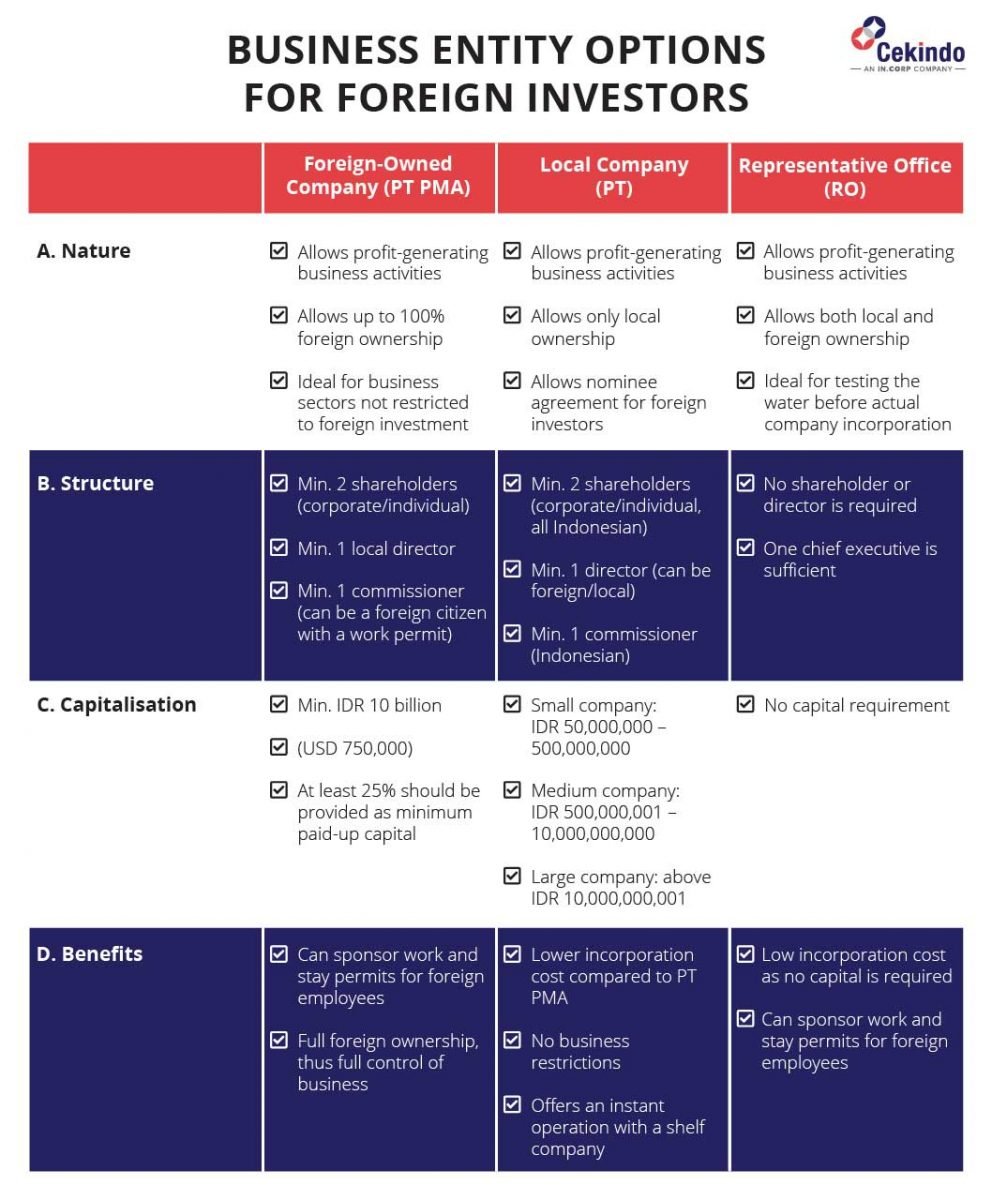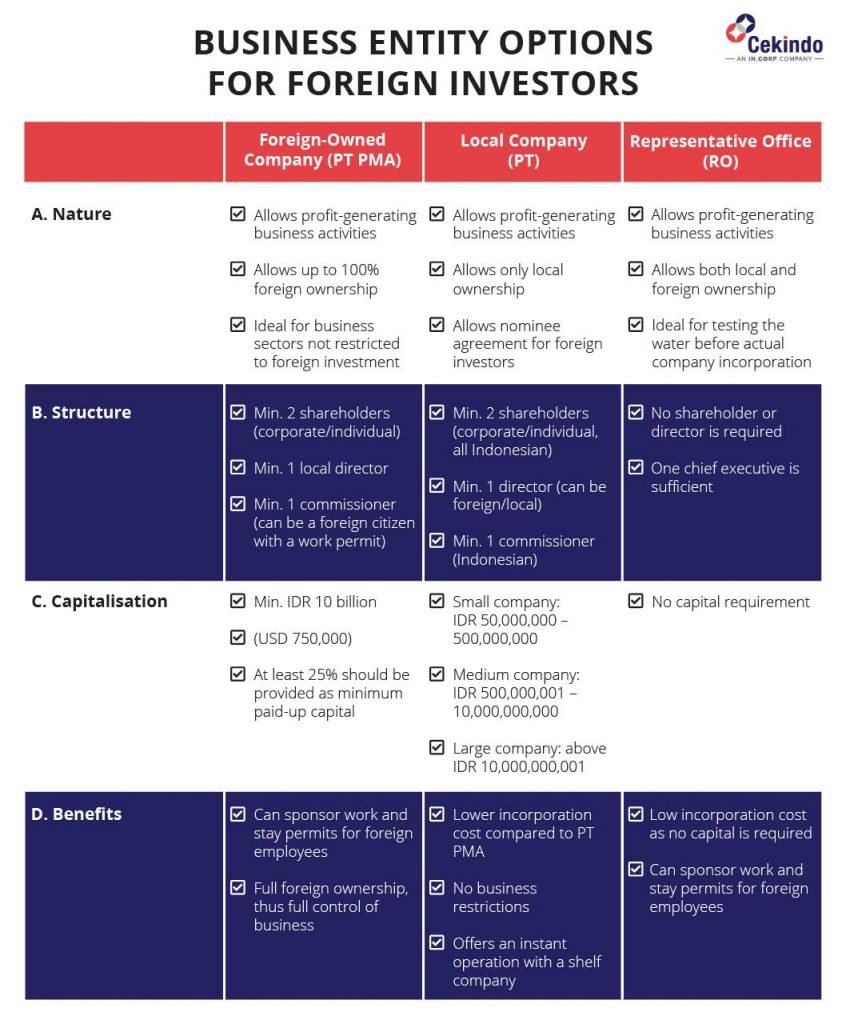 With almost 10 years of experience assisting thousands of clients with company incorporation in Indonesia, Cekindo is the right choice for those who:
Need a legal consultant with extensive knowledge of the market
Wish to open their business in a speedy but well-managed process that complies with the laws and regulations
Search for a trustworthy local partner
Want to gain a market presence with a regularly awarded company

Find out what are the potential sectors in Bali in the following video.
Company Incorporation in Bali Step-by-Step

1. Contact Cekindo

2. Consult legal requirements of your business field

3. Get a tailor-made solution for your business

4. Sign a contract
5. Have your company registered in Bali