Securing a work permit in Semarang is something you should be very careful of when working in the city or employing a foreign national there. The number of expats coming to Semarang is on the rise, the city is booming, and the government takes a close look at foreign employment law violations.
The patience of Indonesian immigration officers came to an end, no matter what Indonesian city you work. Not having a correct visa is a risk that no company or individual should take. Cekindo is here to make sure that your work permit meets all the legal requirements. The application process might be a tough hurdle, but we will handle it for you.
Unravelling the Myths about a Work Permit
Better safe than sorry – a work permit, work visa and business visa are not the same, and it is important not to confuse them.
A work permit (IMTA) is the only document which allows its holders to be legally employed in Indonesia. Its application usually goes hand in hand with a work permit, but one does not replace the other.
It is important to take note that President of Indonesia Joko Widodo has issued Regulation No. 20 of 2018 on Expatriate Placement Plan ("Reg 20/2018"). This regulation has become effective since 26 June 2018, to replace the old regulation No. 72 of 2014 ("Reg 72/2014").
Under the new regulation, IMTA is no longer required. In PresReg 72/2014, employers employing foreign workers are required to obtain IMTA (work permit) from the Manpower Minister. Following the enforcement of the new regulation, IMTA is simplified as it is combined with RPTKA.
In March 2021, the Indonesian Government issued The Ministry of Manpower (MOM) Regulation No. 8/2021 that revoked MOM Regulations No. 10/2018 concerning The Employment of Foreign Workers. The recent regulation stipulates that RPTKA approval now serves as the basis for the authority to grant a limited stay visa (VITAS). Once you have received a VITAS, the immigration in Indonesia will issue your limited stay permit (KITAS/ITAS).
The process might take 2 months while the validity of the permit is limited to a maximum of 1 or 6 months or 1 year.
Outsourcing the process will save you the precious time, and we will make sure that a foreign national will join your team in Semarang as soon as possible.
Work Permit Requirements in Semarang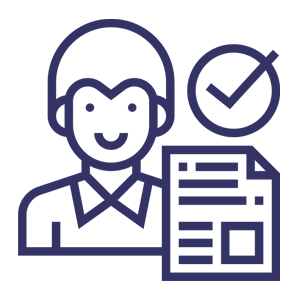 APPLICANT
Previous work experience
Specific job field and title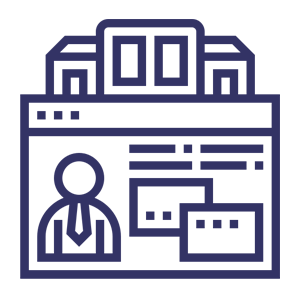 CORPORATE SPONSOR
Medium or large-sized company
Government monthly fee of 100 USD
Work Permit Application in Semarang with Cekindo
Our team consists of visa and permit specialists and legal experts that are more than happy to provide guidance and assist you with your work permit application in Semarang. For almost 10 years, we have assisted thousands of clients with both visa and work permit applications, not only in Semarang but also across Indonesia.
Get in touch with us by filling in the form below.