Client Testimonials
When projects are finished, clients are kind enough to share feedback on our working relationship.
Here are some of our selected testimonials:
Balev Corporation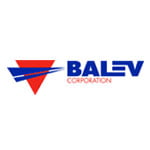 We needed an expert in applying and obtaining respective registrations for our product range in Indonesia, and a renowned German consultancy company in the safety compliance field recommended Cekindo due to their well-developed network in the Asia Pacific. Cekindo's practical knowledge helped professionally shape and balance the wording of our labels, resulting in full compliance with Indonesian product regulations while taking into account the market and its end users.
Rumen Myankov – Balev Corporation
---
Northern Territory Building Consultancy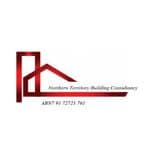 I would like to acknowledge the exceptional service that PT. Cekindo Business International provided to me and my company. I needed to attend a meeting in Jakarta in October 2020 and because of the COVID-19, there were some restrictions with regard to visa application. I made the right decision by consulting with the visa team at Cekindo. The application process was expertly handled. The team ensured the visa was issued well ahead of time for my trip. I would recommend PT. Cekindo Business International to anyone looking for expert help in managing the visa application process.
Tim Stewart – Northern Territory Building Consultancy
---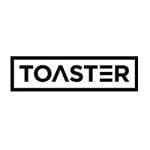 Toaster
When I joined Toaster, it was already working with Cekindo. But it's quick to see why Toaster chose Cekindo. Cekindo has been very helpful throughout. Toaster Headquarters is based in London. Indonesian tax laws are not our specialty. Cekindo's team has helped us to understand Indonesian tax. They are very knowledgeable and dependable, and therefore a huge asset to our company.
Tsui-Sie Wong – Finance Assistant, Toaster
---

Ohmnia
As a new business in Indonesia, we started consulting with multiple law firms but quickly narrowed down to only Cekindo. Cekindo was recommended as one of the top firms by multiple sources in the business community. The staff at Cekindo was very responsive to our needs as a new business. The team provided consultancy and assisted our startup firm with initial business setup, licenses and permits, HR/recruitment and market research. One year since our establishment, we still consider Cekindo as our partner.
PT Ohmnia Tenaga Surya
---
Bristlecone
A huge gratitude to Cekindo, particularly its visa team, for handling our visa cases. During our visa applications, Cekindo was extremely helpful not only in facilitating all of our visa requirements but also in clarifying our queries/doubts. I would like to take this opportunity to acknowledge and appreciate the good work of Cekindo's visa team.
Sagar Datar – Bristlecone
---
Phyto CZ Sro
Cekindo assisted us with a selection of our local distributor in Indonesia and organised several meeting in Jakarta. Their assistance enabled us to meet our potential local partners and choose the best distributor conveniently. The decision to cooperate with Cekindo was based on a recommendation from our prominent partner in Bali and we cannot be more grateful. Cekindo's systematic work, active communication, thoroughness and professionalism was exceptional.
Ing. Václav Tomek – Phyto CZ Sro
---
Vega Industries
Cekindo initially helped us with setting up our business structure in Indonesia and getting us all due licenses and approvals. Currently, Cekindo is associated with us as our business partner in Indonesia by providing a face to our name and handling various business activities on our behalf. Without their help, we would be lost in keeping up with regulatory requirements and being a compliant company in Indonesia.
Vivek S.Rathaur – Vega Industries
---
Akvo Pte Ltd
Thanks to Cekindo and its one-stop market entry solutions, we could start exploring the Indonesian market. Cekindo's broad portfolio of services included a formal process of our representative office registration, consultations regarding proper legal set-up and even working permit and visa applications. Cekindo's extensive knowledge of the latest developments and legal requirements allowed us to focus on more operational matters and to build a local team in Indonesia.
Peter van der Linde – Co-founder / Director strategy & solutions, Akvo Pte Ltd
---
Morning Star Investments (WA) Pty Ltd
After extensive research online, I reached out to several companies including Cekindo. Cekindo's info package and summary of services were by far the most thorough and professional and their pricing was competitive and reasonable. Cekindo's sound knowledge of all administrative requirements gave me the confidence that my company incorporation of 100% foreign owned export company was being executed correctly and legally.
Kingsley Fiegert – Director, Morning Star Investments (WA) Pty Ltd
---
Studio XII Pte Ltd
With knowledgable team, Cekindo helped me make the whole process of company registration and product registration of health and beauty products in Indonesia less confusing and seamless at the same time. They have always been swift in response and hands-on at every email, never leaving me wondering or worried. As far as I am concerned, they go above and beyond the call of duty. They will most certainly be my long-term partner moving forward into the years to come. Thank you Cekindo!
Jason Peter Stevens – Group CEO, Studio XII Pte Ltd
---
PT. AEKS Konsultasi dan Integrasi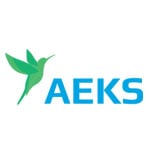 "We chose Cekindo because we considered Cekindo as a professional company with a good attitude and a streamlined business model. Cekindo met all our expectations as it created the atmosphere of accountability and transparency. The most significant added values that we received from cooperation with Cekindo are the time we saved and mistakes we avoided."
Konstantin Simonov – Director, PT. AEKS Konsultasi dan Integrasi
---
DESMI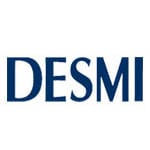 "Cekindo provided outstanding services in registering our representative office in Indonesia in a timely manner. Their financial services have been helping us a lot — our local employees feel secure working for our company. Cekindo became our reliable partner with quick response on our needs. Their flexibility and full support of our business in Indonesia are the main reasons to continue in our cooperation."
Rajendra Iskandar – Sales and Support Engineer, DESMI
---
China Fortune Land Development Co.,Ltd (CFLD)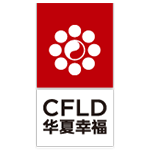 "We start cooperate with Cekindo after comparing several consultants, I found Cekindo is a international and professional organization with good understanding of local market. Cekindo helped our company to set up our first Indonesian entity, and also helps with day-to-day operation.  Cekindo showed high level of professionalism. We see the biggest added value in fast start the business in Indonesia, take care of routine process, therefore we can focus more on our core business."
Max Yang – President, Indonesian Region
---
PT. Jaminan HVACR Sistem (JHS)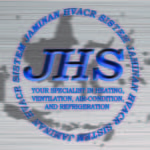 "We started cooperating with Cekindo because we saw their professionalism and industry knowledge on how to set up a new business in Indonesia. the service response is prompt and since we are not a Bahasa speaking company. They can communicate with us well and do understand our needs. Cekindo is helping our business by arranging all the necessary documentation to be a legal company that operates here in indonesia."
Von Sibal – Manager, PT. Jaminan HVACR Sistem
---
ELC Group

"Herewith we want to express our appreciation to PT. Cekindo Bisnis Grup and their team for all the support on medical devices services so far. We would like to take this opportunity to thank Cekindo for taking the time to listen to our needs.
Whenever a need has arisen, we have always received their consistent, timely and quality support. We would not hesitate to recommend Cekindo team for any related activity or services."
My Linh Hoangova – ELC Group
---
Sedbergh, Ltd.
"We were searching for suitable partner for the begining of our operation on Indonesian market. After short exploration and recommendation from our business partners we decided for Cekindo. Local knowledge, orientation at our business problematics, contacts and language. In a friendly approach combined with professional service. Consultation before the project – avoids so much unnecessary act of "foreigners" worse overview of the Indonesian legislative."
Michal Jerabek – Business Partner
---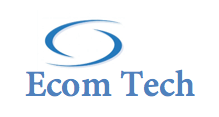 PT. ECOM TECHNOLOGY INDONESIA
"We were looking for one strong Indonesian partner who properly understood Indonesian legislation and can provide us complex services for safely and quickly set up of our company in Indonesia and assist us in subsequent necessary operational processes like payroll, accounting, tax reporting and so on. Cekindo demonstrated its professionalism and knowledge of the local market and that we can after two years of cooperation highly recommend their services."
Martin Noviak – Partner, ECOM TECHNOLOGY INDONESIA
---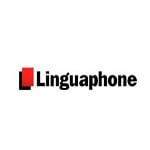 LINGUAPHONE
"Linguaphone is an internationally known company providing self study languages courses in more than 60 branches around the world. When we wanted to enter Indonesia without knowing of market with our new product, we had a difficulties to handle all regularities related to company registration, find local distributors and customers. We engaged Cekindo to help us in our business in Indonesia. They assist us in company incorporation in Indonesia includes finding office premises, and also help us to find sources of new distributors. They were very good to understand our customers, our business and recomend us the right new distributors and customers. We were very happy with their services and we look forward to long term cooperation with Cekindo."

Franklin Styne – Business Development Manager, LINGUAPHONE
---

Glob-Trade Ltd.
"We came into cooperation with Cekindo in situation we had already local agent in Indonesia. However our Indonesian agent wasn't meeting our expectation and was not delivering results we wanted, therefore we undertook a decision to change him. That's how we started to cooperate with Cekindo. We were pleasantly surprised by Cekindo very good knowledge of the local business environment and swift reactions. Cekindo did its work. The actual results are yet to be harvested. Yes, we would recommend Cekindo."
Rudolf Nevoral – Partner, Glob-Trade Ltd 
---

AEP- Portuguese Chamber of Commerce & Industry
"It was a very good experience, I have very good help from Mia and Michal because they are looking for the correct counterparts for the Portuguese companies. Moreover, they maintain and finish all development actions in Indonesia with companies, transportation, and consultants/translators. It was very comfortable for us to meet someone that can be aware about everything and help all the needs that we face when we enter new market in Indonesia."
Maria Helena Ramos – Director of Business Services Department, Portuguese Chamber of Commerce & Industry
---
Home Credit Indonesia

"We needed to work with a partner who understood our industry and had the skillset and resources to help us understand our market more closely. Cekindo had the relevant experience and the resources to undertake the market research for us. They helped us in setting up our market entry strategy. I would recommend any business in finance or retail who are looking to enter the Indonesian market to get in touch with Cekindo."
Ajay Bandhu – President Director & CEO, Home Credit Indonesia
---

Technistone Trade, a. s.
"Thank you very much for excellent organization of my business trip to Indonesia. I have evaluated services of PT. Cekindo as absolutely professional, on very high level."
Josef Valasek – Senior Export Manager, Technistone Trade, a.s
---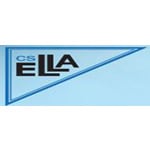 ELLA-CS, Ltd.
"Cekindo is helping us very efficiently to find a suitable distributor from the first steps to final registration process. We were unable to find a suitable distributor in local market. The importance of this cooperation is in the long term assistance. We are not only saving our time and money, but also with very important help of finding best distributor we are prospecting very profitable future in the local market."
Jiří Benda – Product Specialist, ELLA – CS, Ltd.
---
 Amorim Cork Composites
"I would like to thank you for your assistance and full availability. It was a great pleasure to have the opportunity to cooperate with your team. This joint project of AEP team & Cekindo team was very well succeeded, I am truly convinced we can cooperate further in a very near future."
Ramiro Tavares – Sales Director, Amorim Cork Composites
---
CIFIAL, S.A.
"Cekindo provides very well assistance. Without Cekindo, it won't be easy to come and get into Indonesian market. Everything is perfect since we arrived, through all the agenda assisted by the Consultant. With well arranged transportation, the meetings are very well booked with the right timing in between the meetings. I really liked it. Thank you for selecting very nice sanitary ware and door hardware companies as our customers that really interest us, so it was a perfect match!"
André Fonseca – Export Manager, CIFIAL, S.A.
---
Alexandrino Pais Leitẫo, Lda.

"We came to Indonesia first time to know about the market, consulted by Cekindo. We are very satisfied with Cekindo's work, especially in the selection of our meetings with the natural stone of marble and granite companies. Everything went well and I hope to be back again soon and make some business in Indonesia."
Pedro Laureano Luis – General Manager, Alexandrino Pais Leitẫo, Lda.
---
Luis Amorim
"Cekindo is very professional. They provide very well assistance and understand what is currently happening in the market to support my gas installation business in Indonesia."
Miguel Furtado – Managing Director, Luis Amorim
---

 SMT
"Cekindo is representing our voice in Indonesia. Thanks to the new cooperation, we have sold new products and increased our annual profit about 65% in Indonesia. This was the most significant benefit for our cooperation. I can recommend every company that enters or operates in South East Asia their services. PT Cekindo is completely flexible to help you and push your business into a new level of business results."
Jan Straus – Managing Director, Special Medical Technology, Ltd.
---
JMA Group
"The cooperation with Cekindo was very useful for us. They have made a great work and we can recommend their professional work and attitude which help us in our business activities in Indonesia."
Miloslav Pop – Managing Director, JMA Group