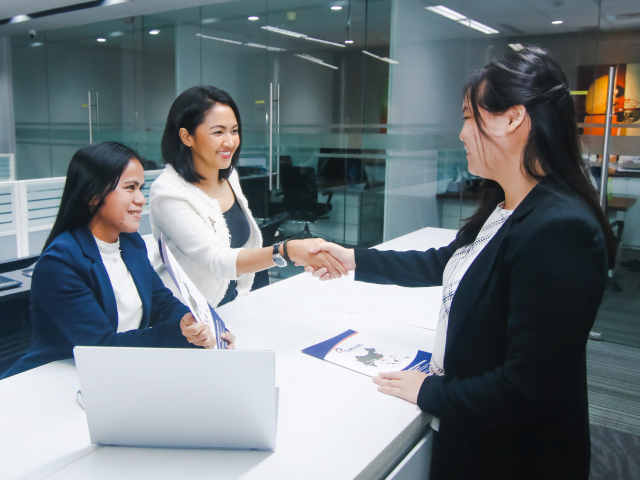 Dependent Visa Indonesia: When Will You Need One?
A dependent visa or family reunion visa in Indonesia is a document that allows foreigners to bring their family while settling down in the country. Specifically, a dependent visa allows work permit or KITAS holders to bring their spouse and children under 18 years old.
Technically, a dependent visa is sponsored by the same company that sponsored the foreigner's work permit or KITAS. However, it is still important to note that foreign citizens who hold Indonesian dependent visas cannot work or earn income from Indonesian companies.
Before a foreigners' family members can apply for an Indonesian dependent visa, they must obtain a limited stay visa (VITAS) to enter the country. Once they have arrived, their VITAS will convert into an Indonesian family visa or dependent visa.
Dependent Visa in Indonesia: Eligibility and Requirements
An Indonesian family reunion visa or dependent visa will stay valid as long as the KITAS that sponsors it is valid. To obtain one for your family members, you have to provide essential documents such as a certificate of marriage, children's birth certificate, and a copy of passports with a validity of at least 18 months.
It is also important to note that the application process for a dependent visa in Indonesia is fully conducted online and no longer requires you to go to the embassy or consulate-general office. Contact our English-speaking visa agents in Bali, Semarang, or Jakarta for more details regarding Indonesian dependent visa requirements.
Obtain Your Indonesian Dependent Visa With Cekindo
As a visa consultant trusted by international businesses for over a decade, Cekindo offers a convenient and hassle-free visa application experience for all your traveling needs. Our one-stop visa agency solutions cover dependent visas in Indonesia, business visas, work permits, KITAS, and other immigration needs.
We provide you with extra peace of mind by lifting unnecessary burdens off your shoulders.
Notice | Due to the Indonesian regulations, we are not able to provide visa services to the following nationals: Afghani, Guinean, Israeli, North Korean, Cameroonian, Liberian, Nigerien, Nigerian, Somalian
Understanding The Different Types of Visas in Indonesia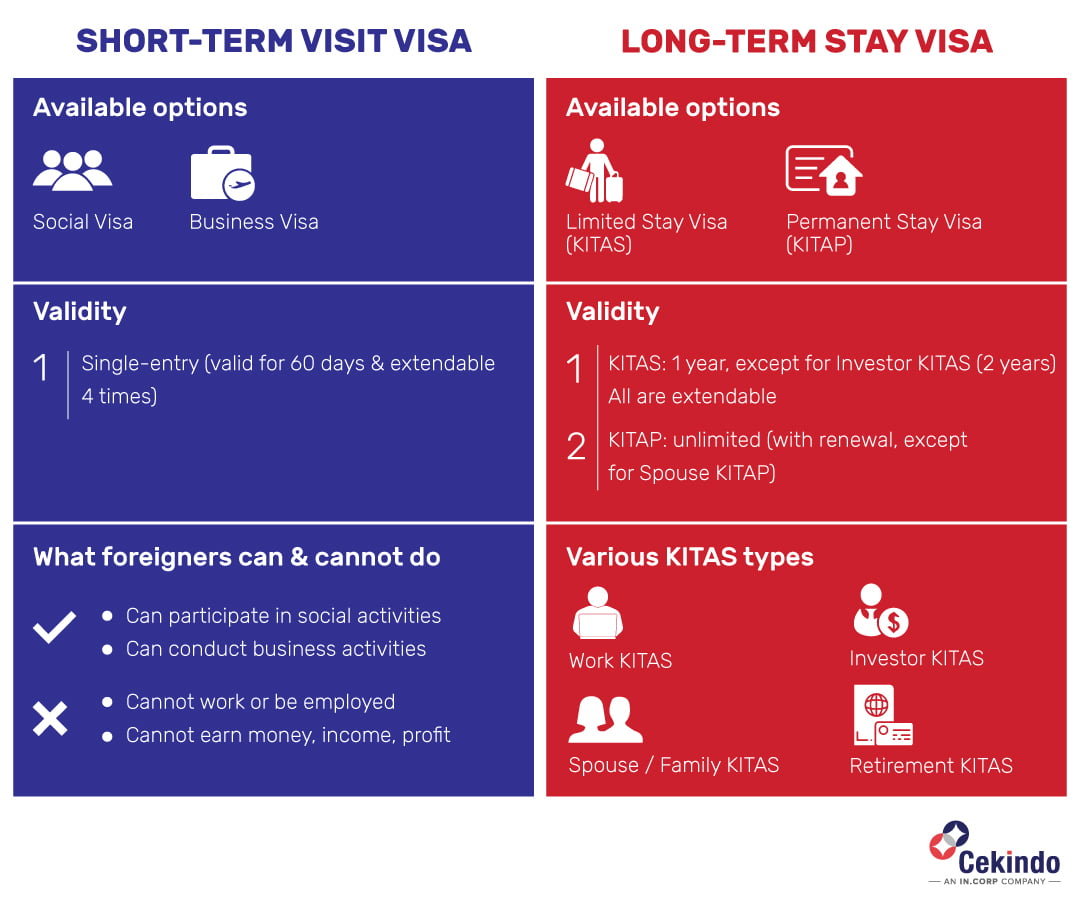 Why Choose Cekindo for an Indonesia Dependent Visa Application
1
SEAMLESS VISA APPLICATION
Say goodbye to dealing with endless bureaucracy. We can do it on your behalf.
2
TIME AND COST SAVING
Our trusted and reliable visa agents provide the simplest solution for processing your visa in Indonesia.
3
SERVICE LIKE A PRO
We are among the few visa consultants in Indonesia that provide professional consultation for countries from all over the world.
4
EXPERIENCED AGENTS HAVE YOU COVERED
We are always catching up with the latest immigration regulations; our visa agents in Bali, Semarang, and Jakarta will process your visas most efficiently.