Household Product Registration Services in Indonesia: Why You Should Have One
Imported household products, whether they be equipment, materials, or mixtures for maintenance and treatment of human health, pets, or houses, are required to be registered and go through a certification process conducted by the Indonesian Ministry of Health (MOH) before entering the local market. The MOH will evaluate the product during the certification process and classify them based on the risk level. However, registered products cannot be distributed in the Indonesian market unless they are granted a Household Product Distribution License. Cekindo can seamlessly assist you with household product registration services in Indonesia through every process.
Requirements for Household Product Registration in Indonesia
To get your household product legally registered and certified, the applicant should submit several detailed documents. These include a Letter of Authorization (LoA), a Certificate of Free Sales (CFS), ISO 9001 Certificate, etc. Importers or distributors should also be concerned about the product's labeling requirements. The bureaucracy of paperwork related to the registration of household products requires in-depth knowledge about the process. Cekindo will submit documents on behalf of your company to avoid delays and application rejections.
Household Product Registration Services in Indonesia With Cekindo
Household Product Registration Services in Indonesia: The Workflow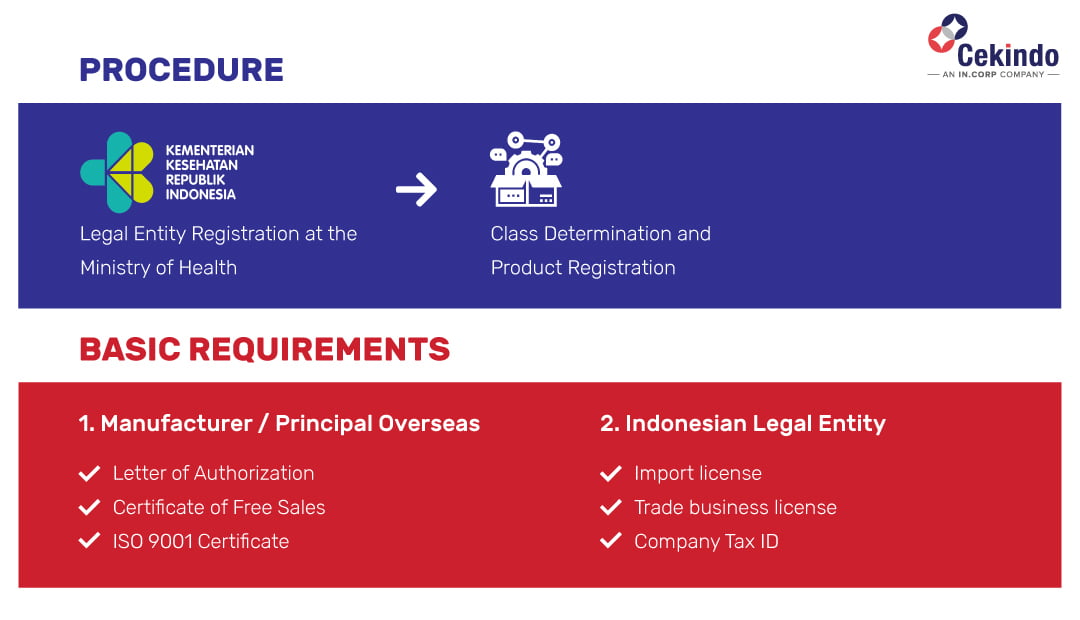 Why Choose Cekindo for Household Product Registration in Indonesia?
1
SEAMLESS PRODUCT REGISTRATION
With our in-depth knowledge of the local regulisten we can ensure your household product registration process will be seamless..
2
WE ALWAYS HAVE SOLUTIONS
We always listen to our clients and offer solutions tailored to their unique business needs. With or without a company, we can get your household product registered.
3
ONE-STOP SERVICES
In addition to household product registration services, our consultants can get your product Halal certified.
4
TIME AND COST SAVING
Cekindo reviews the documents for product registration to prevent a rejected application.