A foreign-owned company in Indonesia, known as PT PMA, has been designed to meet the needs of foreign entrepreneurs. On the contrary to the incorporation process of a local company or a representative office, establishment of a foreign-owned limited liability company (LLC) in Indonesia might be more challenging and time-consuming.
The Negative Investment List stipulates the maximum allowed foreign ownership in particular business sectors, causing some industries to be fully closed or only partially open to foreigners. Therefore, having an expert partner in Indonesia or engaging professional assistance becomes a critical point to succeed when forming an international company in Indonesia.
Establish a PT PMA Company: The Procedures

Step 1 – Approval of Company Name
It should consist of three words that are not vulgar or obscene.

Step 2 – Deed of Incorporation
It should include an Article of Association, and a notary must be present.

Step 3 – Approval of Legal Entity
After submission of Deed of Incorporation by the notary, the Ministry of Law and Human Rights will give approval.

Step 4 – Registration of Tax ID (NPWP)
A valid NPWP is required for securing other company's licenses, banking activities, and fulfilling tax obligations.
Step 5 – Domicile Letter
Required to show the location of your business.

Step 6 – Application of NIB
Alongside NIB, Business License(s) and Location Permit will also be granted one day following the registration via OSS.

Step 7 – Application of Other Licenses
Depending on the business sector, additional licenses such as commercial license and tourism license may be required before operation.
Benefits of a Foreign-Owned Company
Although the establishment process is more demanding, foreign-owned companies offer vital benefits that entirely compensate the previously invested time and efforts.
Employment of Foreign Workers
A foreign-owned company can sponsor and issue work permits as well as stay visas (working ITAS) for its international employees.
Furthermore, this kind of company is allowed to sponsor business visas of its business partners and clients arriving in Indonesia for a short stay.
Full International Ownership
To attract more foreign investors and multiple investments critical to the Indonesian economy, Indonesia has been relaxing the limited foreign ownership lately.
Wholly-owned foreign companies became less rare, and it is, therefore, likely that you can start an international company without any partnership or local shares of your property.
Limited Liability Company Registration in Indonesia with Cekindo
Joint Venture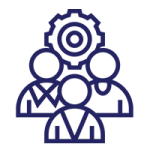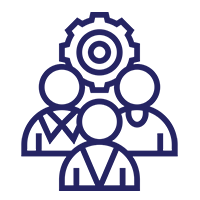 In case, the business sector in which you intend to incorporate a company does not offer independent international ownership, we suggest opting for a limited liability company registration through a joint venture with a local partner — Cekindo.
This process will give investors the full control over the management of their company, no restrictions related to business fields, and minimise risks of setting cooperation with an unreliable partner.
Assistance and Consultancy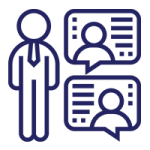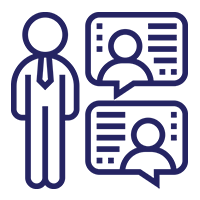 Whether additional licences are required in your business field, the government issued a new regulation related to your business plan, or if the joint-venture agreement contains all crucial points, you will get to know it straight away with the assistance of Cekindo.
We will not only advise you on the incorporation process but also lead the whole procedure independently on your behalf.
---
Let us guide you through the limited liability company registration process in Indonesia and achieve the best results promptly. Fill in the form below or visit us in one of our offices located in Jakarta, Semarang or Bali, and we will get back to you with a free quotation on your business.