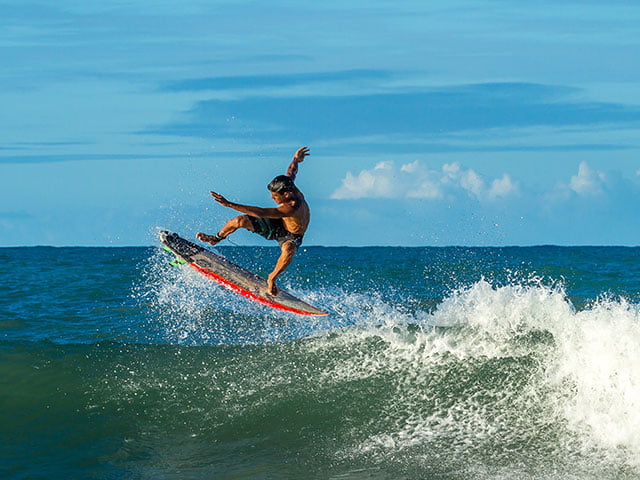 Indonesia Tourist Visa: When Will You Need One?
As the name implies, an Indonesian tourist visa is one you should obtain when planning your vacation* in the country. This visit visa will allow you to stay in Indonesia for 30 days and is extendable several times with a maximum stay of 6 months.
You should note that all types of visit visas in Indonesia will not allow you to work and generate income. To do that, you will need an Indonesian work permit and KITAS.
*Due to the Covid-19 pandemic, Indonesian immigration policy, and travel advisory for foreign arrivals are prone to change. Contact our visa specialists to stay updated with the latest regulations.
What Are The Requirements for A Tourist Visa in Indonesia?
To avoid any hurdles in your vacation plan, applicants should prepare numerous documents for an Indonesian tourist visa application. Before you start the application process, please note that a tourist visa must be sponsored by a travel agent or hotel in Indonesia and that you are fully vaccinated against COVID-19. The recommended documents include a passport with a minimum validity of at least 12 months, proof of accommodation or hotel booking confirmation, and insurance. The insurance should cover COVID-19 treatment worth at least USD 25,000. A bank statement is also needed to ensure sufficient funds for Indonesian living costs, with a balance of at least USD 2,000.
If you are still uncertain, our experienced visa agents in Bali, Jakarta, and Semarang can provide more details regarding the requirements for a tourist visa in Indonesia.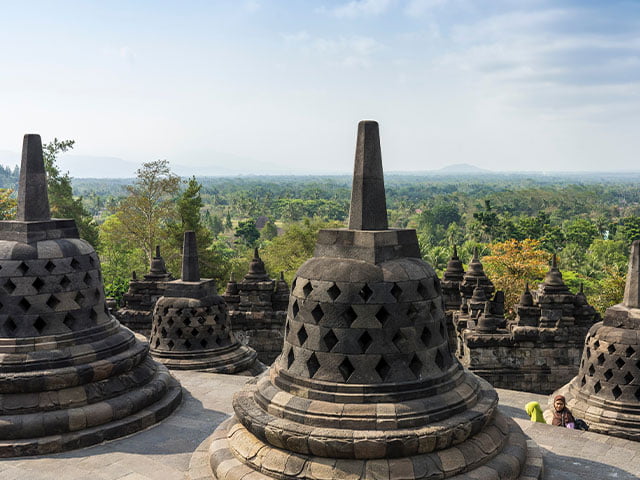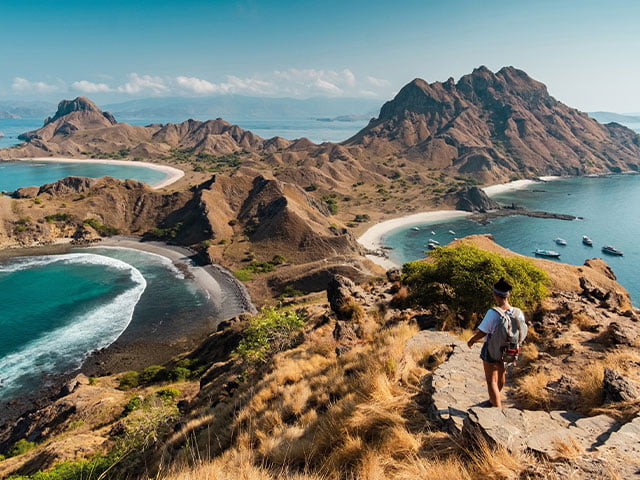 Plan Your Vacation in Indonesia With Cekindo
As a trusted visa and travel agency in Bali, Jakarta, and Semarang, Cekindo's team can manage both applications or extensions of your tourist visa following the latest immigration policies. Furthermore, we can also provide all your traveling needs, including hotel reservations, flight bookings, and domestic tour packages for popular destinations such as Bali and Lombok.
Notice | Due to the Indonesian regulations, we are not able to provide visa services to the following nationals: Afghani, Guinean, Israeli, North Korean, Cameroonian, Liberian, Nigerien, Nigerian, Somalian
Hotel Booking
Looking for a place to stay in Indonesia? We can ensure you enjoy your vacation in Indonesia by booking a hotel in a strategic location.
Ticketing
Tell us where you need to go, and we'll book you a flight. You just need to pack your bags and we'll handle the rest.
Tour Packages
As one of the world's top travel destinations, Indonesia has a lot to offer. We can provide you with exciting, unforgettable tour packages.
Understanding The Different Types of Visas in Indonesia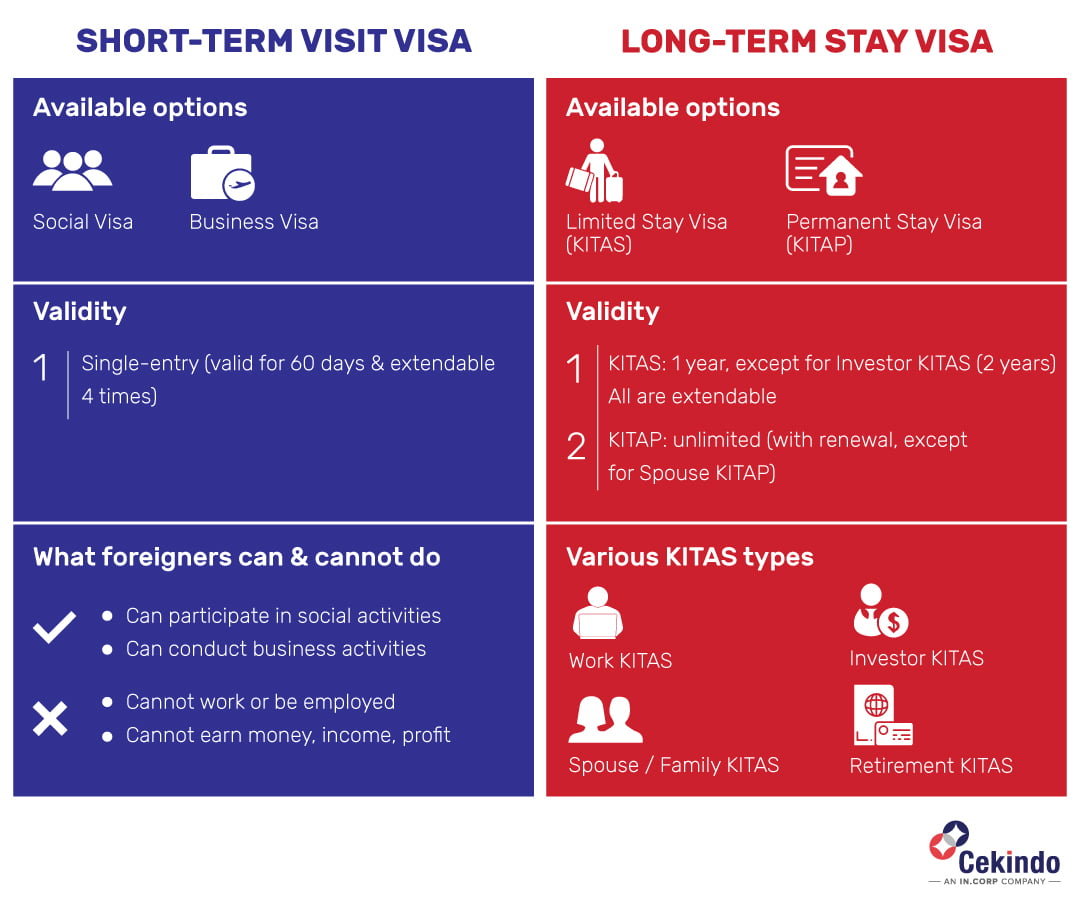 Why Choose Cekindo for an Indonesia Tourist Visa Application
1
SEAMLESS VISA APPLICATION
Having an in-depth knowledge of the local regulations, we manage your tourist visa application most securely and seamlessly
2
EXPERIENCED VISA AGENT
Thanks to our extensive experience, international businesses have trusted us for over a decade.
3
CLIENT ORIENTED SERVICES
We have the right skills to get things done and will not stop until they reach your satisfaction.
4
TIME AND COST SAVING
To obtain an Indonesian tourist visa, you must fulfill several detailed requirements. We can make this process a lot easier for you.