Trademark registration in Indonesia helps protect the owner's right and file legal action against unauthorised use of this trademark.
In general, a trademark is defined as anything that distinctly separates a person, a firm or legal entity. It is considered intellectual property (IP), and therefore the Directorate General of Intellectual Property (DGIP) is the primary authority body approving trademark applications.
Indonesia is a member of the World Intellectual Property Organisation (WIPO), who is in charge of taking care of intellectual property rights internationally.
In Indonesia, piracy is common, and even well-known global brands are not spared from trademark infringement. Since it takes several months, usually more than one year, to get the trademark certificate, it is crucial to register your trademark as soon as possible especially in Indonesia where "first-come-first-served" basis is applied.
Registering a Trademark in Indonesia: Dos and Don'ts
To ensure the success of your trademark registration, here are the dos and don'ts that you can follow.
Dos:
Research first before proceeding to trademark registration
Look for professional assistance from your trademark research
Fill out the trademark registration form in detail and correctly
Hire a professional certified translator for accurate translation of registration documents
Ensure the trademark you register must be the same all the way
Don'ts:
Wait until the last minute to have your trademark registered
Conduct poor research that leads to an improper use of other business' trademark
Be budget-conscious unreasonably as trademark registration may be costly but worth it
How can You Identify a Trademark?
Identifying a trademark on either goods or services is relatively easy and straightforward. If you find a distinctive symbol, logo or name being displayed, it is usually a trademark. Even though a trademark requires no special symbol or word, common trademark designations include ® and ™.
Trademark Registration Process in Indonesia
To complete the registration process of a trademark in Indonesia, follow the following steps: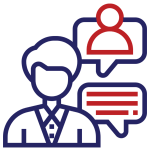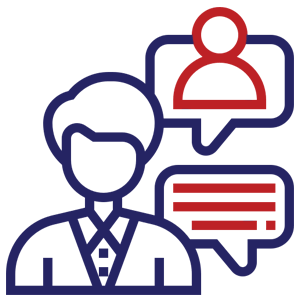 FIND AN INTELLECTUAL
PROPERTY RIGHT CONSULTANT
Foreign applicants are required to process trademark registration through a local consultant with a signed Power of Attorney and Declaration of Entitlement.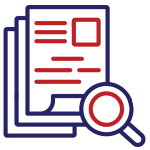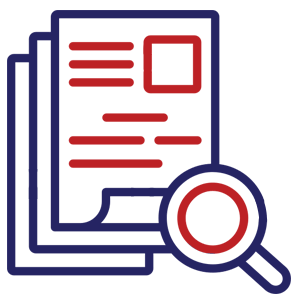 CONDUCT RESEARCH TO ENSURE COMPLIANCE
WITH TRADEMARK REGULATIONS
Ensure your trademark does not have similar essential features with an already registered trademark and does not contradict moral, religious beliefs or public order, for example.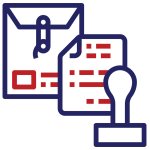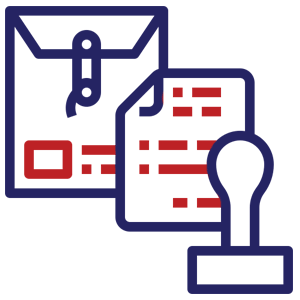 CHECK ALL REQUIREMENTS AND
SUBMIT YOUR APPLICATION
The authority will undertake a procedure of trademark registration that consists of formal examination, substantive review and an announcement.

If your application is approved, WIPO Indonesia will add your trademark to their list. The whole application process, until it is approved or rejected, takes between 12 to 24 months. Your trademark will be valid for 10 years and can be renewed.
Registering a trademark in Indonesia: The Importance and Benefits
Since piracy is prevalent in the country, patenting your goods and services with a trademark is the smart choice you can make for your business. It is important to register your trademark with the authority because of the following benefits:
YOU WILL HAVE EXCLUSIVE RIGHT AND ADVANTAGE AT THE COURT
If you find an individual or a company using your trademark without your permission, you can sue this party at the court.
Having a trademark certificate means you have real evidence that you are the rightful owner of the trademark used by other parties. Trademark registration will protect your brand from infringement.
YOU WILL ADD VALUE TO YOUR BUSINESS
A registered trademark is an intellectual property, which means that your trademark is a valuable tradable commodity. If you wish to sell, license or franchise it, you can do so.
YOU WILL STAND OUT AMONG COMPETITORS
A trademark also serves as a brand of your business. Your potential customers can easily identify your business immediately among competitors.
Your trademark tells what your business is, what your products or services are and the value you stand for. A trademark is usually leveraged as part of branding and marketing strategies.
YOU CAN TAKE DOWN INFRINGEMENT IMMEDIATELY
Online infringement can be spotted easily and quickly. In case of online infringement, you can ask the website owner to take your trademark down as you have proof that you have registered your trademark.
Trademark Registration in Indonesia with Cekindo
Intellectual Property Right Consultant
Foreign applicants for a trademark are required to file for the processing of their application via a local IP consultant with a signed Power of Attorney and Declaration of Entitlement such as Cekindo.
Trademark Market Research
Cekindo will make sure that the trademark you intend to register has not been registered by a different entity as well as approve that the trademark complies with the Trademark Act and both religious and public values in Indonesia.
Certified Translation
As your trademark application must be submitted in Indonesian, Cekindo will translate all the requested documents and ensure that the application is understandable to native Indonesians.
Trademark Application in Indonesia
Once you finished your research, found an IP Consultant and translated all the documents, your trademark registration is ready to go. Or you can approach Cekindo, and we will do all the required preparation on your behalf as well as the submit the application.
---
Fill in the form below and get the updated information on trademark registration in Indonesia.
Our legal teams are available offline as well. Visit us in our offices located in Jakarta, Semarang, Bali, and we will be happy to answer your questions.