VoA – Visa on Arrival in Indonesia
A VoA is a visa that is for citizens of specific countries upon their arrival in Indonesia. A visitor must meet a specific set of criteria to receive a visa on arrival: country of origin, time frame, specific reason for entering the country, and length of time for which you have held your passport. Citizens of certain countries do not require passports at all. Only citizens of specific countries can receive a VoA and the complete list is available here.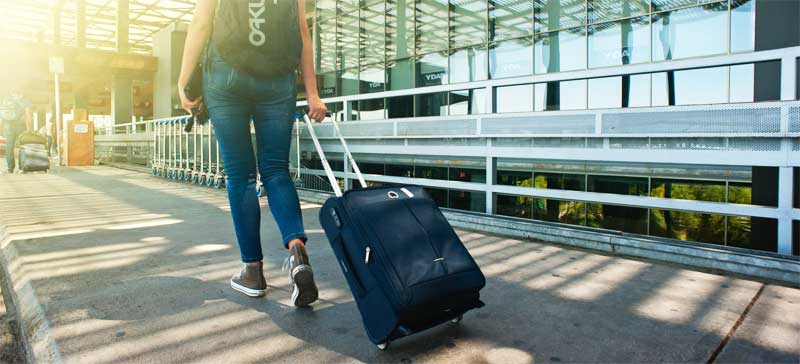 What is a VoA?
VoA or Visa on arrival is a program that the Indonesian Government provides for visitors who enter for:
Business purposes
Holidays
Social visits
These visas are available at certain airports and seaports. The complete list of airports across Indonesia that have VoA facilities is here. They are only available to people from a list of countries that specified by the Indonesian Government.
To receive a visa on arrival the visitor must have the following:
A passport that is still valid for a minimum of 6 more months (since your arrival in Indonesia)
Either a return ticket or a ticket that demonstrates you will be leaving Indonesia
A US$35 fee for a VoA.
The visa on arrival allows the visitor to remain in Indonesia for 30 days, not for 1 month. The count begins upon arrival into Indonesia and ends on the day of departure. In the event a traveler requires additional time, a 30-day extension can be issued. However, this is a one-time extension and cannot extend further for any amount of additional time. Should you spend more time in Indonesia than what is on your VoA, you will be charged an overstay fine.
Arrival and Departure Card 
On the airplane, every passenger will receive an immigration card (Arrival and Departure Card) to fill in based on passport details, flight details and address in Indonesia (hotel or other places where you plan to stay). Every passenger will get also the customs declaration, which officers will collect card when you will exit customs.
Contact Cekindo
Cekindo is ready to use its wide network of contacts to efficiently guide you through the process for any type of visa to save you time and effort, contact us now for further information.
Frequently Asked Questions
If I can use VoA for business purposes, why should I apply for a Business Visa?

What are the requirements for VoA extension?

Will there be consequences if I overstay my visa?