Like a roaring tiger, Asia trudges on in the economic scene. Even though many investors think it is only about China, quite many countries in the continent are stepping up, and an ASEAN business seems like a wise step.
ASEAN stands for Association of Southeast Asian Nations. These countries include Indonesia, Malaysia, Singapore, Thailand, Vietnam, the Philippines, and Myanmar among others.
According to Focus Economics, the association posted a strong growth before the end of 2017. The gross domestic product (GDP) within the region was more than 5 percent.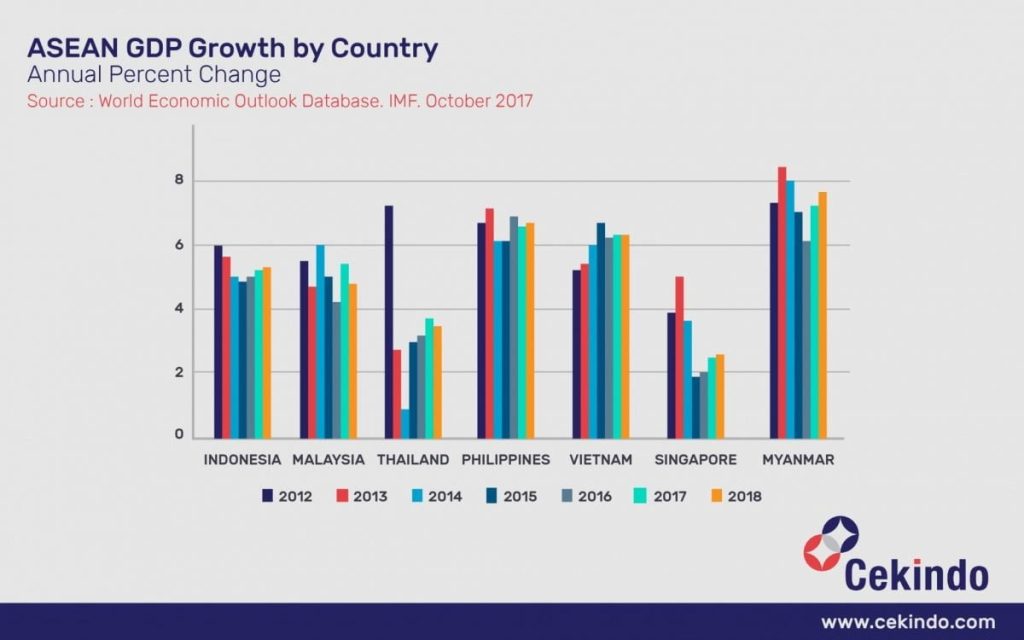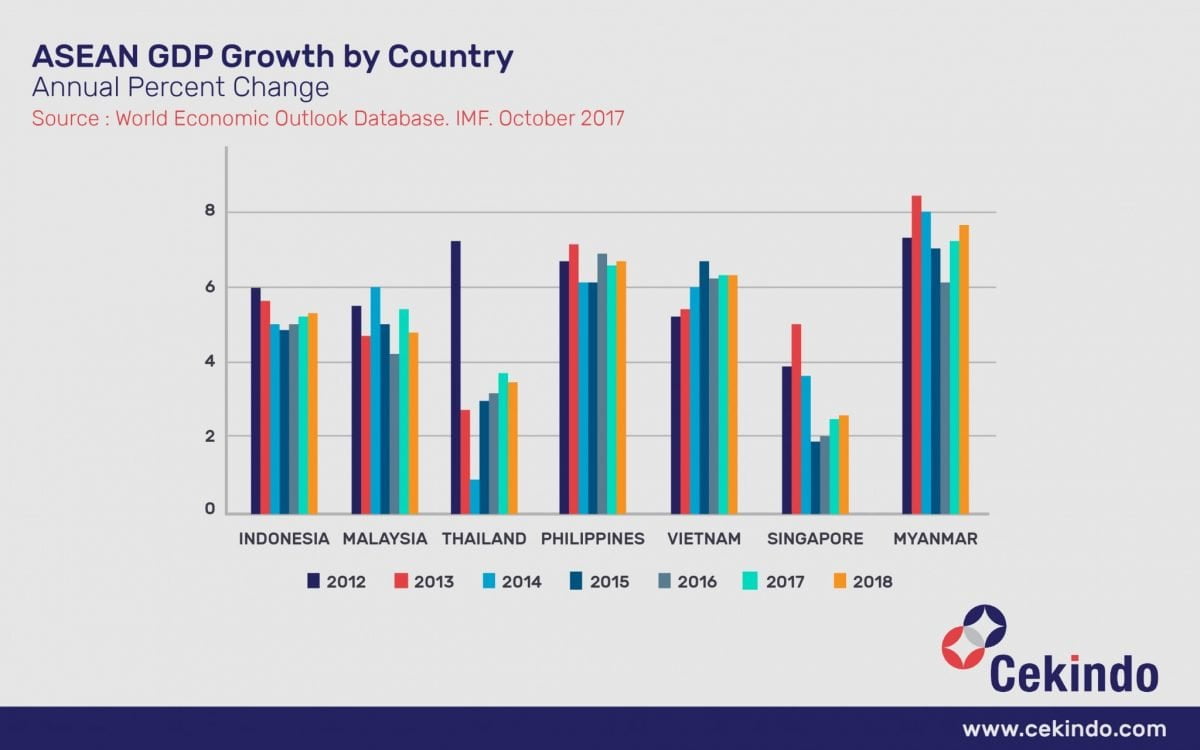 To keep the momentum, the ASEAN countries also drafted the AEC Blueprint 2025. It should serve as a reliable guide towards the right direction that keeps them more competitive on the world stage.
Many factors contribute to the popularity of these ASEAN countries. One is the increasing population. Whether population growth is good or not is out of the scope of this article. Rather, we would like to point out how it is a rich resource of both the labor and consumer market. Moreover, there is a growing middle class. In Indonesia alone, the middle class will double by 2020. That is about 141 million people.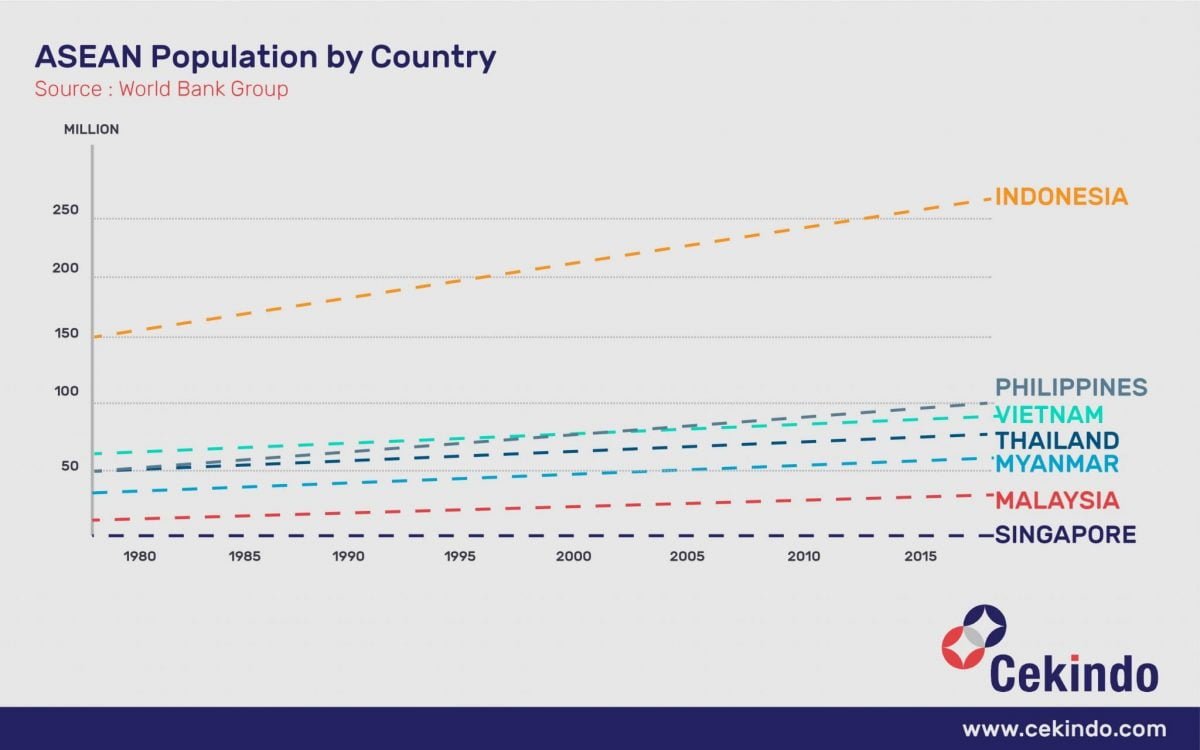 For investors, entrepreneurs, and decision-makers who wish to expand, should set their sights on ASEAN. And there is no better time to do it than when the growth is still on the upswing.
But it also means dealing with various regulations that can differ among countries. To help you plan out your entry, we have prepared a detailed comparison of some of the most crucial facts.
Business Visa
INDONESIA
Single-entry visas have a maximum stay of 60 days while the visa is valid for 3 months. Multiple-entry visas are good for 12 months, with each stay up to 60 days. A business traveler, however, would require an invitation from a local entity.
MALAYSIA
Traveling to Malaysia for business requires a multiple-entry visa with validity between 3 months and 12 months. Each entry is good for only 30 days.
MYANMAR
A business visa requires an invitation from a registered company, not a nonprofit, in Myanmar. The company should hold at least 3 months validity.
PHILIPPINES
Business travelers are considered temporary visitors. Many countries can enter the Philippines with no visa provided if they stay no longer than 30 days. Those that require a visa should apply in person in the embassy or consular office with such service.
SINGAPORE
A business visa may be required for countries that belong to their level 1 and 2 assessments. One may apply personally, through a proxy, or via authorized visa agents.
THAILAND
Business travelers can apply for a non-immigrant visa B, which is also the same visa for those who like to apply for a job. A single-entry visa has a 3-month validity. A multiple-entry visa is good for one year and can be applied for only in Royal Thai embassies and consular offices.
VIETNAM
Business travelers to Vietnam need sponsorship or an invitation letter to apply for a visa. The visa may be from one to three months, and it can be either a single or multiple entry. Applicants also have the option to fast-track the process, with 4 hours as the fastest.
Incorporation of a Business in ASEAN
The process of company incorporation in ASEAN countries is very diverse. Download our infographics and check the differences anytime you need.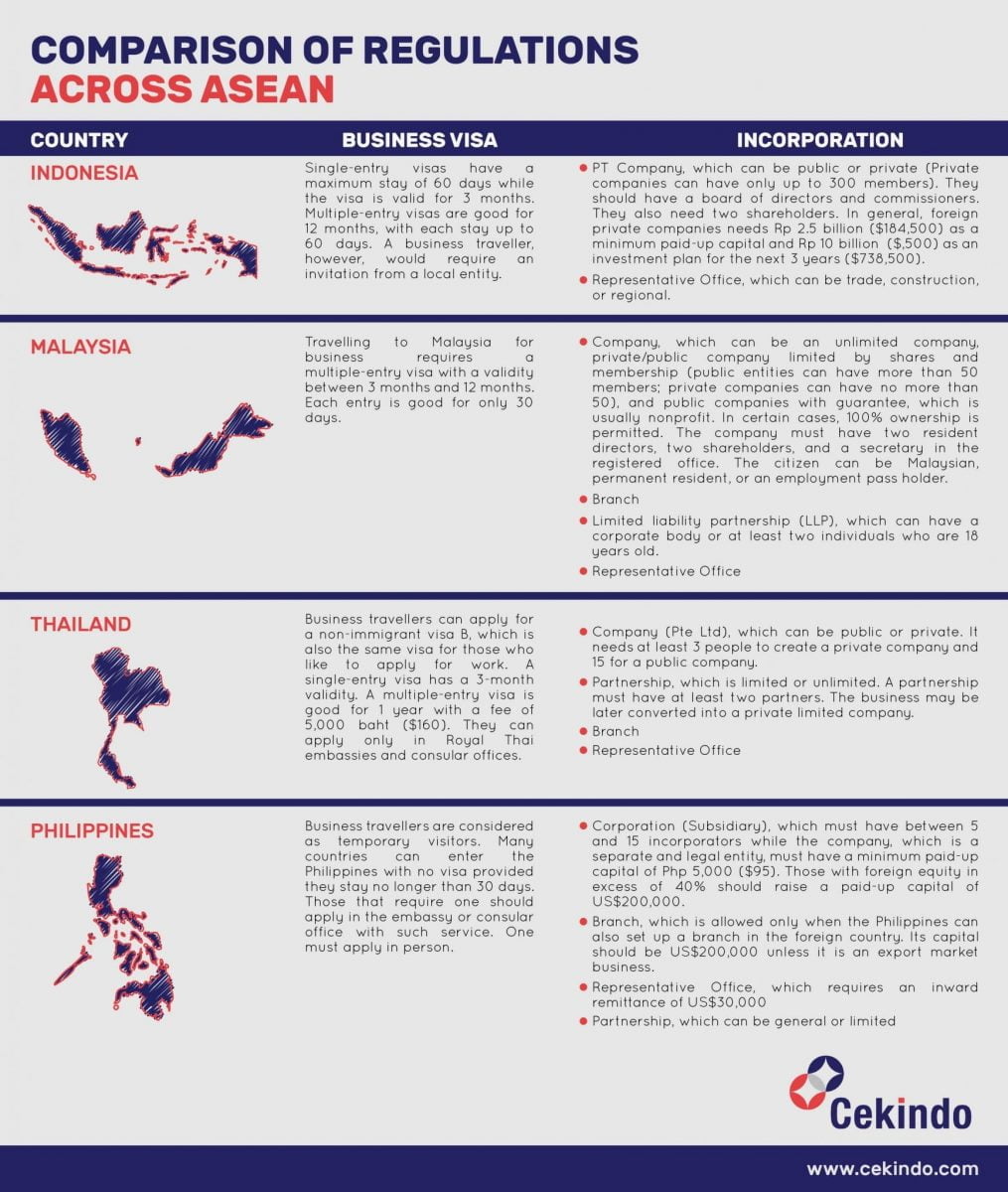 Can be public or private (Private companies can have only up to 300 members).
Should have a board of directors and commissioners. They also need two shareholders.
According to the latest changes laid out in  Job Creation Law, the classification of Local PT in Indonesia based on paid-up capital as follows:
A micro-enterprise: less than IDR 1 billion
A small enterprise: IDR 1 – 5 billion
A medium enterprise: IDR 5-10 billion
A large enterprise: more than IDR 10 billion
It also need a minimum of Rp 10 billion as an investment plan for the next 3 years.
Can be trade, construction, or regional
MALAYSIA
Can be an unlimited company, private/public company limited by shares and membership (public entities can have more than 50 members; private companies can have no more than 50), and public companies with a guarantee, which is usually nonprofit.
In certain cases, 100% ownership is permitted.
Must have two resident directors, two shareholders, and a secretary in the registered office. The citizen can be a Malaysian, a permanent resident, or an employment pass holder.
Branch
Limited liability partnership (LLP)
Can have a corporate body or at least two individuals who are 18 years old.
MYANMAR
There are two ways to register a business in Myanmar for those who like a limited liability company or a branch office. It can be under the Union of Myanmar Foreign Investment Law (MFIL) or the Myanmar Companies Act (CA).
Limited liability company
Public, which is not open to foreign investors, and private. A limited private company will require between 2 and 50 shareholders. No shares can be transferred to a foreigner.
Branch office
Representative office
A common business structure of banks.
PHILIPPINES
Must have between 5 and 15 incorporators while the company, which is a separate and legal entity, must have a minimum paid-up capital of Php 5,000 ($95). Those with foreign equity of more than 40% should raise a paid-up capital of US$200,000.
Is allowed only when the Philippines can also set up a branch in a foreign country. Its capital should be US$200,000 unless it is an export market business.
Requires an inward remittance of US$30,000
Can be general or limited
 THAILAND
Can be public or private. It needs at least 3 people to create a private company and 15 for a public company.
Is limited or unlimited.
Must have at least two partners.
Might be later converted into a private limited company.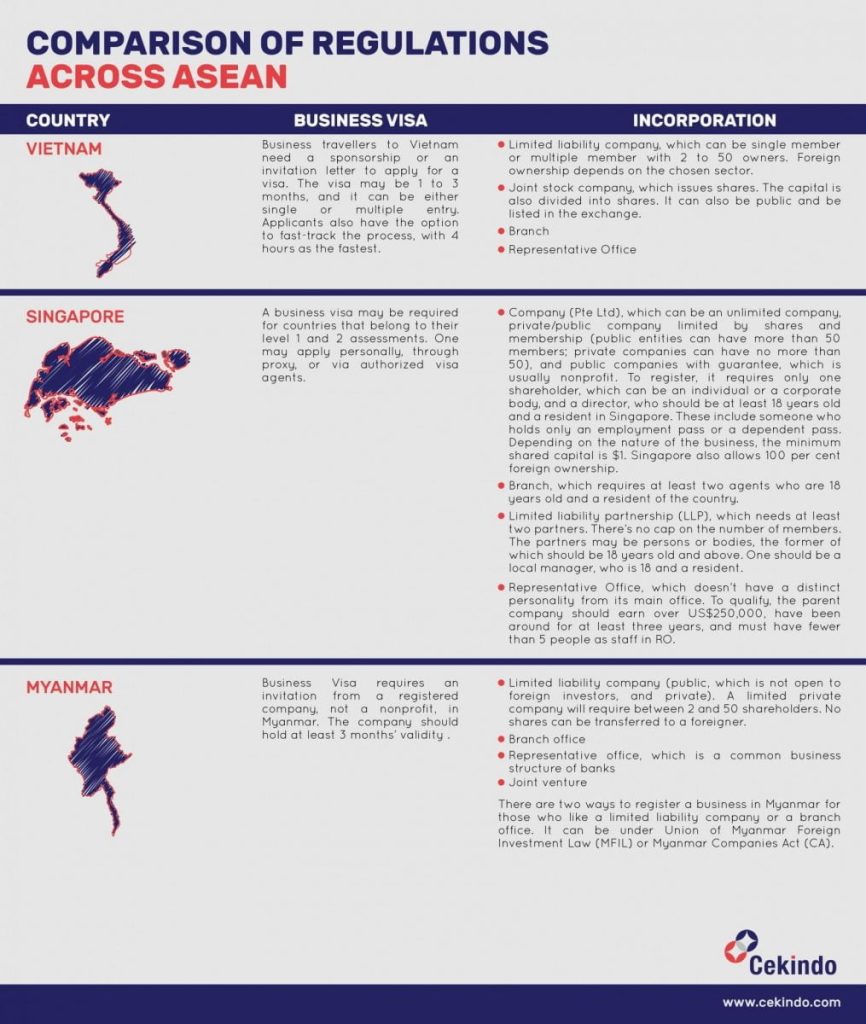 Can be an unlimited company, private/public company limited by shares and membership (public entities can have more than 50 members; private companies can have no more than 50), and public companies with a guarantee, which is usually nonprofit.
Requires only one shareholder, which can be an individual or a corporate body, and a director, who should be at least 18 years old and a resident in Singapore. These include someone who holds only an employment pass or a dependent pass.
The minimum share capital is $1, depending on the nature of the business.
Allowed 100 percent foreign ownership.
Requires at least two agents who are 18 years old and a resident of the country.
Limited liability partnership (LLP)
Needs at least two partners. There is no cap on the number of members. The partners may be persons or bodies, the former of which should be 18 years old and above. One should be a local manager, who is 18 and a resident.
Does not have a distinct personality from its main office. To qualify, the parent company should earn over US$250,000, have been around for at least three years, and must have fewer than 5 people as staff in RO.
Limited liability company
Can be a single member or multiple members with 2 to 50 owners. Foreign ownership depends on the chosen sector.
Issues shares and the capital is also divided into shares. It can also be public and be listed on the exchange.
Need more help in setting up a business in Indonesia and elsewhere in the ASEAN region? Cekindo can help you! Email us at sales@cekindo.com or simply fill the form below.