The COVID-19 pandemic undoubtedly hurt many countries worldwide. This does not exclude the country with the largest growing economy, China.
China's performance post-1978 reforms has seen rapid economic growth. This significantly improved across various sectors, including but not limited to health and education.
Several sizeable Chinese company growth have lagged in sales due to the pandemic. The slump in the housing market further worsens this condition. However, in recent months there has been a rapid increase internationally due to the varied effects of the pandemic.
Chinese companies started expanding to overseas markets. China expects penetration rates in rural areas of goods such as air conditioners to increase steadily in the following years. Companies like Midea, Hisense, and Haier Smart Home initiated their attempt for company growth by entering international markets. The overseas growth is expected to be much faster than that in China.
Their move to the overseas market also comes with a prominent struggle. Most of the challenges are about their brand awareness and fighting with competitors. Creating solutions to those challenges in advance will be a fruitful long-term investment.
Other companies have also continued with expansions to overseas markets despite travel restrictions still in place. Ant Group, a financial-technology company, affiliated with Alibaba, recently launched a digital wholesale bank in Singapore.
Despite such attempts, the Chinese company growth may be temporary, and we have yet to see the lasting effects of such development.
The more significant challenge in making a company grow overseas is to be more efficient in production than in an international organization, discouraging local employees from staying and increasing labor turnover. A common concern is the usage of Mandarin within the organization which can be heavy and take long hours.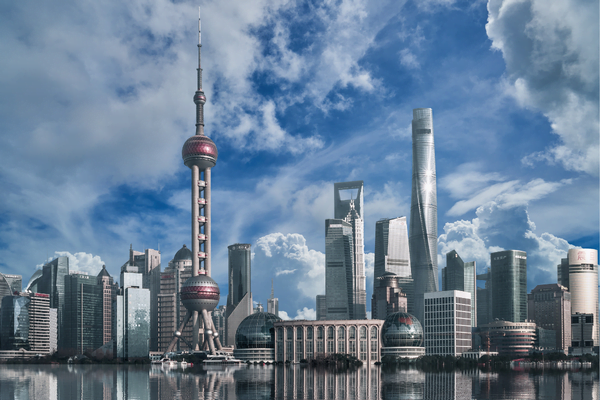 The Reasons Why Chinese Companies Went Global
There are some reasons why Chinese companies go global:
1. To penetrate new markets.
The Chinese market is already saturated with many long-time players who have seen and continue to see great success within their fields. There is, therefore, a need to diversify into markets outside of China to increase reach and potential room for growth for said companies.
2. To increase access to advanced technology.
Chinese companies are investing in technology from other countries to remain competitive in international and domestic markets. With such technology, Chinese companies can offer better efficiency or service than their domestic competitors at a higher profit.
3. To become national champions.
Chinese companies also expand for reasons other than commercial motivation. The Chinese government has supported these companies to cater to international markets to become 'national champions,' which can boost China's economic influence.
4. To acquire other brands.
A way for Chinese companies to increase competitiveness is by gaining significant access to globally recognized brands and international brands. This is done by first bridging the trust gap between consumers and companies. Acquiring a brand would remove the need to build a brand from scratch. By such an acquisition, Chinese firms can gain local firms' necessary skills and expertise and further establish their brand within the market.
Chinese Companies' Growth in Indonesia
Indonesians have generally leaned more toward trusting Chinese brands in home appliances and gadget markets. However, Huawei is one of the few firms that have successfully positioned themselves in the market as a trusted company for matters relating to cybersecurity and is relied on by the Indonesian nation and government.
On the other hand, the Chairman of Indonesia's Investment Coordinating Board – Bahlil Lahadalia, reveals that various attempts have been made for Chinese companies to further develop the capital market in Indonesia.
There is an expectation for Chinese investors to participate in the capital market in Indonesia. Indonesia is optimistic that it will see economic growth in the future, including from Chinese investment.
Continuous attempts are still extended to Chinese investors to convince them that the investment climate in Indonesia is gradually improving with time.
The tricky part is balancing the interest of the Indonesian public, who may have less trust in Chinese companies regarding foreign investments.
The disapproval toward certain Chinese investments and projects can clearly hinder the growth of Chinese companies in Indonesia.
For companies seeking to benefit from the circumstances elaborated above by setting up a company in Indonesia, InCorp Indonesia (formerly Cekindo) provides services on product registration and company registration to those in need.