Dating back to the 16th century until today, Semarang has been an important hub for international trade and also the capital city of Central Java. Neighbouring Yogyakarta, Semarang has a lot of hidden charms that have welcomed many tourists, startups and small business.
Beautiful landscapes, extensive industrial parks, low costs, abundant resources, delectable cuisine, diverse ethnicities, and grand architectures are the reasons for prosperous tourism and the rise of startup scenes in Semarang.
As a result, the demand for coworking spaces in Semarang is high to cater to the increasing numbers of entrepreneurs, startups and small business owners. These businesses have also taken the advantages of the young and rich talent pool in Semarang, several business events and forum, and the advancement of technology especially the Internet.
With businesses evolving and becoming more modern, the pro of a co-working space is not just limited to its inexpensive costs anymore. This article elaborates the pros and cons of both coworking spaces and traditional offices in Semarang.

Pros and Cons of Coworking Space in Semarang
Here we break down the pros and cons of a co-working space in a more straightforward format:
The Pros
Providing an environment with a wide range of talents and professionals from different fields where businesses can network, make connections, and share ideas
Improving business performance through ideas and knowledge sharing
Providing employees with more flexibility to work remotely on their own terms
Having bigger access to talent and expertise across the world
Low costs and no maintenance required: coworking space is on a membership basis. No rental burdens of a physical office space as well.
Including complete amenities and facilities such as meeting rooms, high-speed internet, mail and call services, printers and faxes, reception services, etc.
The Cons
Sometimes it will be distracting if the noise gets too loud with many people occupying, entering and leaving the co-working space
Less privacy as you are basically sharing an open space with people that are strangers to you
It will become more expensive as your company grows and you need to hire more employees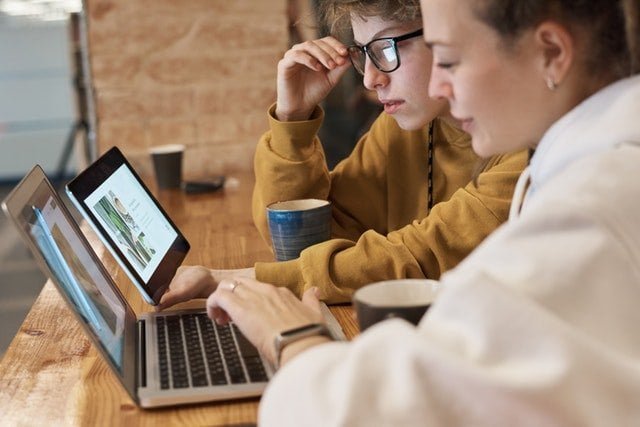 Pros and Cons of Traditional Office in Semarang
Just like a coworking space, a traditional office has it benefits and downsides as well.
The Pros
You can pretty much control what you do in your own work space without the leak of confidential information as there is more privacy
It is quieter and the noise is at its minimum as most employees have the same schedule for lunch, clock-in and clock-out
A brick-and-mortar office space provides more sense of belonging
Recognised as a more established brand
More cost-efficient when the company has to grow and recruit more people as compared to a coworking space
The Cons
High costs as you need to pay for everything from rental to office supplies, from cleaning to amenities
High maintenance as you need to make sure your office is organised, clean, and fully functional to increase productivity, as well as to provide a good working environment for employees
Extra costs of hires, such as receptionists to handle all your incoming and outgoing calls, mails and packages
A significant amount of deposit is required for renting a traditional office space
Annual rent increase is often inevitable
Benefits of Coworking Space in Semarang
Weighing the advantages and disadvantages, it is best to rent a coworking space, especially if you are a startup or a small business owner.
When it comes to renting a coworking space in Semarang, Cekindo coworking space offers many benefits, including:
Have a lot of networking opportunities in the community outside your home country or city. Cekindo Semarang hosts business events regularly. Forging relationships is particularly important in Indonesian business culture and you will be able to establish your company's reputation and grow your brand through networking.
Through networking with professionals and experts from different fields, you will be given opportunities to partner with various companies or individuals for diverse projects and startup events. These social activities and events can push your business further by associating you with more industry experts to gain more credits, discounts and exposure.
Get in touch with us now to know more about our coworking space in Semarang by filling in the form below. Or, visit our office directly to find out whether it is an ideal place for you and your business.