One of the many effects of the COVID-19 pandemic that may affect growth plans for business is the increased cautiousness and prudence in conducting activities. Even as we transition into a more normal era of the pandemic, business actors still are very careful in planning for the expansion of their business in the future.
Factors such as ensuring market absorption and controlling the projected increase in market burden and risk are to be considered when planning to expand. Prolonged inflation and production costs are also predicted to keep increasing.
Due to those circumstances, businesses will continuously be on the fence on matters such as expansion. It is advised for business actors to take defensive steps to ensure that the effects of inflation have little to no impact on the sustainability of their business.
Concern in Executing Growth Plans for Business
The concern for business expansion is enormous for the manufacturing sector, which may be forced to reduce the number of workers to anticipate the impact of the recent rise in fuel prices in Indonesia. The Executive Director of CORE Indonesia, Mohammad Faisal, reveals that reducing the number of workers is an option that companies may take to increase the efficiency of the production process.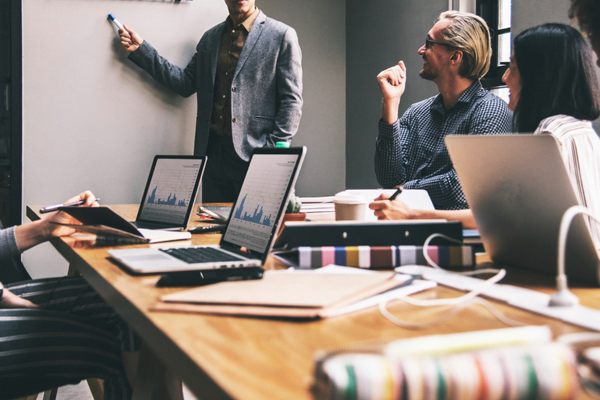 He reveals that the increased fuel prices will have a tangible impact on the purchasing power of the consumers, thereby affecting domestic demand. Another factor is the increased production costs due to the reliance on fuel for operations such as transportation and logistics.
The Indonesian government remains optimistic that the manufacturing sector's performance will continue to strengthen. Various efforts and strategies are still employed to ensure that the government can provide adequate support for the strengthening.
Gumiwang Kartasasmita, the Indonesian Minister of Industry, shares that the government continues to spur domestic consumption by ensuring the absorption of domestic industrial products. The strategy currently underway is the Peningkatan Penggunaan Produk Dalam Negeri which translates to the Increasing the Use of Domestic Products initiative.
Global Business Risks in 2022
Japan has recently seen economic stagnation that significantly stifled growth. Economists are now discussing if China could avoid such stagnation by employing the right policies.
Even with continuous ease in restrictions by the Chinese government, their gross domestic product has barely seen any growth. This does not mean that China will not be able to grow in future years, as economists see untapped potential for growth in the coming future. The country's income levels have room to grow. China must also shift from relying on investments to depending on consumption for the nation's economic growth.
The Importance of Managing Business Risks
Companies have been trying to manage business risk. Some do so by changing their production process. Some businesses choose to pivot towards automation, and some to find employees with the right combination of deep functional knowledge and technology know-how.
Businesses are also taking steps to streamline the workforce and establish a good mix of worker skills for the future. Some companies are choosing to manage risk by continuing their expansion in Indonesia. This is seen by Siloam, which has grown and positively impacted its parent company.
The projected revenue has increased compared to the realized income in the previous year. Siloam's expansion is mainly due to the significant healthcare needs in Indonesia. The company also plans to add digital-based services which connect patients to doctors. Aside from growing internally, Siloam cooperates with other platforms such as AIDO, Halodoc, and Alodokter.
Market Expansion Strategy
Different companies may have various attempts and strategies to manage risk and expand to other market segments; some basic rules would help arrange the best approach to help your organization overcome certain obstacles.
The following tip is to understand the trends of your market. Amongst others, it would be to put competitive advantage first, allowing a company to start winning but at a scalable formula. In doing this, a company should be agile and fast to outgrow competitors.
Focusing on your core operations is also a great tip, as you cannot win without concentrating on your growth within your industry. This does not mean that companies have to lose sight beyond the core. There is still a need to nurture growth in adjacent business areas. The last gold advice tip would be to conduct acquisitions programmatically. This would be significantly more efficient than relying on the company's organic growth.
Companies looking to formulate the best strategy may not have sufficient time to look into the administrative processes, such as securing business licenses or registering their company. InCorp Indonesia (formerly Cekindo) is a one-stop service for all your business needs.