When you think of the startup scene in Asia, Singapore will definitely come to mind, especially with its tech ecosystem that is on the rise. Singapore is one the most preferred countries in Southeast Asia for investors from all over the world to establish tech companies. The country is wealthy with a talent pool that is young and highly educated and qualified.
Now, the government has also put in measures in an effort to develop Singapore to become the world's first "Smart Nation". This initiative is carried out by the Infocomm Development Authority of Singapore (IDA). IDA aims to create an innovation-driven economy where tech startups can instill great innovation and dynamic into the already prosperous tech ecosystem.CEO of Hewlett Packard even named this flourishing technology hub as the miniature Silicon Valley in Southeast Asia.
It's not hard to see why Singapore has become an irresistible magnet to big tech corporations and tech startups from around the world. So are you ready to join other aspiring tech businesses in this lucrative Asian marketplace? In this article, we're going to provide you with a simple guide on how to start a tech business in Singapore.
Why Start a Tech Business in Singapore?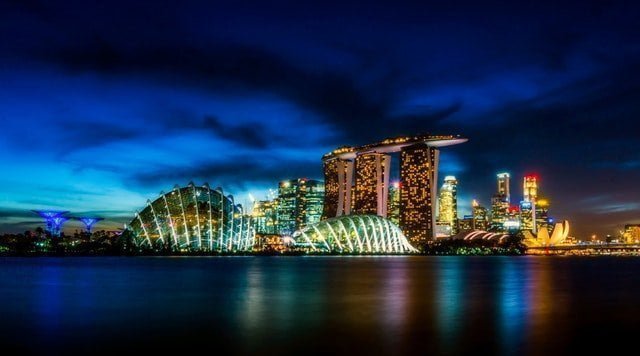 Here are some of the factors why so many tech businesses set their foot in Singapore and make the country a world-recognised tech hub.
Strategic Location and Transparency
Singapore's strategic location at the centre of Asia and its complete transport infrastructure make it connect to every part of the globe. Most cities in China, New York in the United States and Sydney in Australia are the most connected to Singapore.
The consistent regulations and transparency are part of the efforts of the Singaporean government, making the country trustworthy and attractive to international businesses.
Friendly Digital Trade
Singapore is one of the influential peddlers of the ASEAN-Australia Digital Trade Frameworks Initiative. The purpose of this initiative is to implement a legal framework for digital money, e-commerce, data management and IP protection.
The enforcement of the digital trade frameworks with rigorous IP protection will give multinational firms more confidence of their investments in Singapore.
Great Talent Pool and Human Capital
In order for a tech business to be successful, people are one of the most important factors. In Singapore, there are definitely no lack of highly-skilled talent pool and human capital. According to the Global Talent Competitiveness Index, Singapore ranks 2nd in the world for attracting talent.
Apart from the diverse skills the people have, English is well-spoken in Singapore and the country has the world's most prestigious universities.
Several Free Trade Agreements (FTAs)
Though just a small country, Singapore has signed a total of 22 bi-lateral and regional FTAs. The most recent ones include the Comprehensive and Progressive Trans-Pacific Partnership (CPTPP) and the European Union-Singapore Free Trade Agreement (EUSFTA). These newly signed deals aims to promote the digital trade and the platform economy.
Why Is a Holding Company the Best Option for Tech Business in Singapore?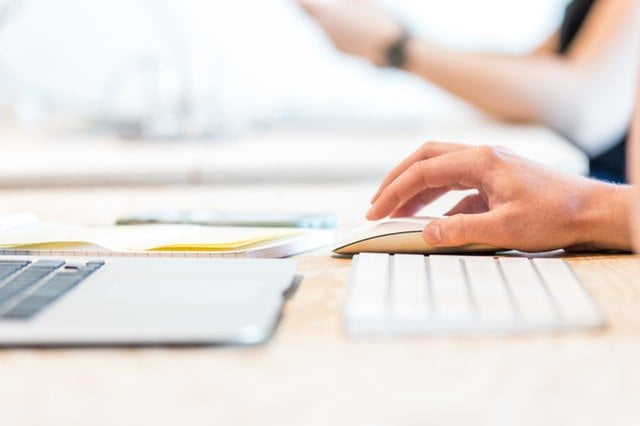 A holding company is often considered the best option for tech business in Singapore. Singapore is the hottest place where tech start-ups and companies are mushrooming. Furthermore, Singapore was ranked first in digital infrastructure in the Economist Intelligence Unit's latest Asian Digital Transformation Index.
Some of the most noteworthy advantages are listed below:
Easy to set up
Setting up a holding company, or any company in general, is quite easy and quick in Singapore, especially with assistance from a business incorporation specialist.
Singapore's image for attracting potential investors
Singapore is one of the strongest economies within SEA, with strong political governance and a highly qualified workforce, added with anti money laundering regulations that will encourage confidence from investors.
Avoiding double taxation
You would not have to worry about double taxation because Singapore has signed Double Taxation agreements with slightly over 100 countries, although the details may vary between one country and another. Despite this, you can have peace of mind about not having to deal with double taxation.
Attractive tax rates
The country is known for its attractive corporate tax rate at 17%. If the holding company has an additional commercial activity, the effective tax rate after exemptions can be lower than 17%. Tax exemptions can be obtained on foreign source income if the requirements are met. Another compelling reason to establish a holding company is that Singapore does not have capital gains tax and dividends tax.
Reducing risk
A holding company can be used to reduce the risk incurred by owners who own shares and control other tech companies through the holding company. The obligations of the owners of holding company are limited to the shares or assets that they have invested in the subsidiary.
How to Establish a Holding Company in Singapore
Below is the brief procedure on how you can establish a holding company in Singapore:
Provide several company names to check the availability
Provide identifications of the shareholders and directors for the holding company
Sign the Incorporation documents for the holding company either at the office or in front of a notary public
In Singapore, all tech companies are required to meet the following mandatory requirements:
At least 1 shareholder (100% foreign shareholding is permitted and the shareholder can be either an individual or a corporate entity)
At least 1 local resident director (this can be a Singapore citizen, Singapore permanent resident – nominee directors are permitted for this purpose)
At least 1 local resident company secretary
Minimum initial paid-up share capital of SGD 1.00
A local registered address
Get expert insights into the incorporation process for your tech business in Singapore
If you require further information on how to incorporate your tech business in Singapore, get in touch with us. Our team in Singapore is more than happy to provide you with expert insights on setting up a holding company.
Get started by filling in the form below.