In this article, Cekindo will tell you why you should invest in Balikpapan when it comes to doing business and investing in Indonesia and guide you on how to set up a business in Balikpapan.
Located on the south eastern coast of East Kalimantan in Indonesia, Balikpapan is a seaport city facing the Makassar Straits.
Being one of the Indonesia's most bustling cities with abundant natural resource, Balikpapan is well-known for its oil, coal and mining industries. The dynamic oil, coal, mining and other emerging industries are the reasons almost all domestic flights go to Balikpapan instead of its capital city Samarinda.
With a population of over 736,000 and the rapid development of infrastructure and digital scene, Balikpapan is an intriguing mix of business hub and stopover destination.
Why Invest in Balikpapan
There is a bright prospect for investment opportunities in Balikpapan. Big plans are going on such as infrastructure development, refinery expansion and digital-based business evolution.
Here are the reasons, in elaboration, that you should invest in Balikpapan:
Infrastructure Development
The construction of Balikpapan-Samarinda toll road is one of the biggest projects in Balikpapan. This project is currently underway and this is part of the Indonesian government's plan to create 1,000 kilometers of additional toll roads by the end of 2019. Currently, the toll road network in Indonesia spans 950 kilometers across the country.
With an estimated investment amount of US$985 million (IDR13.1 trillion), the Balikpapan-Samarinda toll road is designed as 99 kilometers long between Balikpapan and Samarinda. The construction of this toll road is funded by the Indonesian government as well as through loans from China.
Part of the project is also open for private sector investments. Once complete, this toll road is expected to decrease the travel time between Samarinda and Balikpapan from three hours to one hour.
Refinery Development Master Plan (RDMP)
In order to enhance the product and boost the competitive edge of competitiveness of refineries in Indonesia, RDMP is created to revamp the five existing refineries in Balikpapan (East Kalimantan), Cilacap (Central Java), Balongan (West Java), Dumai (Riau), and Plaju (South Sumatra).
The RDMP also aims to meet the fuel demand in cities in Indonesia including Balikpapan. Only by growing the refinery industry will be able to achieve the energy security goal in the country. By coinciding with the newly introduced Grass Root Refinery project, the completion of RDMP is expected to boost the fuel production by 150%.
Digital-based Business Expansion
Balikpapan is now considered one of the most active digital application user cities in Indonesia. As a result, this promotes the expansion of digital businesses in the city.
One of the largest digital applications in Indonesia, Go-Jek, plans to expand their services to Balikpapan including online transportation, food delivery, logistics and digital payment.
Therefore, it is not surprising to see that with the massive use of digital applications in Balikpapan, more and more businesses will leverage on this trend and emerge. The digital evolution in Balikpapan is particularly advantageous for micro, small and medium businesses.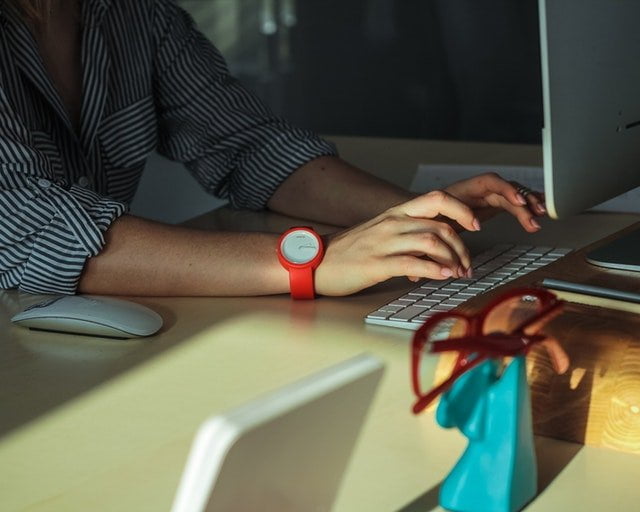 Types of Legal Entities in Balikpapan
In general, foreign investors should know the three types of legal entities in Balikpapan:
Foreign-Owned Company (PT PMA)
A foreign-owned company in Balikpapan can be owned by foreign investors. Only PT PMA allows 100% foreign ownership. The percentage of ownership, however, is based on the business sector that you're in. You can refer to the restrictions in the Negative Investment List (contact Cekindo for details).
A foreign investor must meet the below requirements in order to set up a PT PMA in Balikpapan:
IDR 10 billion as the minimum investment
IDR 10 billion as the minimum paid-up capital
Use Online Single Submission System (OSS) to apply for business permits and licenses
Local Company (PT)
A local company is the easiest entity to set up. A foreigner is not allowed to own a local company. However, you do not have to worry if you are interested in establishing a PT.
You can start doing business in Balikpapan through Special Purpose Vehicle arrangement that provides professional shareholders/commissioners/directors to have 100% of the company ownership.
Representative Office
A representative office is often used by overseas parent company to test the market and establish its presence in Indonesia. The main purpose of this entity is to do market research, but not to perform any profit-generating business activities.
Once your brand has established its presence in the country, you can opt to establish either a local company PT or a foreign company PT PMA.
Set up Your Business in Balikpapan, Indonesia with Cekindo
Having assisted numerous clients with business incorporation in Indonesia, our team of professional business consultants and legal specialists is now ready to assist you to enter the Indonesian market.
If you are unsure about the best legal entity for your business needs or should you require further guidance on business establishment process in Balikpapan or in other cities in Indonesia, get in touch with us. Fill in the form below and we will get back to you shortly.