We are proud to announce that Cekindo has prepared a brand new service called the Market Consulting Package with the following objectives to help investors:
Better examine the market potential of Indonesia.
Develop a more comprehensive understanding of the sociocultural conditions of Indonesia.
Assist investors in determining risks and challenges associated with their Indonesian expansion plan.
Propose and evaluate suitable investment options specific towards clients.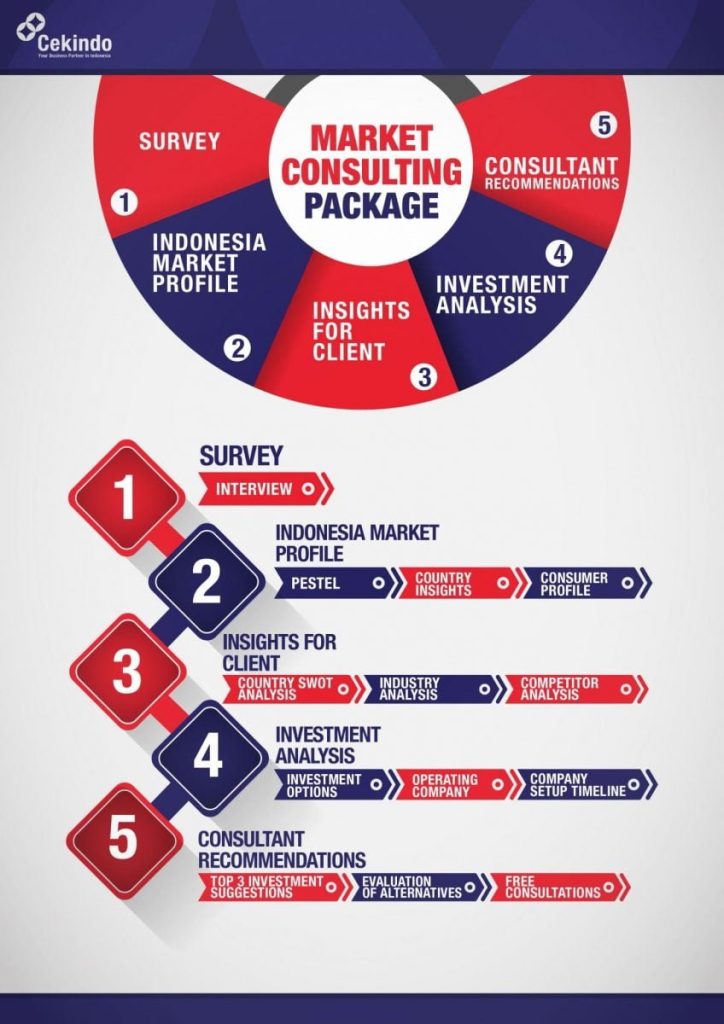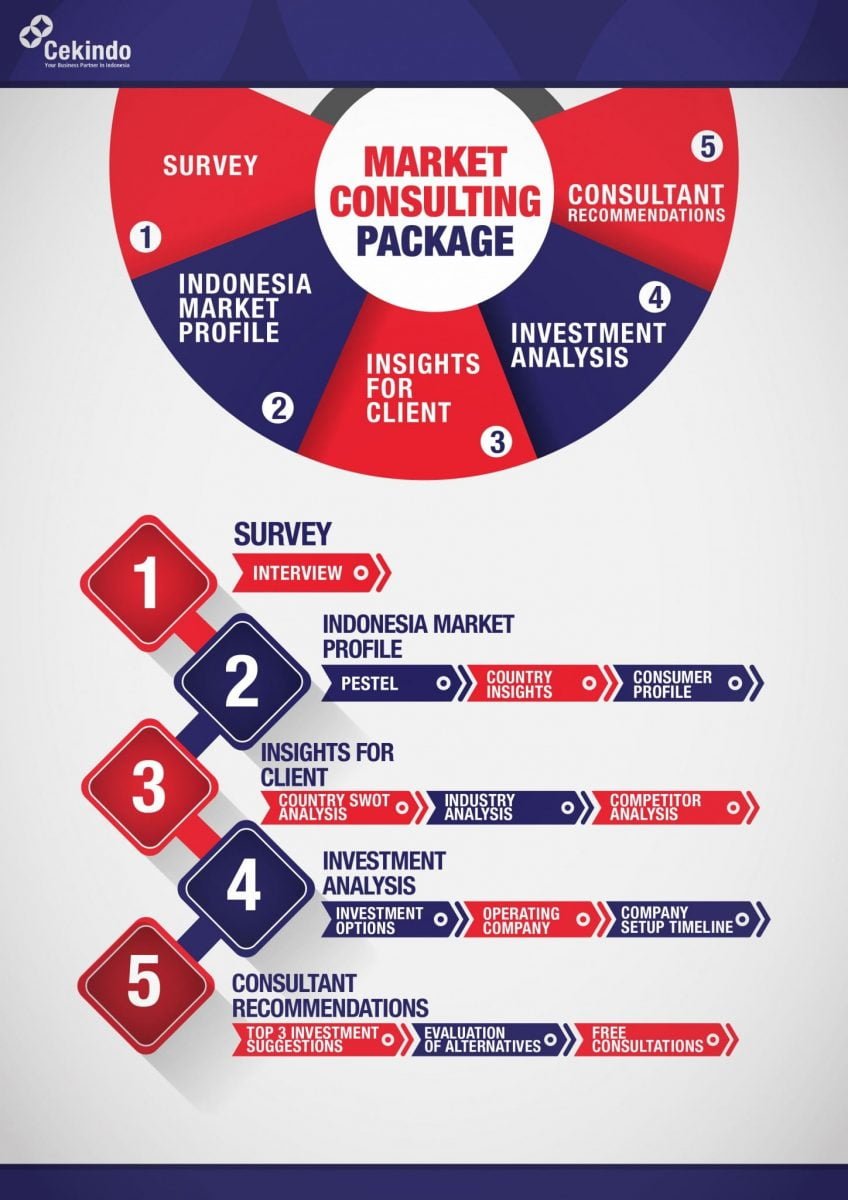 The package aims to provide investors with information on macro factors pertaining to Indonesia. Analyses are solely developed for market exploratory purposes and should not be used as the sole source of information for executive decisions.
Feel free to contact us if you are interested in learning more about the service and one of our consultants will get back to you as soon as possible.