There is a phenomenon in Indonesia these days that was not around a few years ago: the booming of startup businesses and more and more millennials starting to call themselves millennial entrepreneurs. This entrepreneurial trend is coming from the whole ecosystem, and it is set to stand out in Indonesian fast-growing economy.
With the onset of the information age, Indonesia is now being driven by a revolution of entrepreneurship and startup. As such, never before has it been so easy to work and live in this amazing country with people from around the world.
It is obvious that Indonesia is providing ample opportunity for millennials to achieve their dreams, and startups from a variety of industries in Indonesia are exploding. This article looks into some successful startups in Indonesia, and why nowadays millennials prefer to be entrepreneurs over 9-to-5 stable jobs.
Millennial Entrepreneurs: Successful Startups in Indonesia
As a start, let us take a look at some of the most successful startups in Indonesia that are most likely to have global impact and bring positive growth to the Indonesian economy.
Go-Jek
Go-Jek is an internet technology, transportation and logistics startup company based in Jakarta. Go-Jek has now become a decacorn, the first to achieve this status in Indonesia.
Tokopedia
Tokopedia is an Indonesian online marketplace and technology company with the unicorn status.
Traveloka
Traveloka is an Indonesian unicorn company as well. The company provides flight and hotel booking services online.
Bukalapak
With over US$1 billion of valuation, Bukalapak completes the list of the companies with unicorn status in Indonesia. It is one of the largest e-commerce and technology companies in Southeast Asia.
Reasons for the Rise of Entrepreneurship among Millennials in Indonesia
These days, millennials have made a reputation for themselves as highly ambitious people who ditch their 9-to-5 jobs for entrepreneurship. There is a combination of factors that is driving the shift, prompting young people to go out, start their own businesses and become millennial entrepreneurs.
It's Not Just About the Money
If you ask millennial what a perfect job is to them, they will tell you that a perfect job is one that gives the most freedom and flexibility. Millennials want to work how they want, what they want, and when they want.
As a result, many millennials are starting out as freelancers before they actually dive into the startup scene. 9 out of 10 millennials say that they prefer jobs with flexibility compared to regular 9-to-5 jobs.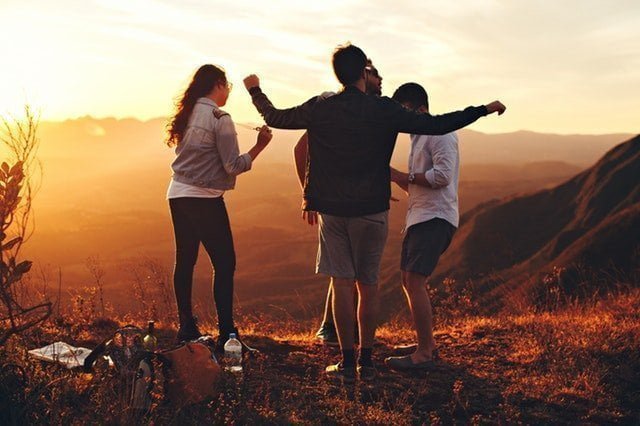 Thrill-seeker for Adventures and Innovations
Millennials don't like to stay in their comfort zone. They prefer new experience, creativity, and innovations that require them to think and come up with new solutions. The challenges for starting a new business excite them enough to forsake their 9-to-5 jobs.
The risk-taking nature of millennials is mostly due to the exposure to this ever-evolving world with substantial information, knowledge and talents.
Furthermore, they refuse to settle and do not have much financial burden, compared to the older generations. Therefore, once they have worked in the corporate environment for a few years and saved enough capital, they will just quit and never go back – an entrepreneurial journey then begins.
Digital Natives with a Focus on Technology
Millennials are the power users of the Internet. According to Inc.com, almost 91% of millennials use technology and the Internet to learn and broaden their knowledge base. Millennials also possess a knack to learn digital tools much quicker and make starting a business in Indonesia much easier.
And, when they see something that is currently lacking for the society, they will come up with digital solutions for problems.
Is This Your Time to Start Your Own Business?
As a millennial, do you feel like this is your time to follow other millennials and start your own business? Get in touch with us today to discuss business setup process in Indonesia by filling in the form below. Or visit our offices in Jakarta, Bali and Semarang. Be one of the successful millennial entrepreneurs.