The Immigration Directorate General of the Republic of Indonesia has issued a new regulation. Which the submission of the application forms for Stay Permit (ITAS), Visiting Visa (ITK), and its renewal for expatriates must be done online.
The new regulation is effective since February 1st, 2016. The applicant will then receive a confirmation email within 3-7 business days stating that he or she can continue the application process manually.
This online form for ITAS or temporary stay permit is only required in some immigration offices, including Soekarno Hatta, Central Jakarta, West Jakarta, South Jakarta, North Jakarta, East Jakarta, Tangerang, Bogor, Depok, Karawang, and Bekasi. Therefore, expats applying in other immigrations offices are not obliged to apply online.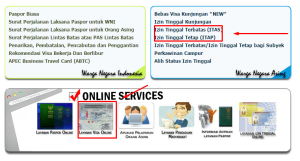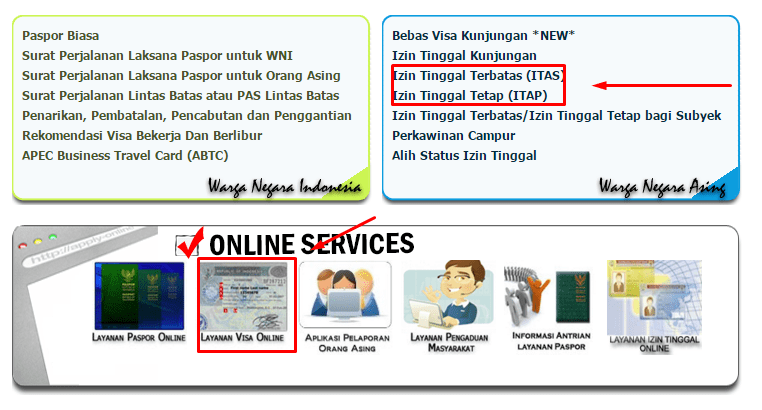 However, the ITK online form for Visiting Visa renewal (VK 211) or Visa on Arival (VOA) is available in all immigration offices throughout Indonesia. It takes you between one to three business days before you receive a notification email. In which you can continue the manual process of obtaining VOA or VK 221. We strongly recommend you to apply for ITK online although it is not mandatory if you only visit one province only.
Other requirements remain the same, such as the maximum period of submitting the app is no later than 7 days before visa stay permit expiration date and the maximum period of the application for limited stay permit is within 30 days from the arrival date. All the basic requirements can be obtained in , whereas the online application can be found in http://izintinggal.imigrasi.go.id/IT-online/index.xhtml . The website is generally easy to access and clear. You can choose the language between Indonesian and English and then click on the form you wish to have. One thing that should be highlighted is that the applicant should fill in the data based on his or her residential address.
The General Process
In general, an expat has to go through the following steps to get a stay permit or visit visa.
He or she must have RPTKA or Expatriate Placement Plan.
 Limited stay visa is also a requirement (a Telex Visa)
 The Limited Visa can be collected in the Indonesian Embassy in the expat's country of origin.
Number 1-4 should be prepared before the expat enters Indonesia.
Upon entering Indonesia, the expat should report the ITAS or ITK online, as explained in the previous paragraphs.
The expat will receive a confirmation email from the General Directorate of Immigration.
He or she will get KITAS or Limited Stay Permit and MERP or Multiple Exit and Re-Entry Permit
The KITAS, ITK, and MERP will help you to handle further immigration processes. This including to get STM or Police Report, SKTT or Residence Permit Report or SKSKPS, and L/K or Existence Report.
Validity Restriction of Work Permit for Certain Countries
If expats from China, Macau, Taiwan, India, and Hong Kong could only apply for six months of work permit previously. They now can extend the working permit for up to 12 months. This new regulation is only applied for candidates that meet standard criteria stated by the Ministry of Manpower, Indonesia.
If you have any question or need assistance to apply for certain documents mentioned in this article, you can contact Cekindo and our support team will be so happy to help you out.