Bali is now becoming the most prominent global startup hubs where it's originally the holiday retreat destination. Attracting lots of people from abroad, Bali has become a melting pot of both local and international ideas and business strategies. That said, this article summarises the main reasons many companies choose to build their business in the beautiful Bali region.
#1 Continuous GDP Growth
Indonesia has the biggest population in Southeast Asia and the fourth biggest in the world. With Bali not being an exception, demographics are favorable in the region for long-term economic growth as the population is very young and increasing rapidly. Quickly developing, Bali provides massive opportunities for anyone looking into setting up businesses.
#2 Work-life Balance
You cannot underestimate a balanced lifestyle since it can significantly impact your productivity and business respectively. Welcoming more than 3 million tourists every year, Bali offers an extensive list of activities that attract both tourists and investors. Diving, snorkeling, yoga lessons, trekking, temples, rice paddies, great restaurants are only but a few options on how one can enjoy time spent in Bali for twice cheaper (sometimes even thrice) than you would have to spend in other countries.
#3 Growing Tech Industry
While Bali may not be a dream destination for online technology workers and startups, this industry is growing rapidly there. In addition to that, the increasing number of students seeking degrees in technology is a promising base for hiring talented workforce for your business in the region. Consequently, Internet service providers have been improving their services in order to provide faster and stable Internet connection that is essential for companies based in Bali.
#4 Co-working Environment
Getting focus and a unique perspective is something that you definitely get in co-working places. Bali has attracted more and more people every year. It has developed an abundance of co-working spaces that offer significantly more than an open-office space.  Their participants can focus on their projects as every other need is taken cared of while educating themselves through weekly events and conferences.
#5 Low Costs
Low costs are one of the main attractors for people seeking an ideal place where they can start their business. Your company will definitely benefit from low operational expenses in Bali. You can do many things without being too financially constrained. In addition, the costs of living in Bali is being lower on all fronts. Generating a reasonable income on Western standards enables businessmen to live much better lifestyles.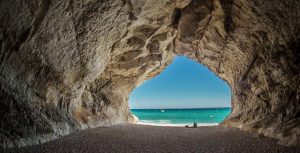 Cekindo Can Help You To Start Business in Bali
Bali has quite strict visa restrictions and entry barriers, especially for those who would love to start business in Bali. Having said that, dealing with the bureaucracy and setting up a company in Bali might seem tedious business for some. While this may discourage many others from entering the market, that would mean lesser competition for your business.
Indonesia's top global business partner Cekindo is here to help you in setting up a company in the country. We provide a full suite of market entry and corporate secretarial services that enable you to focus on your business. Contact our professional consultants now through email at sales@cekindo.com to discuss how we can work together inefficiently realizing a unified goal: the success of your business.