Did you ever think of running a business in Bali from a virtual office?
Running or starting a business in Bali is not always as easy as it seems. Many businesses struggle financially and fail within the first 5 years.
Hence, it is crucial for entrepreneurs, especially small business owners, to know where and how to spend your hard-earned money.
One of the essential ways to survive financially is to increase profits and cut down all unnecessary overhead costs as much as possible.
You should still maintain your business professionalism at the highest order, despite limiting the expense. It may sound difficult but it can actually be achieved through the use of a virtual office in Bali.
This revolutionary concept of virtual office makes a huge difference positively by getting rid of the staggering cost that a physical office brings. A virtual operation also gives you more flexibility and freedom to work anywhere and anytime.
In this article, you will find insightful information on how a virtual office in Bali can boost your startup and creativity.
What Is a Virtual Office?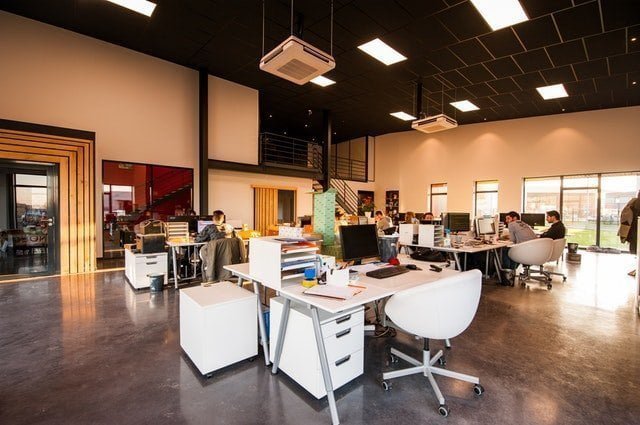 A virtual office is an office location with a dedicated phone number but without physical space. Most of the business activities of a virtual office are performed online.
By leveraging on technology, the virtual setting allows startups to operate anywhere in the world.
Most startups use virtual offices as a way of cost-cutting but at the same time to boost their corporate image without opting for the expensive office space.
It may not be ideal for startups to operate from home due to the negative effects that it will bring for the company image, as well as personal safety and privacy issues.
Does Every Business Need a Physical Office Space?
When you are starting a business in Bali, you may think that in order to be successful, you need to have a huge office space with a group of talented employees, interacting and discussing in the grand meeting room.
Well, this familiar scene has started to change, and most businesses can actually thrive without one. So here's the question: does your startup need a physical office space then?
It really depends greatly on the type of your business model and industry.
If your business is heavily client-based, which means you meet them in person almost every day, a physical office will be practical.
Otherwise, a virtual office has comprehensive facilities and services that are designed for these occasions. You can include these services in your monthly plan or pay by hourly rate.
How Are Virtual Office and Physical Office Different?
High monthly rental and long-term lease agreement are often the two major differences between a conventional office and a virtual office.
The commitment of an office lease agreement runs from three to five years. Depending on the location, the rate of conventional office can vary greatly.
As for virtual offices, they cost a fraction of an office space with minimum length of contract.
Depending on your requirements, you can also include a unique telephone number, call and mail handling, or meeting room facilities into your service package.
Can I Work in a "Real" Office Space with Virtual Office?
We all know that it can be unproductive sometimes working from home due to unfavorable environment and interruption. This can be detrimental for startups as there is so much to do on your own.
So a virtual office allows you to work outside your home when you need to be more productive.
Boost Your Startup by Cutting Costs
The successful outcome of your business depends hugely on your business's financial health. Startups are often advised not to spend too much money at the beginning in a short period of time.
o, a virtual office can actually limit your initial expense and help your business perform with a healthier pace.
Limitless Creativity
You and your employees can be as creative as possible with a virtual office.
Without the politics, strict office hours, interruptions and chaos of an office, you are now in a more tranquil environment that can help produce your creative juices.
Bali Virtual Office Solutions from Cekindo
Cekindo provides Bali virtual office solutions that fit your unique business needs, from solopreneurs to small business owners, large corporate to multinational companies.
Other than a premium business address in a strategic location, our virtual office in Bali is also equipped with high-speed internet, virtual assistance and meeting as well as conference rooms, among others.
Simply work where you want to be by reserving your virtual office in Bali with Cekindo now. Or, get in touch with us if you require further information on our virtual office packages.