Have you ever dreamed of relocating or migrating to Indonesia? Whatever the reason is, it is a big decision to make. Thus, you should never downplay the importance of applying for the right visa. There are many types of visas in Indonesia, and taking the wrong step can cause delays, heavy fine, penal sanctions, blacklisting and deportation.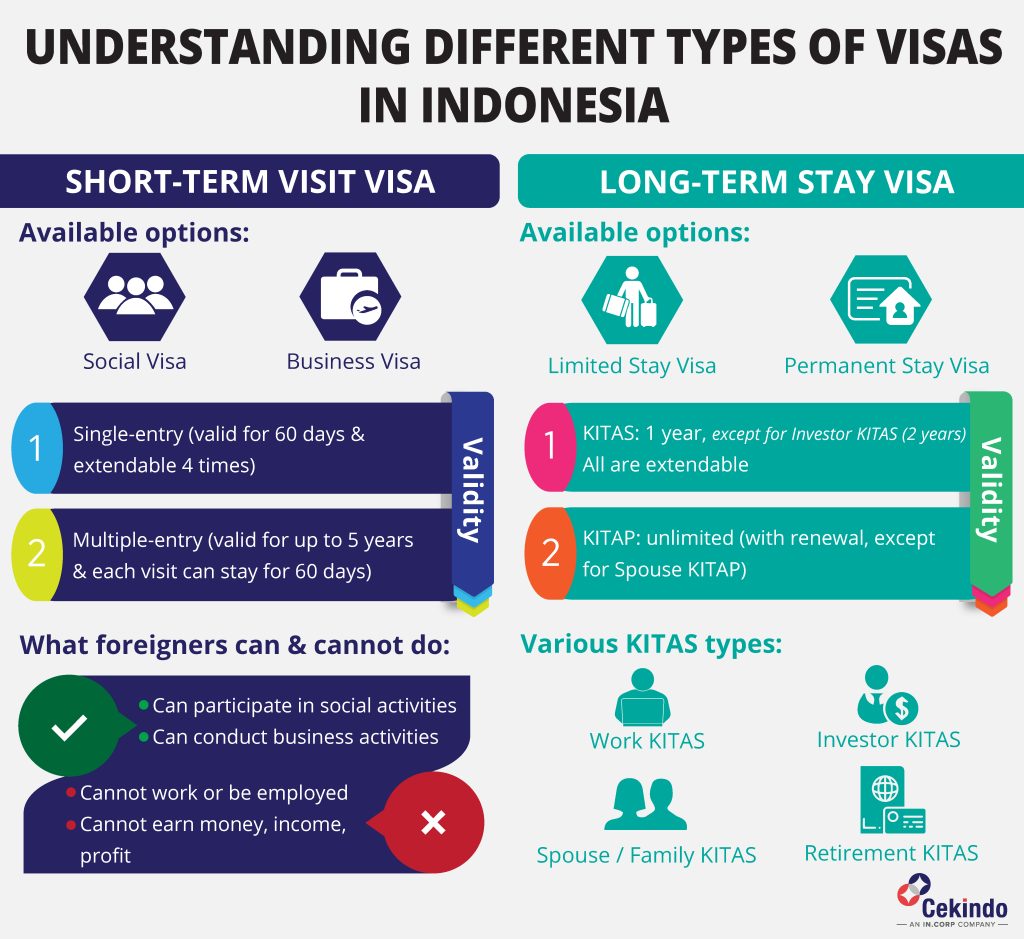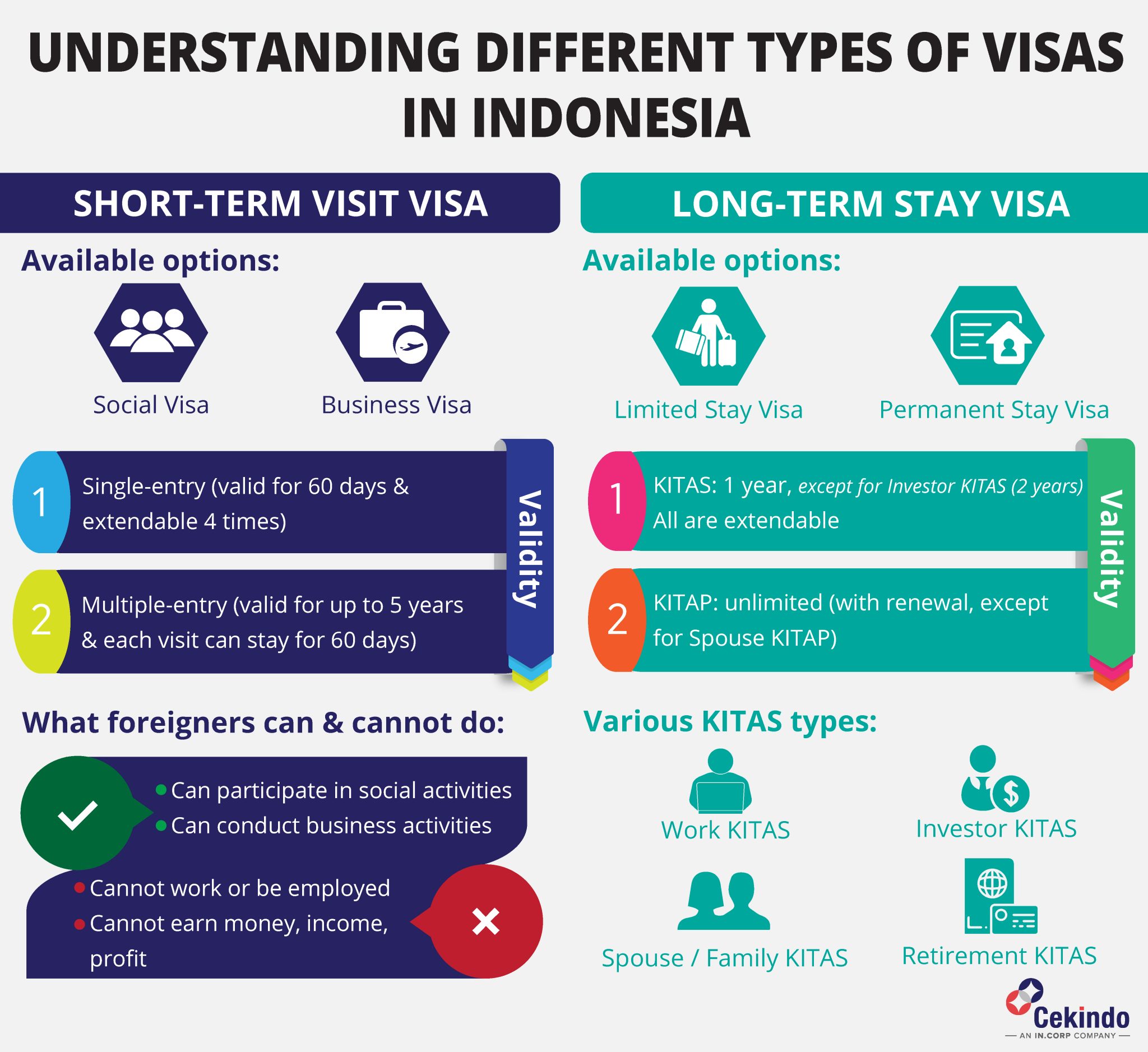 Visa Applications in Indonesia: Horror Stories
To a lot of foreigners entering, visiting or in Indonesia, having unpleasant experiences of being scammed by bogus agents or letting inexperienced visa consultants handle visa applications is not uncommon.
Do not panic. You do not have to experience those horror stories yourself if you take adequate precautions, such as conducting thorough research and engaging a reputable visa consultant, and read through this article.
Immigration officers confiscating passports
As a foreigner not in your own home country, it is important to keep your passport at all times, since this is the only document that shows your official legal identity. The immigration officers sometimes confiscate passports during inspection without any clear reasons and foreigners have to suffer. A local legal counsel, then, is the best person to handle this frustrating matter.
Flying overseas multiple time is unavoidable
Plenty of foreigners needed to fly overseas multiple times and worked on tourist/business visas. This is an unfortunate situation, all because their agents failed to extend their work permits on time or provide estimates on any progress throughout the process.
Getting stuck in Singapore
To collect visa stamps from the Indonesian embassy, Singapore has become a popular destination as its location is nearby Indonesia. But, you should know that the embassy is not always on time. Many foreigners do not know that visa agents offering 1-day service do exist. That's why they had to stay in Singapore for approximately one week to collect visas, while the others missed their flight back to Indonesia because of their visa issuance being delayed.
Visa renewal being rejected
It makes sense to think that visa renewal comes with easy and quick visa approval because of the previous visa history. But, if you trust the wrong agent, visa renewal rejection can happen. This has forced a number of foreigners to work remotely for quite some time because their work and stay permits have become invalid.
Be Careful of Fake Visa Agents
Visa scams by fake visa agents have happened too many times in Indonesia. While some bogus visa agents can be easily identified, others are smart enough to convince you that they are the real deal. The following are signs that will be displayed by fake visa agents:
Cannot provide specific visa application timeline
A professional visa agent should be able to inform the turnaround time of your entire visa application process. When they cannot, you should be suspicious right away that something is wrong.
They like to make excuses. They will blame the immigration officers because they cannot provide the turnaround time. They will also not be able to provide any concrete evidence to convince clients.
Cannot elaborate on how they can help with visa application
As a professional and experienced visa agent, they should have the ability to explain different visa types along with the latest visa regulations and application procedures. If they cannot, you should be vigilant.
Deliver unrealistic promises
A dishonest visa agent will try to lure as many foreigners as they can with unrealistic promises that are too good to be true. These promises include zero requirements for visa application and a guarantee of visa issuance for applicants from restricted countries.
There are many visa agents operating online nowadays and of course, not all of them are fake. But, you should question their credibility when they do not have physical offices. They will not want to have an office because when it is time do disappear without trace after receiving money from their victims, they can do so quickly and easily.
Disappearing at time of trouble
There is no guarantee that everything will go smoothly. There can be issues with your Indonesia visa application. But, a good agent will not give up easily. They are resourceful and will do their best to find a resolution to the issues.
Finally, the hidden fees. When an agent keeps asking for more money from time to time to pay for this and that without delivering any result at all, you should already know that this agent is a fake one.
KITAS Application amid COVID-19 Crisis in Indonesia
At the time of publication, it is even difficult for a reliable agent to provide a fixed timeline for KITAS and visas in Indonesia. The applications can only be granted for extremely specific cases. So, when an agent happens to tell you that you can apply for your KITAS now, you know that you should be careful.
Despite the unfortunate situation, now is a good time to prepare all the necessary documents with the help of a reputable agent. This way, you will not waste time once the applications open again. You will submit your documents quickly to stand a good chance of being among the first to be approved.
Consult about Visas in Indonesia with Cekindo
In recent years the government has implemented stringent immigration regulations to prevent illegal foreigners in Indonesia. It would be best for foreigners to consult with visa specialists regarding the most suitable visa type and current regulations and restrictions.
As a leading consulting company and visa agency in Indonesia, Cekindo's team of visa consultants has in-depth knowledge and extensive experience in providing visa consultation services in the last 10 years.
Have peace of mind as specific timeline is provided along with updates on your application status. You will be guided every step of the way during your visa application.
Fill in the form below.