Indonesia, with a population of more than 260 million inhabitants, and the rising consumer spending power and awareness of health and beauty care, offers a promising market for cosmetics companies.
Cosmetics and Beauty Industry in Indonesia: The Highlights
The cosmetics and personal care markets are expected to grow annually by 7.2% (CAGR 2018-2021), amounting to IDR 77.3 trillion (USD 5,502 million).
In 2018, the market's largest segment—"Skin Care"—has a market volume of IDR 28.4 trillion (USD 2,022 million).
In 2017, the sales of cosmetic and toiletries in Indonesia was IDR 19 trillion (USD 1.4 billion).
Per person revenues of IDR 289,108 (USD 20.57) are generated in 2018, in relation to total population figures.
A number of global cosmetics manufacturers have successfully entered the Indonesia market.
Indonesia has more than 33,000 cosmetics products registered under Indonesia's National Agency of Drug and Food Control (BPOMRI).
By 2021, 7% total revenue of the cosmetics sector will come from online sales.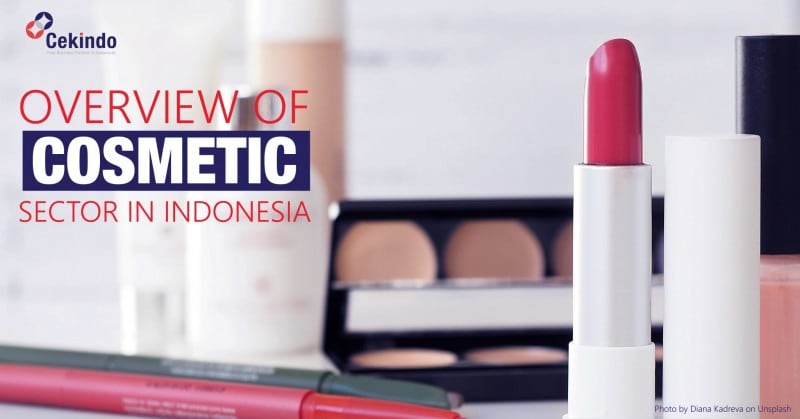 Rising Demand for Beauty and Personal Care Products
Indonesia's cosmetics sector performed favourably in the entire 2017, brought by the country's increasing middle class and affluent consumers, especially females.
According to Nielsen and Euromonitor, the value of Indonesia's cosmetics industry was around IDR 36 trillion (USD 2.7 billion) in 2016, up around 12% of the value in 2015. Products that contribute the most to this growth are hair care products (37%), skin care products (32%), and make-up (10%).
Foreign investors make many mistakes when registering their cosmetics for distribution in Indonesia. We summarised the most frequent ones.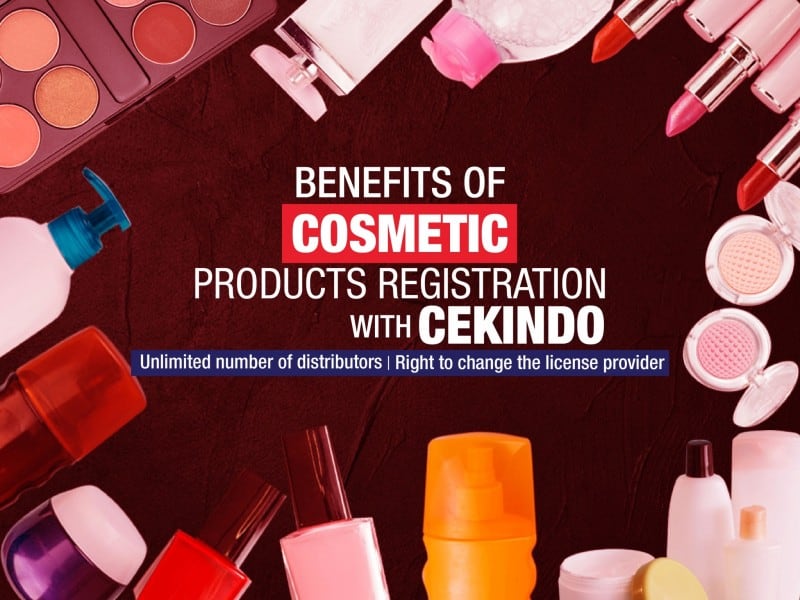 Indonesia's cosmetic industry remains strong and attractive for both domestic and foreign investors. Indonesian cosmetics sector is developing at a solid pace, which can be seen from the remarkable sales growth of 11.99% in 2017, contributing to IDR 19 trillion (USD 1.4 billion).
This figure is higher than the average annual growth rate of cosmetics sector in the previous six years of 10%. Besides, cosmetic product exports also showed strong growth by an average of 3.56% in 2013-2017.
As mentioned earlier, as of September 2017, BPOMRI reported that a total of 33,823 cosmetic products are registered and sold legally in the country—an increase of 11.57% compared to the same period in 2016.
The market size of Indonesia's cosmetics industry in 2017 has increased from 2016's IDR 36 trillion (USD 2.6 billion) to IDR 46.4 trillion (USD 3.3 billion).
International Players See Potentials in Cosmetics Sector
In 2012, L'Oreal opened its largest factory in the world in Jababeka, West Java as the biggest factory of a global cosmetic company in Java, the most populous island in the world.
Other international competitors such as Unilever (the current country's market leader), also invested in new productions to meet the increasing demand from new middle-class consumers.
Besides, robust growth of Indonesia's cosmetics market is reflected by the sales and corporate performance of Unilever Indonesia.
On the Indonesia Stock Exchange, Unilever is ranked within the top ten of companies that control the largest market capitalisation in Indonesia. Unilever Indonesia's shares have risen 5.38% to IDR 50,800 (USD 3.61) per piece in 2018.
Halal Cosmetics Are On the Rise
A growing trend in the use of halal cosmetics is observed in Indonesia in the past few years. It is because a significant number of working Muslim women has now generated more income and thereby are more halal conscious in their purchases.
These middle-class Indonesian women feel that wearing halal cosmetics is part of their religious duties. A study has shown that 58% of women in Indonesia now will choose halal cosmetics over the others. As a result, they are more concern on halal status of their cosmetics over price, design, packaging or other attributes.
Effective from 2019, the new halal regulations will be first implemented on foods and beverages, drugs, traditional drugs and cosmetics.
Continue Reading
Fill in the form below and get a free quotation regarding the cosmetics products in Indonesia.