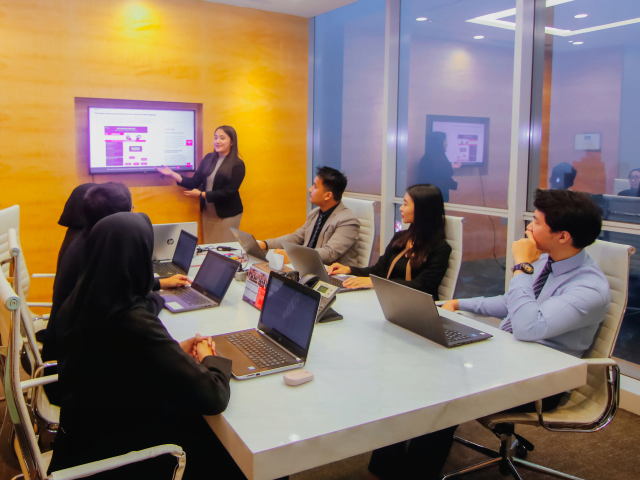 Business Visa Indonesia: When Will You Need One?
Foreign citizens who hold a single-entry or multiple-entry business visa in Indonesia are permitted to participate in business talks, purchase goods, or even negotiate potential business deals within the country. However, you have to keep in mind that these types of Indonesian visas prohibit you from generating any income. To do so, you will need an Indonesian work permit.
Single and Multiple-Entry Business Visa in Indonesia
Generally, a business visa in Indonesia grants you up to 60 days of stay, and is extendable for up to another six months.
A single-entry business visa holder in Indonesia, however, needs to extend their visa immediately once it is expired. Since the start of the Covid-19 pandemic, they do not need to leave the country and are able to extend their visa through an onshore application.
A multiple-entry business visa holder, on the other hand, has its own advantage, as this type of visa does not limit the number of stays in the country per year.
Indonesian Business Visa: Who Can Get One?
In Indonesia, a business visa is one of the most flexible staying permits, as most foreign citizens meet the requirements. However, it is still important to note that there is still a list of restricted countries in which its citizen's Indonesia's business visa application might be rejected. These counties include Afghanistan, Cameroon, Guinea, Israel, Iraq, Liberia, Nigeria, North Korea, and Somalia.
Notice | Due to the Indonesian regulations, we are not able to provide visa services to the following nationals: Afghani, Guinean, Israeli, North Korean, Cameroonian, Liberian, Nigerien, Nigerian, Somalian
Indonesian Business Visa: What Are The Requirements?
To evade any hurdles during the application process for the Indonesian business visa, applicants are recommended to prepare several documents in advance. These documents include a passport with a minimum validity of 18 months as well as bank account statement for the last 3 months with a balance of at least USD 10,000.
You will also need to ensure that all information provided in the application form correlates with the compulsory documents attached. For more details regarding Indonesian business visa requirements, contact our English-speaking visa consultants in Jakarta, Semarang, and Bali.
Understanding The Different Types of Visas in Indonesia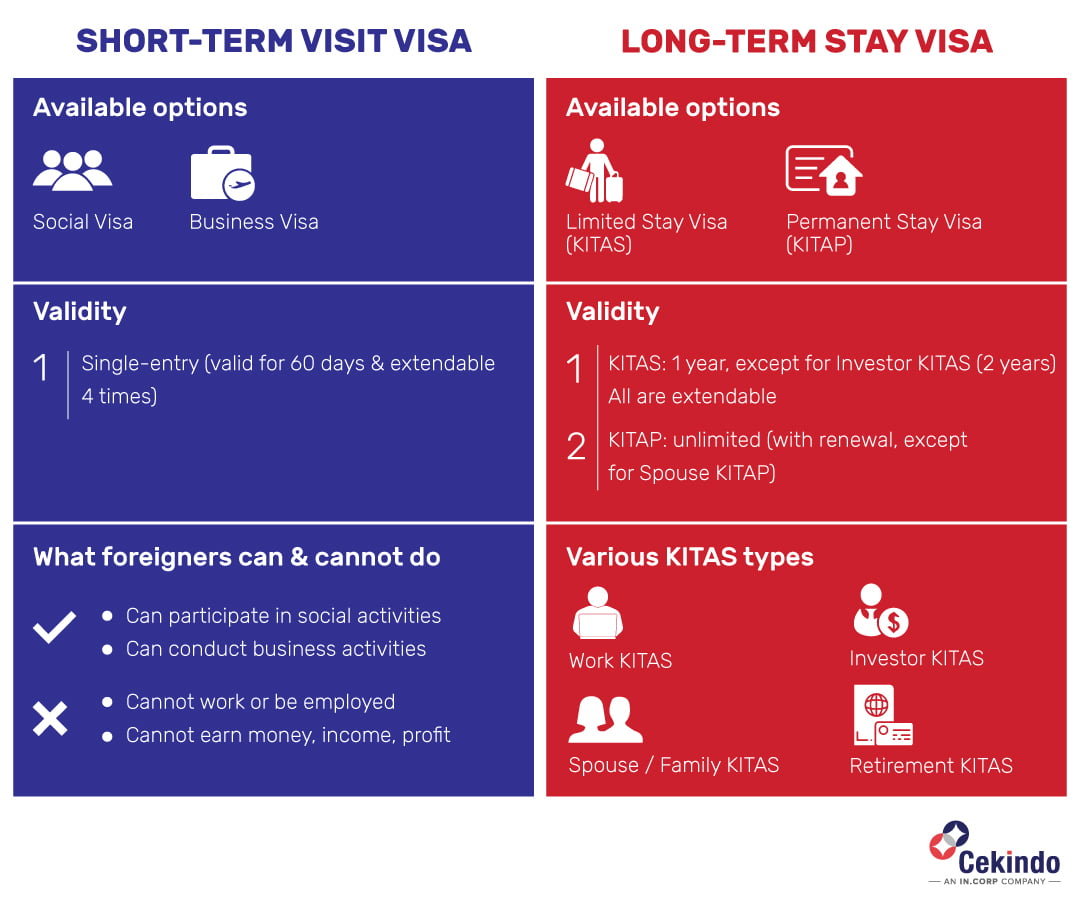 Availability of Offshore Visa and Onshore Visa in Indonesia
Why Choose Cekindo for Indonesia Business Visa Consultation
1
A SEAMLESS VISA APPLICATION
We ensure the completeness of your documents so that your Indonesia business visa application runs smoothly.
2
100% COMPLIANT
We ensure that your purpose of securing an Indonesia business visa is aligned with the requirements set by the government.
3
ONE-STOP SERVICE
Cekindo, as a legally registered entity in Indonesia, can act as your sponsor and provide you with a sponsorship letter for your Indonesia business visa.