On the contrary to other fields such as food supplements, cosmetic products are required to obtain a certification for each variety of a product separately. Prior to import and distribution of cosmetics products in Indonesia, companies must register their products at the National Agency of Food and Drug Control, known as Badan Pengawas Obat dan Makanan (BPOM).Notably, only businesses established in Indonesia and with a valid import license can apply for the registration. Here is where Cekindo can assist, to do cosmetic registration in Indonesia effectively.
Cosmetic Registration in Indonesia with Cekindo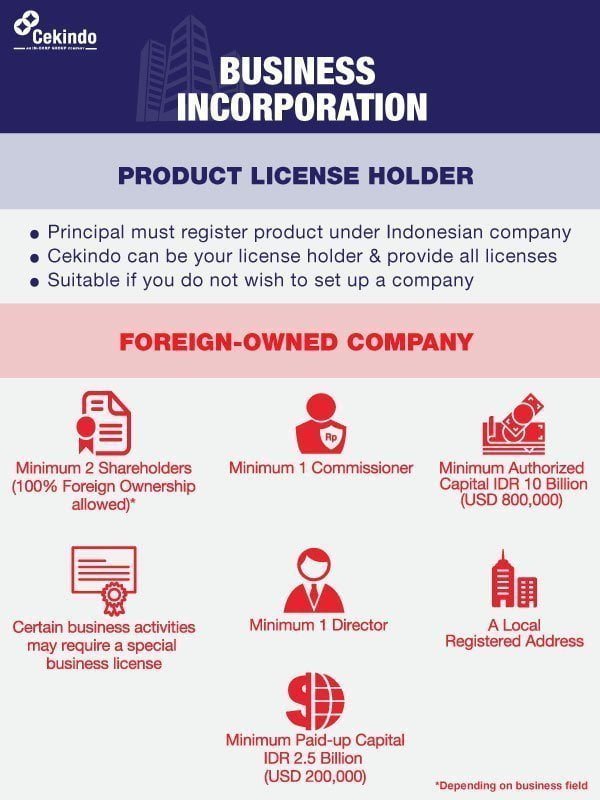 Start a Company
As only Indonesian legal entities are entitled to import and register overseas cosmetic products in the archipelago, the first step in the product registration is company incorporation.
Consult a professional, contact Cekindo and we will check whether your market strategy complies with the Indonesian law and the Negative Investment List for foreign-owned companies, or a special purpose vehicle would fit your strategy better.
A special purpose vehicle is a local company registered by Cekindo. With Cekindo being a legal owner there are no further restrictions on maximum foreign ownership.
But, if you are an investor who do not intend to establish a new company from scratch, you can purchase a ready-made shelf company with a clear and a good business history instead.
Product License Holder Service
Entrepreneurs who are not willing to incorporate a company in Indonesia can register cosmetic products via Cekindo. We will act as an Indonesian agent, provide you with all licenses while not intervening in your business.
Notably, according to the Indonesian law, one company can register its products under one distributor only, and thus provide him/her with a right of exclusivity.
A product license holder service provider is a third partner without exclusivity, you are free to cooperate with several distributors based on a special purpose agreement.
Register a Cosmetic Product in Indonesia: Procedures & Requirements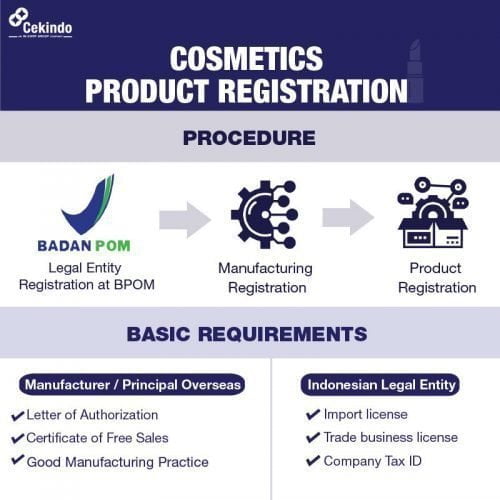 Limited liability companies that have already pursued an import licence are entitled to access BPOM's online registration system. Cekindo will submit all the required documents on your behalf, proceed to the payment and notify you once the certification is complete.
Once the BPOM notification is issued, you should import all registered products within the following 6 months to keep the cosmetic product certification valid.
Extension of the Cosmetic Product Registration
Both cosmetics registration in Indonesia and the extension of the licence are lengthy processes that should be pursued well in advance. Contact Cekindo to extend your license before its three years validity expires in order to avoid reregistration.
Are Your Products Halal? Do Not Forget about Halal Certification
Effective from October 2019, all international halal cosmetic products that have not been certified in Indonesia will become non-halal. Being a country with the biggest Muslim majority in the world, missing the deadline will inevitably cause a drop in sales.
Cekindo will certify your halal products right after your cosmetic product registration is completed.
---
Fill in the form below and get the updated information on cosmetic product registration in Indonesia.
Our legal teams are available offline as well. Visit us in our offices located in Jakarta, Semarang, Bali, and we will be happy to answer your questions.