What is a Halal Certificate and Why Do You Need It?
In short, halal means 'permissible'. All products and services that do not contain prohibited materials, ingredients, or unlawful methods are considered halal based on Islamic sharia law. Halal certificates in Indonesia act as a declaration to prove that the products follow Sharia law. It then serves as the justification for Muslims if certain products or services are permissible to consume or use.
Product That Must Be Halal Certified
According to the latest provision regarding Halal Product Assurance, halal certification for many consumer products that was previously voluntary now has been mandatory. Food and beverage products are the first to be Halal certified before 17 October 2024.
The law also outlines that certain chemicals, biological products, cosmetics, drugs, and utilized goods that contain traces of animal elements must be halal certified. Packaging services, animal slaughterhouses, storage services, and distribution services must also go through halal certification in Indonesia.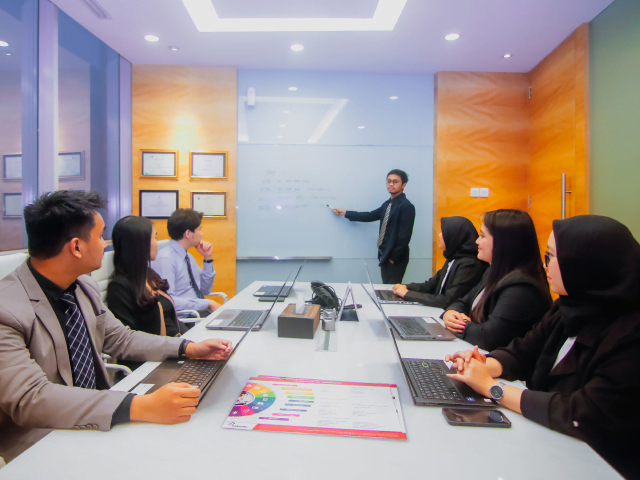 The Halal Certification Process in Indonesia
Indonesia's halal certification process is under the National Body of Halal Assurance (BPJPH) domain, while the Indonesian Ulema Council (MUI) sets up the halal compliance standard and issues the Halal fatwa. During the certification process, the BPJPH will appoint Halal Inspection Institution (LPH) officials to conduct an audit to determine whether the products qualify as halal.
Important Note on Halal Certification in Indonesia
Indonesia Halal Certification: The Workflow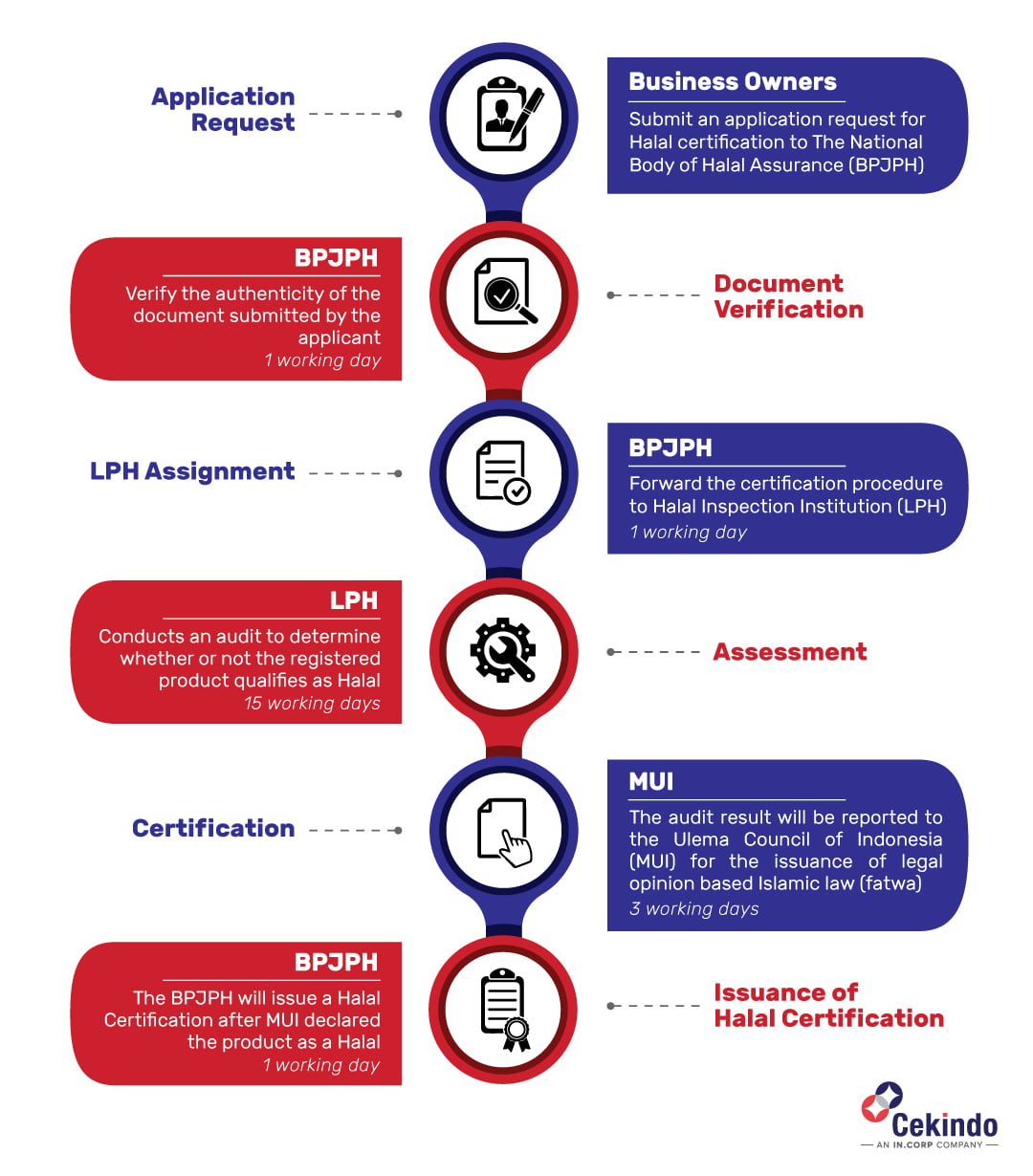 Why Choose Cekindo for Halal Certification in Indonesia?
1
WE ARE EXPERTS AT WHAT WE DO
To obtain a halal certificate in Indonesia, you have to provide a written application and supporting documents. Our experienced consultants can assist you in this process to prevent a rejected application.
2
WE ALWAYS HAVE SOLUTIONS
At Cekindo, we understand that every business has its own goals and needs. Our consultants are reliable and always listen to our clients to provide business solutions tailored to your needs.
3
ONE-STOP SERVICES
As a one-stop business solution in Indonesia, our team of English-speaking consultants can also guide you in obtaining a halal certificate, registering a product, and the necessary licenses
4
TIME AND COST SAVING
By handing over the halal certification process to us, you can save time and effort from excessive bureaucratic processes to focus on core business activities.