How to Obtain an Indonesian Import License
If you have decided to import a product into Indonesia, first and foremost you'd need to set up a company. Whether this is a foreign-owned company (PT PMA) or a local company (local PT), all importers are required to have an Indonesian-based company.
Upon registration, your business will have to apply for a business identification number (Nomor Iduk Berusaha, or NIB) through the Online Single Submission System (OSS).
The NIB doesn't expire and replaces the Company Registration Certificate, Importer Identification Number, and Customs Registration NIK (Nomor Induk Kepabeanan) needed before implementing OSS.
What else is needed to import a product into Indonesia?
Getting an import license is the first step in your goal of distributing your product to Indonesia.
Before importing goods it is important to check two things:
The imported product should be related to the sector business in the NIB
The Indonesian Harmonization System (HS) Code, which is used to classify every category of products imported
These are important because Indonesian import licenses are limited to a particular industry classified in the NIB and do not permit the importation of goods unrelated to a business sector.
When importing products into Indonesia, additional licenses are required to ensure Indonesian product standards are met.
Import License Services in Indonesia:
Licenses are Needed for Each Sector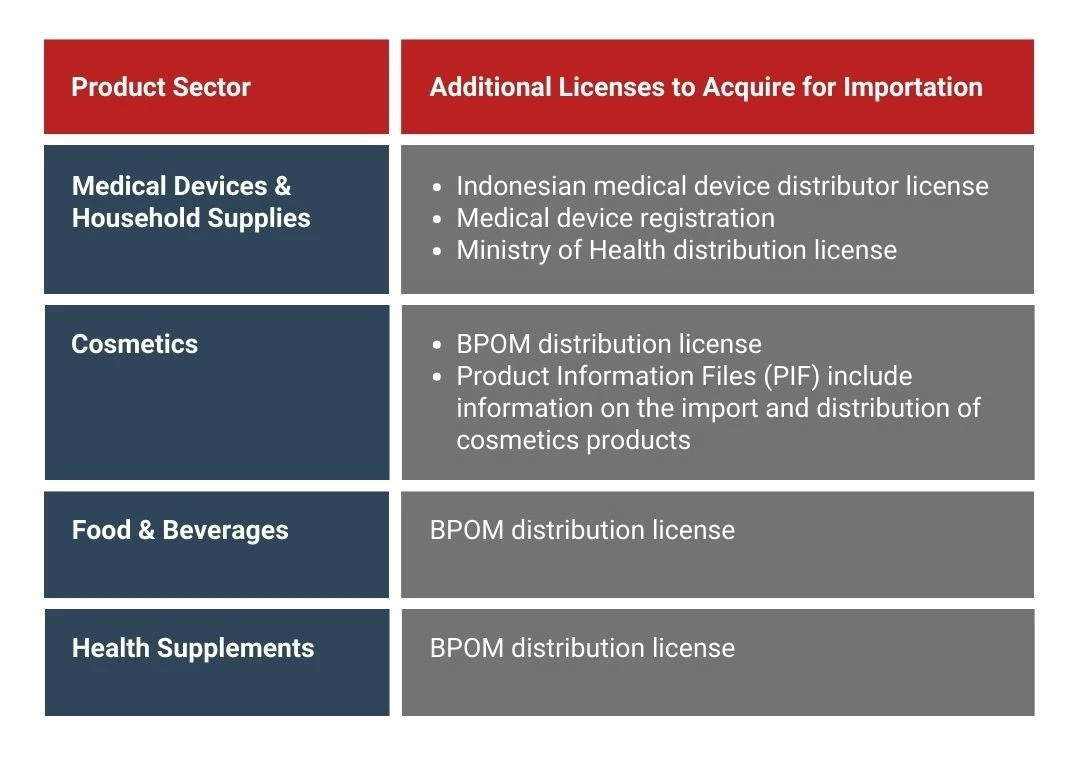 Why Choose Cekindo for an Import License in Indonesia?
1
Seamless registration
We always ensure that we are up to date with Indonesian regulations to avoid any obstacles in receiving your import license.
2
We have the solutions
We have a solution for any worries you may have over the import process. Let our team know what you need.
3
Essential services all in one
To supplement your new import license, we can assist with product certification or registration to get your operations ready.
4
Time-efficient
Produce us with all the required documents and you can leave all processes to us while you focus on your other business operations.