Pre-Arrival Visa for Indonesians: When Will You Need One?
In general, Indonesia has secured visa-free agreements for 71 countries, with a length-of-stay varying from 7 to 120 days. However, 135 other countries still require Indonesian passport holders to obtain a permit before arriving in their country. This is where pre-arrival registration comes into play.
Pre-arrival registration is conducted through the country's respective embassy in Indonesia. The visa will later function as a residence permit abroad, which is valid for a certain period, depending on the purpose of the visit and the policies of the issuing country.
What Are The Requirements for Pre-Arrival Visa Registration?
To ensure that the pre-arrival visa registration process runs smoothly, you must prepare several documents such as a passport with a minimum validity period of six months and two blank pages for the visa stamp, a recent photo, a statement sheet, an itinerary, and other documents depending on the purpose of your visit.
Keep in mind that the conditions for applying for a visa may vary depending on the country issuing your pre-arrival visa. Travel regulations are also changing quickly due to the current pandemic. It is crucial to adhere to the latest visa regulations.
Notice | Due to the Indonesian regulations, we are not able to provide visa services to the following nationals: Afghani, Guinean, Israeli, North Korean, Cameroonian, Liberian, Nigerien, Nigerian, Somalian
Obtain Your Pre-Arrival Visa With Cekindo
The process of obtaining a pre-arrival visa is generally quite time-consuming; therefore, it is common for applicants to start the application process way before the date of departure and to use a visa agent.
At Cekindo, we understand that traveling and the visa process can be daunting. As trusted visa advisors, we are here to provide one-to-one guidance on your application process to ensure you adhere to the latest visa regulations.
Understanding The Different Types of Pre-Arrival Visas for Indonesians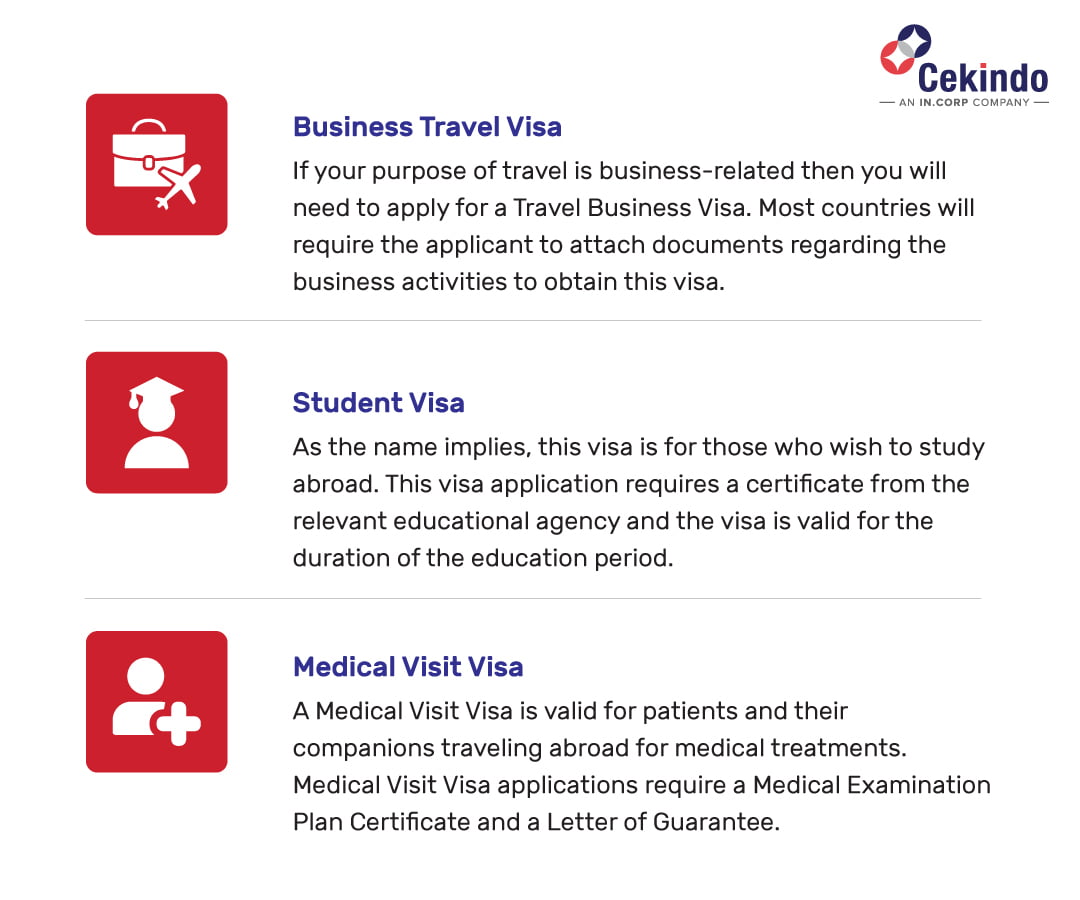 Why Choose Cekindo for Pre-Arrival Visa Registration
1
100% COMPLIANT
Through over a decade of experience, our visa agents handle your visa application as seamless as it can be.
2
EXPERIENCED VISA AGENT's
Cekindo's visa specialists will ensure your application forms and required documents are complete and in line with the respective country's policy.
3
CLIENT ORIENTED SERVICES
At Cekindo, client satisfaction is the top priority. We provide professional consultation for countries from all over the world.
4
TIME AND COST SAVING
We can make the complex process of pre-arrival visa registration a lot easier for you. You just need to relax and pack your bags.