Transfer pricing is closely related to inter-company transactions that know no borders. In recent years, inter-company transactions have increased rapidly and now becoming more complex than ever.
Transfer Pricing in Indonesia in A Nutshell
What is Transfer Pricing?
Transfer pricing in Indonesia is a method that sets the price for transaction and transfer between related parties, which can be between a company and a company or a company and an individual. The arm's length principle must be implemented as the standard of transfer pricing method.
The Documentation
In accordance with PMK-2132016 issued by the Minister of Finance of Indonesia, every affiliated transaction, both local and international, is required to provide documentation known as TP Doc.
It is mandatory for taxpayers to maintain 3-tier documentation, namely Master File, Local File (both must be made available within 4 months after fiscal year end) and Country-by-Country Report (CbCR). All of them have to be submitted in Bahasa Indonesia.
In general, transactions that satisfy any of the following criteria are required to prepare the TP Doc:
Gross Revenue in preceding year exceeding IDR 50 billion
Services, Royalties Interest or other transactions in preceding year exceeding IDR 5 billion
Tangible goods transactions in preceding year exceeding IDR 20 billion
Related party transactions with affiliated entity located in a jurisdiction with tax rate lower than Indonesia
Failure to be in compliance with transfer pricing policies and procedures in Indonesia as well as providing the required documentation may result in costly transfer pricing audits, let alone significant amount of additional tax liabilities and penalties.
---
Transfer Pricing with Cekindo
Cekindo's transfer pricing services in Indonesia are designed to comply with Indonesian statutory requirements and international practice while at the same time being tailored to your business needs.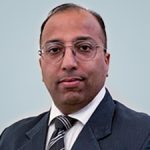 Nipun Arora
Director, Transfer Pricing Practice
Nipun is a Chartered Accountant from India and leads the Transfer Pricing practice at In.Corp Global Pte Ltd in Singapore. He has worked with Big Four accounting firms throughout his career and has accumulated more than 13 years of experience in Transfer Pricing (TP) providing advisory services to medium and large sized multinational corporations in the Automotive, FMCG, Retail, Telecom and Luxury goods sector. Nipun has been involved in several litigation matters involving complex TP issues and has assisted Senior Counsels in India upto the High Court stage. He has also been involved in assisting clients in preparing year end Transfer Pricing documentations ensuring that the Transfer Pricing policies are in agreement with the arm's length principles and the BEPS Action Plans. He has also worked on several large TP Due Diligence mandates.
---
Fill in the form below to learn more about Cekindo's transfer pricing services.
Our consultants are also available offline. Visit us in one of our offices in Jakarta, Bali and Semarang and we will be happy to answer your questions.