Indonesia has been the favourite getaway spot for many Australians and Bali is considered as one of the best explored gems in Indonesia. The government of Indonesia targets to attract more than 1.5 million Australian tourists in 2019, out of the total 20 million visitors from all over the world. Even with several natural disasters taking place in 2018, there were about 1.3 million tourists coming from Australia. In order to reach the goal of 1.5 million Australian visitors, the Tourism Ministry of Indonesia held several promotions and expos throughout the major cities in Australia in February 2019. Visiting Bali, however, may require a visa for Australians, depending on the length of your visit.
To make entering Bali a breeze for Australian visitors, Cekindo provides a guide on the available Bali visa options for Australians. Read on to know which visa option suits you best.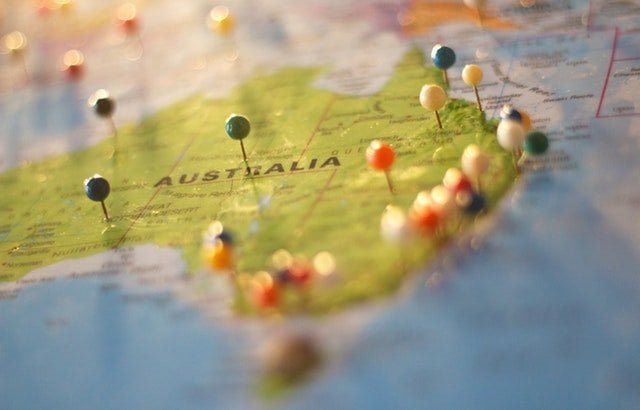 Bali Visa Regulations for Australians
Fortunately, visa and immigration regulations in Bali have been simplified by the Indonesian government over the years. To enter Bali, an Australian passport holder must comply with the following rules.
Validity of Passport
Six months is the minimum duration of validity you must have on your passport, starting from the day you arrive in Bali. This rule is definitely non-negotiable. Hence, always ensure that your Australian passport is valid before traveling to Bali.
Space on Your Passport
The second general rule is to have enough blank pages on your passport for the visa stamp when you enter Bali.
The Purpose of Travel to Bali
Oftentimes, most Australian citizens come to Bali for the purpose of vacation or holidays. Therefore, it is assumed by the Indonesian government that you will not engage in any kind of business activities that earn you money. The same rule applies to all the other cities and islands across Indonesia as well.
Visa for Short Stay in Bali
A short stay often means you stay fewer than 30 days in Bali or the entire Indonesian territory. As for short stay, Australian passport holders do not need to apply for any visa. However, you will need to get a stamp for visa exemption at the immigration counter upon your arrival in Bali.
This visa exemption is not extendable. You must leave Indonesia in 30 days. Otherwise, you will need to face consequences such as fines, blacklisting or deportation from Indonesia.
Visa for Longer Stay in Bali
A longer stay in Bali means a length of stay between 30 days and 60 days. There are two options that Australian visitors can opt for: the visa on arrival and social and cultural visa B-211.
One thing to keep in mind though, a longer-stay visa does not mean that you can participate in any income-generating business activities – they are strictly prohibited.
Visa on Arrival (VoA)
You can purchase a visa on arrival for Australians at the immigration counters when you arrive in Bali. You do not need to apply for a VoA while you are in your home country. Although a VoA is valid for 30 days, you can extend it once for another 30 days. Remember to keep your receipt of VoA as you will need to show the receipt when you apply for an extension.
Social & Cultural Visa (Social Budaya B-211)
Australian citizens need to apply for a social and cultural visa B-211 in an Indonesian embassy in Australia. This visa is valid for 60 days. The extension is possible with the provision of a sponsor letter from an Indonesian individual or organisation. Extension of B-211 can be done to up to four times with 30-day validity for each extension.
Due to the requirement of sponsor letter, we suggest Australian passport holders to extend the B-211 visa through Cekindo to ease the entire process. The costs of B-211 application and extension may vary in different Indonesian embassies abroad.
Business Visa
Just like the name says, business visa allows its holders to participate in business-related activities, such as attending a conference or a training and conducting a business meeting. It is important to be aware that business activities are different from commercial activities. With a business visa, you are strictly prohibited to carry out any activities that generate profits or income in Indonesia.
Indonesia business visa comes with two options: single-entry and multiple-entry. A business visa holder is allowed to stay in Indonesia for up to 60 days. While a single-entry business visa means that the holder must apply for a new visa after the current one expires, a multiple-entry business visa does not limit the number of stays in the country per year. Foreigners can cross the Indonesian border and come back and get a stamp for another 60 days.
You can now apply for your Indonesia business visa online for a quick and hassle-free process.
Bali Visa Application with Cekindo
Consisting of a team of visa experts and legal specialists, Cekindo is here to assist with your visa application needs. Our experienced and knowledgeable consultants will suggest you the best visa option and handle all the paperwork on your behalf.
Start your journey towards a hassle-free visa application with Cekindo now. Get in touch by filling in the form below. You can also visit us on-site. We also have offices in Jakarta and Semarang.