A free Indonesia visa with a validity of 30 days will be granted to foreigners from most countries in the world to visit the archipelago for tourism purposes.
However, in the event of employment, relocation, business meetings and other social activities in Indonesia, it is an obligation for foreigners to get a visa through sponsorship in order to enter and stay in the country.
Depending on the type of visa foreigners apply for, they can get their visa sponsorship from spouses, employers, or business partners in Indonesia. If you are a foreigner in Indonesia, you can enter and leave the country repeatedly without a visa sponsorship letter, but it is not the most effective and efficient way, is it?
In this article, we will guide you through everything you must know about visa sponsorship in Indonesia. After reading through, you will also be able to decide what kind of visa is suitable for your longer stay in Indonesia.
Definition of Visa Sponsorship in Indonesia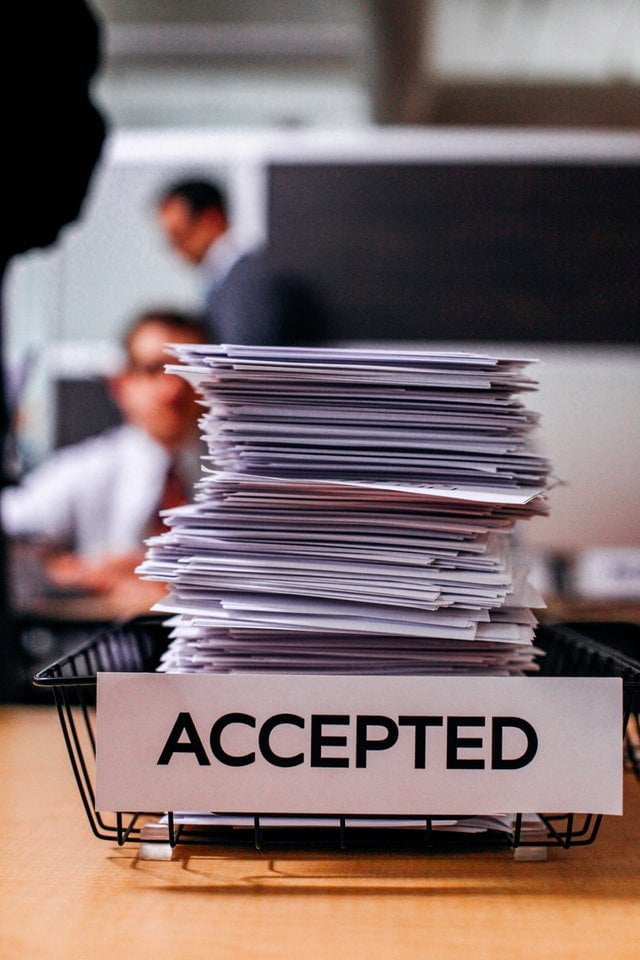 In Indonesia, visa sponsorship indicates that your visa application is supported by an individual or a company in the country.
Types of visa sponsorship may differ and below are the most common ones:
A local company (PT) sponsors you to work for them with a work visa.
Your Indonesian spouse sponsors you to move to Indonesia to be with them permanently.
An institution or an organisation in Indonesia sponsors you to get involved in activities with a short-term visitor visa.
A company or an organisation in Indonesia sponsors you for business activities with a short-term business visa.
The sponsorship of visa needs to be done through a visa sponsorship letter, in other words, in written form.
All sponsors must be either local entities/organisations or Indonesian nationals. For instance, it you apply for a work visa in Jakarta, your sponsor must also be based in Jakarta, which is clearly stated in the Indonesian KTP or company ID.
Local Sponsorship for Certain Visas in Indonesia
It is compulsory for certain visas in Indonesia to get local sponsorship. Cekindo has summarised a list of these visas for you:
Social-Cultural Visa
Named Visa Kunjungan Sosial Budaya (VKSB) in Indonesian, a social-cultural visa is valid for 60 days with the sponsorship from an Indonesian. It is extendable every month for up to six months. A social-cultural visa in Indonesia is for the purposes of family visits or social-cultural exchanges.
Temporary Stay Permit (KITAS/ITAS)
Recently has its name changed to ITAS or Izin Tinggal Terbatas, this is one of the most common types of visas in Indonesia that require local sponsorship as well. Its validity is between 6 to 12 months, depending on your work permit. It can be extended every 12 months with a total validity of five years.
Permanent Stay Permit (KITAP/ITAP)
ITAP or Izin Tinggal Tetap, this visa is valid for 5 years and is extendable with a total validity of 25 years. Oftentimes, a KITAP is sponsored by an Indonesian spouse, offered to foreigners who plan to settle in Indonesia with their Indonesian spouse.
Business Visa (Single-entry or Multiple-entry)
A business visa, depending on whether it is single-entry or multiple-entry, allows its holder to enter Indonesia once or multiple times. A single-entry business visa is valid for 60 days and a multiple-entry visa is valid for one full year.
A business visa has to be sponsored by a local entity in Indonesia for the purposes of attending conference, seminar, training, etc. Cekindo can act as the local sponsor of your business visa.
Requirements for Obtaining a Sponsorship Letter
Obtaining a sponsorship letter on your own can be tedious if you are not familiar with the latest procedures in Indonesia.
Here are some of the requirements you will need to meet to get one:
Date of application
Details of the applicant as shown in passport
Embassy of application and address
Details of visa sponsor
Supporting documents
Signature of the sponsor
Cekindo as Your Visa Consultant in Indonesia
If you are not sure about the type of visa you need to enter Indonesia, you are advised to consult with us first. Get in touch by filling in the form below or visit us in our offices in Jakarta, Bali and Semarang.
Contact Our Consultants