Company acquisitions in Indonesia have flourished and companies tend to come up with various approaches to create value for doing so.
There is no secret sauce to have a successful acquisition, but companies need a highly specific and structured strategy to put the odds in their favour.
Many organisations that have less successful acquisitions are caused by portfolio gaps, vague pursuit at an international scale and incomplete strategies.
Successful business acquisitions in Indonesia are often equipped with six types of strategies. This article elaborates the six types that lead to success in acquisitions deals in Indonesia.
6 Strategy Types for Successful Company Acquisitions in Indonesia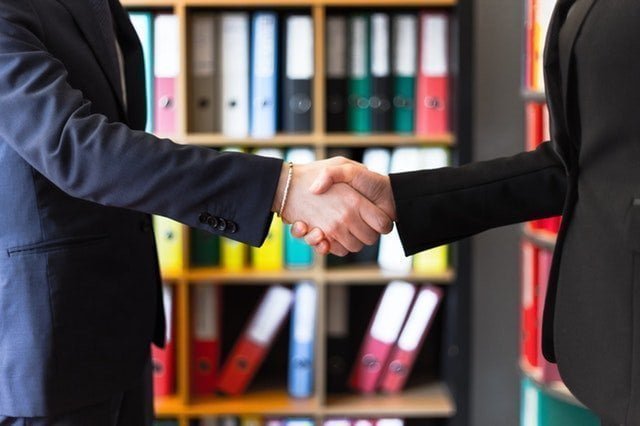 An acquisition strategy must be specific and only follow one of the six types. Important thing to note, your merger or acquisition will not create any values if you pay more than necessary with any of the following strategies.
1.Eliminating Industry's Extra Capacity
There will be excess capacity when an industry grows and matures.
As a result, the supply will be more than demand due to the large production from the existing capacity together with the new capacity.
Therefore, companies often choose the easy route to shut a production plant through an acquisition.
Furthermore, reducing the industry's excess capacity is able to create less tangible forms of capacity. This is particularly obvious in the pharmaceutical industry in terms of the reduction of the sales force's capacity.
2. Boosting Performance of Target Company
This is the most common type of strategy for company acquisitions that creates value.
In other words, a business merges with another business or purchases another company (the target company), reduces its costs of production and increases its revenues and cash flows.
Private-equity companies often opt for this type of strategy as their best approach.
3. Acquiring Low Cost Skills and Technologies Fast
This is a brilliant type when a technology company buys a target company with the technologies that the acquiring company needs.
They do this to improve their products fast without having to develop the technology themselves. Doing this allows the acquiring company to prevent patent's royalty, infringement, and get rid of all potential competitors.
4. Capitalising on Industry-specific Scalability
One of the key elements to create value in acquisition is via economic scalability.
However when it comes to huge acquisitions, business owner needs to be careful by using economic scalability.
The reason is that while a large company purchases another large company, it's difficult to decrease the costs while they are already running the business at scale.
This type of approach is beneficial only when a large company acquires a subscale company or when incremental capacity unit is big.
5. Speeding up Market Access to Products
It is very common that small entities with excellent products have problems accessing the potential market due to the lack of capacities such as small sales forces, and insufficient capital.
Therefore, big companies will then buy these smaller companies and leverage on their own large-scale capacities to speed up the market access and sales of the products.
The acquiring company will also benefit through their revenue growth by boosting the acquired company's product market share.
6. Acquiring Potential Startups and Develop Their Businesses
This winning strategy for acquisition works by purchasing a new company in their early stages of businesses.
Of course, the acquiring company needs to recognise the potential of growth of the startup companies in order to make the acquisition worthwhile.
However, this strategy requires disciplines and long-term commitment. Acquiring company must be able to invest early before any competitors have spotted the potential growth of a new company.
Then, you will also need to prepare that this acquisition might not work out all the time.
Last but not least, this type of acquisitions takes skills, time and patience.
Important: If you do not submit your report on merger or acquisition activities in Indonesia on time, you will be fined.
Company Acquisitions in Indonesia with Cekindo
Our mergers and acquisitions services in Indonesia are designed to help our clients achieve their strategic goals.
From financial audit and due diligence to valuation and negotiation, our team of consultants and legal experts is ready to assist you every step of the way.
Get in touch by filling in the form below or visit our offices in Jakarta, Bali and Semarang.