Before being able to successfully run a business and penetrate the Indonesian market, company registration in Indonesia is required as part of the business incorporation process. This applies to all foreign entrepreneurs, including Singaporean entrepreneurs.
More and more Singaporean entrepreneurs have flocked into Indonesia to start businesses in various sectors and industries.
According to Airlangga Hartarto, the Industry Minister of Indonesia, Indonesia received investments from Singapore with a total amount of US$5.04 billion in the first 6 months of 2018. This investment amount indicated that Singapore's investments in Indonesia increased by 38% compared to the same period in 2017.
What is more, Singapore is Indonesia's fifth largest destination for non-oil and gas goods export. The export of non-oil/gas items from Indonesia to Singapore has a yearly total value of US$9 billion.
In addition to the active trades between both countries, Singapore and Indonesia's joint development in the Kendal Industrial Estate has already attracted more than 43 tenants.
The Kendal Industrial Estate in Central Java is a joint project between Singapore and Indonesia, with an expected investment of up to IDR 200 trillion (US$ 14 trillion).
The investment from Singapore in Indonesia will attract at least 300 tenants, providing 500,000 job opportunities by the end of 2025. This estate is set to develop in three phases with a total land occupation of 2,700 hectares. In line with the Industrial Revolution 4.0, the investment opportunities for Singapore's investors are limitless.
If you are one of the Singaporean entrepreneurs who intend to expand to Indonesia, you may want to set up a foreign-owned company (PT PMA), the most common option chosen by foreign entrepreneurs.
This article further discusses PT PMA in Indonesia and how to set up one.
Company Registration in Indonesia: What is PT PMA?
A PT PMA, or a foreign-owned company in Indonesia, is a limited liability company with the injection of foreign capital or investment.
A company is considered a PT PMA even with as little as 1% of foreign ownership. This is the most common form of company setup in Indonesia for foreigners to start generating income from their business activities.
Negative Investment List in Indonesia
Though relatively simple to set up in Indonesia, the percentage of foreign ownership may be restricted for certain business sectors under the Negative Investment List (NIL).
According to the NIL, some sectors are fully close to foreign investments, and some sectors are only partially open to foreign ownership. This list is usually updated once every three years.
Therefore, it is advisable for business owners to refer to the latest version. For any inquiries on setting up your PT PMA in compliance with NIL, you can also reach out to Cekindo for more information.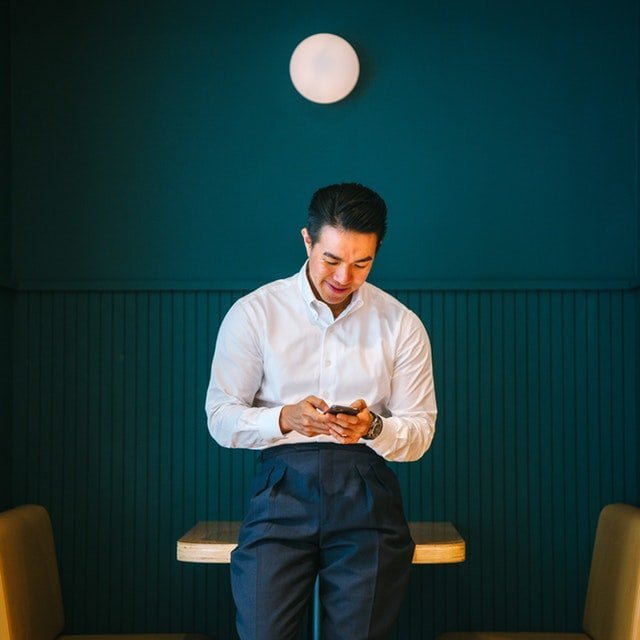 PT PMA Requirements for Investors from Singapore
There are requirements you, as an investor from Singapore, need to meet before you can set up a PT PMA in Indonesia:
PT PMA Shareholders
As a PT PMA in Indonesia, your business will require a minimum of two shareholders. The shareholders can be corporate shareholders or individuals.
Apart from shareholders, a PT PMA needs at least one director and one commissioner. Both the director and the commissioner can be either a foreigner or a local national.
However, we encourage the director to be an Indonesian because this local individual is responsible for the operations of the company.
Initial Paid-Up Capital of PT PMA
IDR 2.5 billion or US$175,000 is the minimum paid-up capital for PT PMA in Indonesia. You will need to prove your paid-up capital by providing a signed capital statement letter or transferring the capital to your PT PMA's bank account.
The first option is more practical because the second option requires you to have a bank account – which, you may not have it since your company is still in the process of incorporation.
Location of Your PT PMA Company
It is also a requirement for you to determine your business location before your investment application submission. In other words, you need to have a registered business address for your PT PMA incorporation to be successful.
Company Registration Process of PT PMA in Indonesia
The entire registration and establishment process, including all procedures, takes 4 to 6 weeks.
No.
Procedure
Duration
(working days)
1
Approval of company name at the Ministry of Law and Human Rights
1
2
Preparation of Article of Association by Notary
3
3
Approval of Deed of Establishment at the Ministry of Law and Human Rights
3
4
Obtaining Taxpayer Registration Number
2
5
Obtaining Certificate of Domicile from local district office (except for Jakarta)
10
6
Approval of Business Registration Number (NIB), Business Permit, Commercial/Operational Permit, Location Permit, Environmental Permit and BPJS through the Indonesian Online Single Submission (OSS) System
2
---
Company Registration in Indonesia with Cekindo
The experienced consultants at Cekindo will lead you through the entire PT PMA setup process in the most professional and efficient manner. We will also handle all paperwork and submission procedure on your behalf, so you can have peace of mind.
Get in touch with us by filling in the form below should you require further information on company registration, particularly PT PMA establishment in Indonesia. You can also visit our offices that are located in Jakarta, Bali and Semarang.
Share this article: