Yogyakarta is rapidly becoming the best choice of business location for most foreign entrepreneurs today. Many foreign investors have recognised the impressive performance that Yogyakarta has delivered over the years, especially with the fast growth of high-tech startups and digital ecosystem.
Not to mention the precious ancient cultures, mesmerising historical traditions, stunning landscapes, young workforce, and dynamic business climate. Therefore, it is indeed safe to say that Yogyakarta makes for a wonderful investment destination for foreign entrepreneurs who want to stand out in the Asian market.
This article elaborates the reasons you need to start doing business in Yogyakarta.
Progressive Creative and Digital Startups
Many digital startups have flourished in Yogyakarta with the comprehensive supporting ecosystems available: coworking spaces, creative centers, digital incubators, seminars and conferences, etc.
Some pilot businesses that have already made a name for themselves are Kulina, Sale Stock Indonesia, Fitinline and Culinary.
Sale Stock Indonesia
This is a mobile e-commerce startup founded by Ariza Novianti and Lingga Madu. Indonesian Sale Stock sells women's clothing with affordable prices and good quality. Sale Stock Indonesia is one of the most visited e-commerce websites in Indonesia, with a visitor number of approximately 4,333,000 every month.
Fitinline
Initially, Fitinline just provided online sewing services at the early stages of its establishment in Yogyakarta. Currently, it has been scaling up its business by expanding its services into social networks, marketplace and e-learning.
Kulina
Kulina, founded by Andy Fajar Handika, provides food delivery services. The founder actually runs the Foodfezt restaurant and has also established another food delivery named Makandiantar in Yogyakarta. Kulina has transformed itself into a marketplace that gathers all catering service providers and customers from Central Jakarta and South Jakarta.
Culinary
Culinary is also a food delivery provider operated online in Yogyakarta. The founders of this pilot business are 5 people.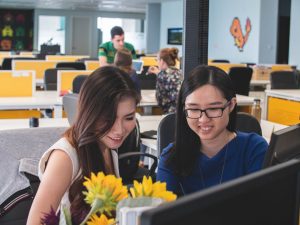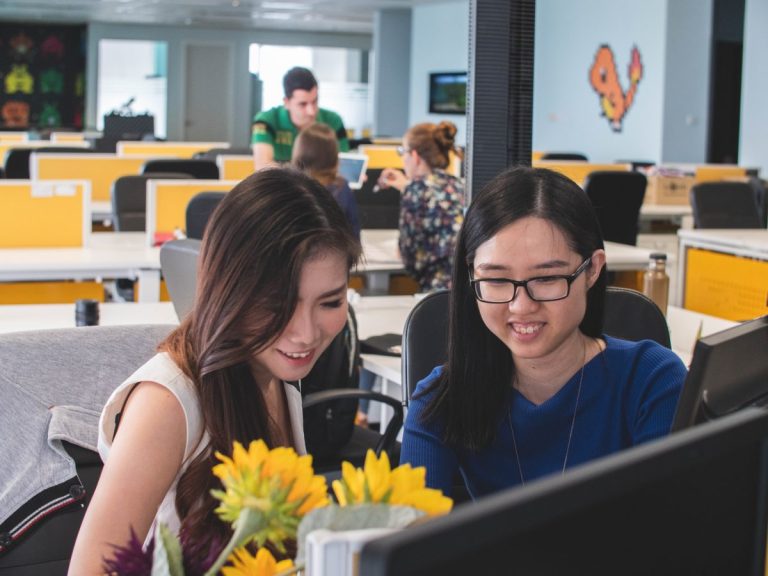 A City of Education with Quality Workforce and Talent
Yogyakarta, especially the Kota Pelajar region, is booming with young population. 37.5% of its population is under 24 years and 49.1% are between 25 to 59 years old. This region is occupied by substantial amount of students, mostly from Universitas Gadjah Mada (UGM), which makes Yogyakarta a city that serves as the hub of education.
With this highly educated, young and tech-savvy population, innovative and high-tech creative industries are destined to boom in Yogyakarta.
Low Costs and Support from Government
One of the main reasons Yogyakarta attracts so many start-ups is the low expenses for running a business in the region. Compared to other cities in SEA countries or Jakarta, wages and rents are lower. For entrepreneurs who plan to live here with a conventional lifestyle, you will only need US$100 per month for living expenses.
In addition, the Indonesian Investment Coordinating Board helps startups in Yogyakarta to obtain the best talents especially in the IT field. This prioritisation from the government has helped creative startups to grow tremendously.
Improved Transport Infrastructure
Yogyakarta's infrastructure is rapidly developing to meet the growing arrivals of foreigners. Adisutjipto International Airport, Slemen Regency has welcomed 7.2 million visitors and a new airport is currently built and planned to be in operation in 2020.
Other transport infrastructure projects in Yogyakarta include four-lane highways connecting to the airport. The government is also considering to construct the toll road connecting Yogyakarta with Bawen.
It is a good idea to make a visit to Yogyakarta to see what the market looks like with a business visa. Apply for your Indonesian business visa online – simple and quick.
Ready to Start Doing Business in Yogyakarta?
Are you ready to set up your business in Yogyakarta? We encourage all foreign entrepreneurs to partner with professionals to help you handle all your business setup process in Yogyakarta in order to avoid all compliance issues.
Cekindo is a reputable firm with established connections and market expertise to assist you with seamless business setup in Yogyakarta or other parts of Indonesia.
Get in touch with us today by filling in the form below.