The government of Indonesia has proved that they welcome foreign investments in the country by issuing new regulations to help create a more open business environment for foreign investors. These new set of regulations came into force on August 27, 2019. The new law will no longer restrict various positions that foreigners are able to hold in Indonesia in every business classification. This article serves as an update on the changes and positions that are no longer prohibited for foreign workers who want to work in Indonesia.
There are three major changes on the new positions available for foreign workers in Indonesia:
Foreigners can now hold the commissioner and director positions in all business classification.
With only the exception of HR, currently all foreigners can become the general manager.
The government has removed many previous restrictions on foreign workers and expanded the working definitions.
Foreign Workers in Indonesia: Know the Latest Updates
Lifted Restriction on the positions of Director and Commissioner
Commissioners and directors are the highest level in organisations. Thanks to the new law, businesses of every classification can now have foreign directors and commissioners.
In addition to that, these foreigners with one of the two titles who are also the company's shareholders can apply for both the investor visa and work permit.
Lifted Restriction on Managers
Previously, some general manager positions were not included and restricted for foreign employment. But now they are all open in all business classifications and can be taken up by foreigners, except for human resources.
Previously Unregulated Positions Are Included
The government also included job classifications that were left unregulated before this new regulation in the list of permitted positions for foreigners. For example, accountants, legal advisors and legal consultants are now open for foreigners. You can apply for a work visa under this change.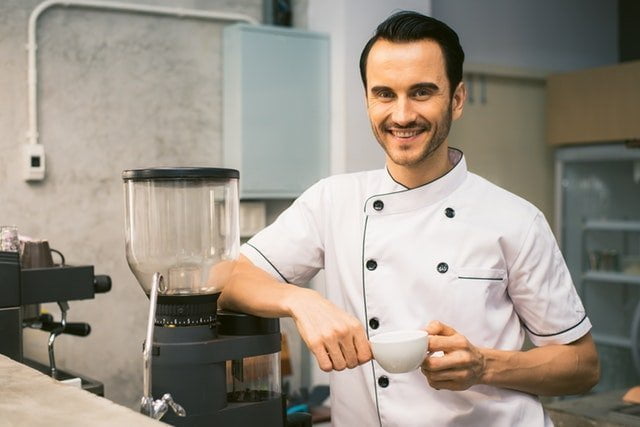 Visa Extension for Foreign Chefs
For foreign chefs, you can now extend your stay in Indonesia with a possibility of extension after your 2-year visa expires.
New Positions Are Added
The list of positions for foreign roles gets longer as well with new management and advisory level roles. These new roles are marketing manager, general manager, operation manager, tour manager, tourism facility manager and cruise manager.
New Impresario Positions
The approved impresario business classification list expands as well, from the 17 approved roles to 49 upon the enforcement of the new regulation. So foreigners can obtain work permits in a more variety of roles in fields such as coaching, leisure and entertainment under registered impresario companies.
The permitted impresario roles include the following:
Music director
Art director
Sport consultant
Referee
Boxing promoter
Singer
Musician
Film director
Show manager
Disc jockey
Karaoke Guide
Surfing coach
Shooting coach
Actor/actress
Dancer
Light director
Boxer
Basketball player
Baseball player
Table tennis coach
Football coach
Polo coach
Paddle coach
Badminton coach
Bowling coach
Boxing coach
Diving coach
Judo coach
Synchronised swimming coach
Karate coach
Golf coach
Taekwondo coach
Consultant
Volleyball coach
Acrobatic
Circus player
Model
Fashion
Ad model
Fashion model
Bodyguard
Softball coach
Athletic coach
How Cekindo can Assist Foreign Workers with Work Permit and Visa Application in Indonesia
With the much wider range of roles available to foreigners, it also means that you are qualified to apply for stay and work permit KITAS if you fit one of the categories.
If you need further information on the updates, we will help you navigate the new regulations and take the greatest advantage as a foreigner.
Stay updated with the latest regulatory changes by reading our articles, or make an appointment with us now if you need immediate assistance on your KITAS and work permit application. Fill in the form below.